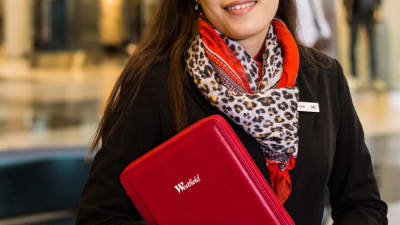 WESTFIELD CONCIERGE DESK
Friendly and knowledgeable service is at the center of everything we do, and our highly-trained Concierge is here to assure you have an effortless, enjoyable visit. From dinner reservations and transportation assistance and gift suggestions to itinerary planning—we'll take care of details. Check with us for the latest information on nearby attractions, events, and activities, and let us help with any personal services you might require while traveling, from coordinating dining reservations and personal shopping assistance to purchasing Westfield Gift Cards.
The Westfield Concierge Team offers a host of additional services for international travelers, including LanguageLine (an on-demand three-way video interpretation service in over 200 languages), and we accept China UnionPay credit cards.
The Concierge Desk is located on the main floor of the Oculus. You may call our Concierge at 212-284-WWTC (9982); or take advantage of our "Answers on the Spot" service, and text any question to 646-480-7003. You may reach us via email at wwtcconcierge@westfield.com.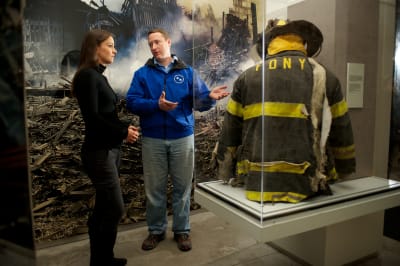 9/11 Tribute Center
Hear the stories of 9/11 told by those who were there. Explore the Tribute Museum, where you will connect with the unforgettable experience of the 9/11 community through artifacts, films, images, and stories. Take a guided walking tour of the 9/11 Memorial. Tours provide a history of the World Trade Center, the attacks, and rebuilding.  Our guides are 9/11 family members, survivors, rescue and recovery workers, civilian volunteers, and lower Manhattan residents whose stories are testaments to the perseverance of the human spirit.
LEARN MORE
The 9/11 Memorial
The 9/11 Memorial Museum serves as the country's principal institution concerned with exploring the implications of the events of 9/11, documenting the impact of those events and exploring 9/11's continuing significance.
Learn More
Circle Line 42
Feel like you've been running in circles trying to see all of Manhattan? Relax and let us show you the sights from our point of view as we cruise all the way around the island – that's why they call us Circle Line after all! This is the only sightseeing cruise in New York City to circumnavigate Manhattan, with all the stunning views, insightful narrative and unforgettable experiences you want from a tour of NYC.
Learn More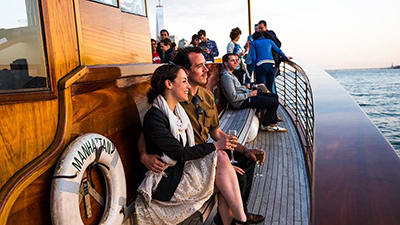 Classic Harbour Line Tours
Dedicated to helping locals and visitors alike enjoy the unique wonders of New York City, Classic Harbor Line hopes for the privilege of escorting you on a relaxing, inspiring, and breathtaking cruise through the waters we proudly call home. Our three classic yachts — the Schooner Adirondack and the Schooner America 2.0 (our sailboats), and the Luxury Yacht Manhattan (our motorized yacht) are reminiscent of the classic boats that cruised the NYC waters in the past two centuries.
Learn More
Ellis Island Museum
Today the Ellis Island Immigration Museum is part of the Statue of Liberty National Monument and is under the care of the National Parks Service. It is a place where visitors can spend hours learning about Ellis Island's history before, during, and after its use as America's immigration station. The museum also tells the stories of why so many people immigrated to America and what became of them after they arrived.
Learn More
Empire State Building
Visit the world-famous Empire State Building. Located in the center of Midtown Manhattan, our 86th and 102nd floor observatories provide unforgettable 360° views of New York City and beyond. Whether you're in town for a week or a day, no visit to NYC is complete without experiencing the top of the Empire State Building.
Learn More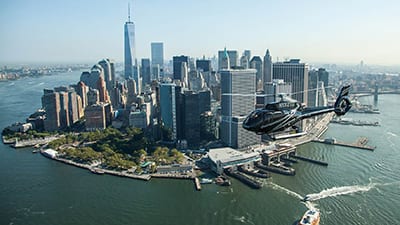 HeliNY
See New York City like never before. Our helicopter sightseeing tours provide you with a bird's eye view of Manhattan and the surrounding area in comfort and style. Marvel at the splendid architecture of the Chrysler Building, the Empire State Building and more as you travel down the Hudson River to the New York Harbor and the Intrepid Sea Air Space Museum.

See the George Washington and Verrazano bridges that keep Manhattan connected. Delight in flying by New York's historic landmarks including the Statue of Liberty, Ellis Island, Greenwich Village, South Street Seaport and the 120 year old Brooklyn Bridge. With four tour options to choose from this unique adventure is a must have for your memorable visit to New York City.
Learn More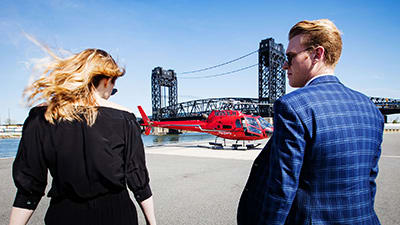 Liberty Helicopter
Fly Liberty Charter is the largest helicopter charter operator in the Northeast, and the only charter company based in Manhattan.

Our fleet stands ready to respond to your every need for quick, comfortable charters from the VIP Heliport at West 30th Street, the East 34th Street Heliport or the Downtown Manhattan Heliport at Pier 6.

When you choose our corporate, executive or commuter charter, airport transfers, cinematography or courier services, Liberty's experienced staff will provide you with punctual service, improving the efficiency and productivity of your organization. Whether it's a sporting event, vacation destination, casino or heligolf trip, Fly Liberty Charter will maximize your leisure time.
Learn More
The High Line
The High Line is a public park built on a historic freight rail line elevated above the streets on Manhattan's West Side. It runs from Gansevoort Street in the Meatpacking District to West 34th Street, between 10th and 12th Avenues.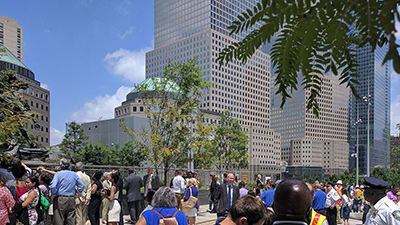 Liberty Park
Liberty Park is an elevated public park, much like the high line, at the World Trade Center complex in New York City and overlooks the World Trade Center site. It opened on June 29, 2016.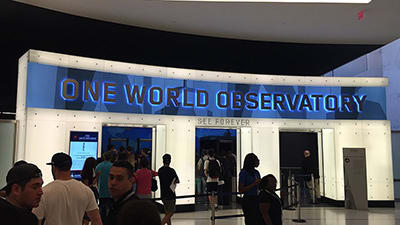 One World Observatory
Positioned on top of the tallest building in the Western Hemisphere, on levels 100, 101, and 102 of the 1,776 foot tall One World Trade Center building, One World Observatory™ provides unique, panoramic views of New York City, its most iconic sites, and surrounding waters.
Learn More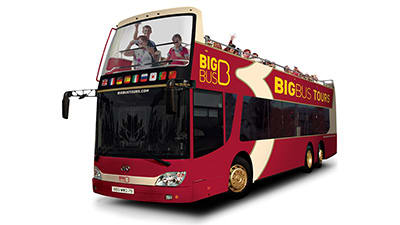 Big Bus Tours
Your Big Bus sightseeing tour is created around a thoughtfully designed route that takes you to key places of interest and our hop-on, hop-off facility lets you discover them. Our open-top bus tours provide an informative and entertaining commentary, so you can get to know the history of the city, as well as discovering local insights.
Learn More
Skyscraper Museum
Located in New York City, the world's first and foremost vertical metropolis, The Skyscraper Museum celebrates the City's rich architectural heritage and examines the historical forces and individuals that have shaped its successive skylines. Through exhibitions, programs and publications, the Museum explores tall buildings as objects of design, products of technology, sites of construction, investments in real estate, and places of work and residence. 
Learn More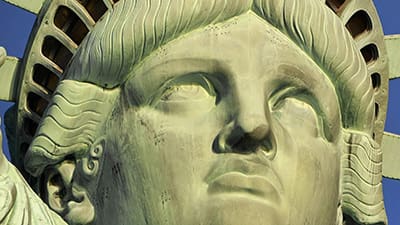 Statue of Liberty
"The Statue of Liberty Enlightening the World" was a gift of friendship from the people of France to the United States and is recognized as a universal symbol of freedom and democracy. The Statue of Liberty was dedicated on October 28, 1886. It was designated as a National Monument in 1924. Employees of the National Park Service have been caring for the colossal copper statue since 1933.
Learn More