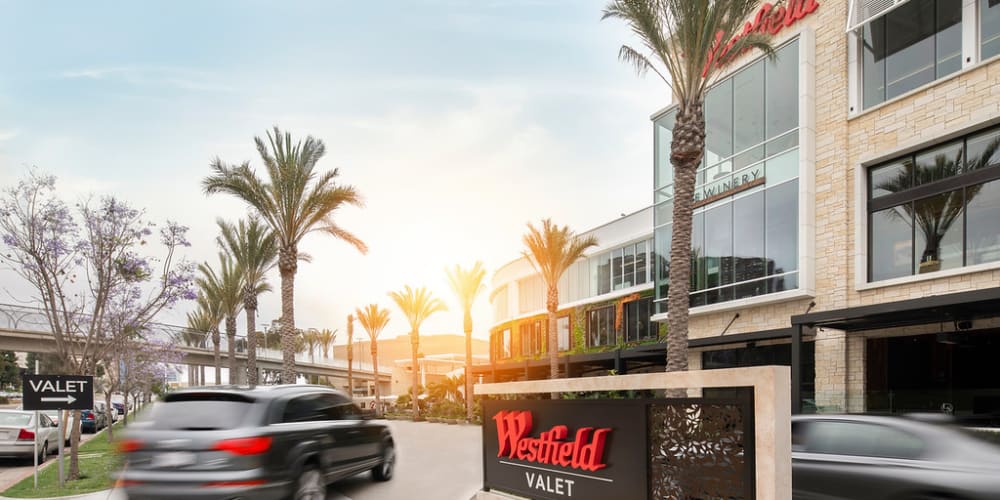 Valet Parking & Auto Detail
VALET
Add a touch of luxury to your next visit. Visit the luxury, four-lane valet drive-up on La Jolla Village Drive, next to Javier's and Larsen's Steakhouse (near the corner of Genesee Avenue). Complimentary Tesla vehicle charging is also available while parking with Westfield UTC Valet.
Rates:
$8 up to 4 hours
$2 each hour thereafter
$20 daily maximum
Hours of Operation:
Monday-Thursday: 7am-11pm
Friday: 7am-12pm
Saturday: 10am-12am
Sunday: 11am-11pm
Seasons 52 patrons are invited to valet park directly outside the restaurant at a rate of $3 for up to 4 hours, with the additional $2 fee each hour thereafter up to the $20 daily maximum. The Seasons 52 valet station will operate 11am-10pm Monday-Saturday, and 11am-9pm on Sundays.
LAZ AUTO DETAIL
Located in the Genesee parking garage on P1 across from 24 Hour Fitness.
Click to view MENU
Hours of Operation:
Monday- Closed
Tuesday- 10am-6pm
Wednesday- 10am-6pm
Thursday- 10am-6pm
Friday- 10am-6pm
Saturday- 10am-6pm
Sunday- 11am-5pm
*Closed during rain. Valet services are included in Car Detailing purchases. Car Detailing Services are not included with Valet Services.
chat with concierge