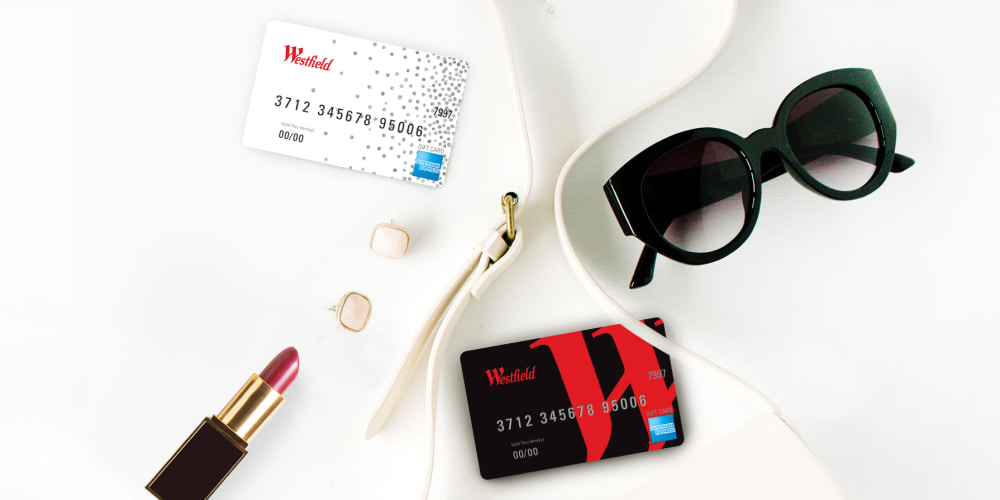 Gift Cards
Need to get a gift but don't know what to get? Or, do you need to pick up a present but don't have time to shop? Westfield Gift Cards by American Express are the perfect solution. The card may be used virtually anywhere in the U.S. where American Express is accepted. Cards can be pre-loaded from $20-$1000 with a processing fee of $3.75.
Where to Purchase Gift Cards
Gift Card Machine, Level 1 in Grand Court, near Louis Vuitton (credit and debit card only)
Management Office, Level 2 near Crate & Barrel (Monday - Friday: 8:30 am to 5:30 pm)
For large orders or cash transactions, please visit the Management Office.