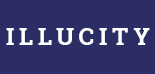 ILLUCITY
Open today
From 12:00 PM to 10:30 PM

01.80.88.22.64
LE MEILLEUR de la réalité virtuelle
ILLUCITY ce sont des parcs de loisirs en réalité virtuelle (VR) qui regroupent les meilleures expériences du marché !
Avec ILLUCITY, le divertissement entre dans une nouvelle dimension. Grâce à la technologie VR (casque, contrôleurs, backpack, …) et aux dispositifs haptiques (fauteuils D-BOX, sols vibrants, …), vos sens seront bouleversés, vos émotions décuplées et vous serez transportés entre rêve et réalité.
Choisissez votre aventure parmi 9 Escape Game VR fabuleux ou encore le sensationnel « TOYLAND : Crazy Monkey » (expérience 4DVR, Signature d'ILLUCITY et plusieurs fois récompensée), mélange de roller-coaster et de shooter en déplacement libre dans un univers déjanté.
Une immersion totale dans laquelle nos Game Master vous accompagneront et vous guideront.
ILLUCITY est accessible à tou(te)s (de 8 à 88 ans), et pour plus de plaisir entre ami(e)s ou en famille, toutes les expériences sont multi-joueurs.
Welcome to ILLUCITY
Opening Hours
Monday

· From 12:00 PM to 8:30 PM


Tuesday

· From 12:00 PM to 8:30 PM


Wednesday

· From 12:00 PM to 8:30 PM


Thursday

· From 12:00 PM to 10:30 PM


Friday

· From 12:00 PM to 10:30 PM


Saturday

· From 10:00 AM to 10:30 PM


Sunday

· From 10:00 AM to 8:30 PM

See all offers
*Offers are subject to availability. Offres can not be redeemed in cash. Only one offer per person and visit is allowed. Offers can not be used in combination with other offers and vouchers. Offers ar not valid on purchase of gift cards or other prepaid payment products.
---