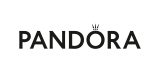 PANDORA
Open today
From 10:00 AM to 8:30 PM

01 42 61 09 31
PANDORA has built a reputation for offering high-quality jewellery made with genuine materials and precious stones at affordable prices and is one of the best-known jewellery brands in the world. PANDORA designs, manufactures and markets hand-finished jewellery made from high-quality materials using the latest technology.
PANDORA embodies modernity, romanticism and femininity, especially with its iconic bracelet, and invites women to express their personality and personal style by evoking the unforgettable moments and lives.
Check out our huge range of charms, bracelets, rings, earrings, necklaces and pendants.


Opening Hours
Monday

· From 10:00 AM to 8:30 PM


Tuesday

· From 10:00 AM to 8:30 PM


Wednesday

· From 10:00 AM to 8:30 PM


Thursday

· From 10:00 AM to 8:30 PM


Friday

· From 10:00 AM to 8:30 PM


Saturday

· From 10:00 AM to 8:30 PM


Sunday

· From 11:00 AM to 7:00 PM