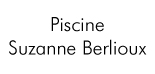 SUZANNE BERLIOUX SWIMMING POOL
Open today
From 9:00 AM to 7:00 PM

01 42 36 36 82
The Forum des Halles pool in the heart of Paris offers the perfect opportunity to escape the city and enjoy some peace and quiet, The pool at Les Halles is 50 metres long and has 8 lanes. The pool offers a range of activities: aqua cycling, aqua gym, finswimming, supervised swimming, etc.
Tariffs:
1 entrance: 4.70 €
1 entrance (concession): 3.50 €
10 entrances: 43.00 €
To check the timetable (normal/holidays/others) : http://www.piscine-berlioux.fr/fr/horaires.
Opening Hours
Monday

· From 6:30 AM to 10:00 AM
· From 10:30 PM to 11:30 PM


Tuesday

· From 10:00 AM to 10:30 PM


Wednesday

· From 6:30 AM to 8:00 AM
· From 12:00 PM to 11:30 PM


Thursday

· From 10:00 AM to 10:30 PM


Friday

· From 6:30 AM to 8:00 AM
· From 12:00 PM to 11:30 PM


Saturday

· From 9:00 AM to 7:00 PM


Sunday

· From 9:00 AM to 7:00 PM