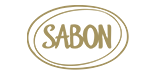 SABON
Open today
From 10:00 AM to 8:00 PM

01 74 25 72 47
Sabon is all about cosmetic products that combine salts from the Dead Sea, those unique salts with countless virtues, and the best natural oils and ingredients. The result is products that invigorate the body with strength and vitality.
Confident that what is good for the body is good for the mind, Sabon offers a wide range of products for body and facial care, bathing, as well as products for the home, haircare and men!
When you enter Sabon, it's like immersing yourself in a unique ceremony, you forget yourself for a while and are carried away by the atmosphere, aromas, unique textures…around our magic fountain. Enter our world to taste the pleasures and benefits of our products.
Breathe in our divine fragrances, touch our delicate textures, experience the well-being as you try the products around our fountain, all this in a friendly and unique setting. Awaken your senses at Sabon!
Opening Hours
Monday

· From 10:00 AM to 8:00 PM


Tuesday

· From 10:00 AM to 8:00 PM


Wednesday

· From 10:00 AM to 8:00 PM


Thursday

· From 10:00 AM to 8:00 PM


Friday

· From 10:00 AM to 8:00 PM


Saturday

· From 10:00 AM to 8:00 PM


Sunday

· From 10:00 AM to 8:00 PM