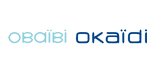 OKAÏDI
Open today
From 10:00 AM to 8:00 PM

01 48 61 49 48
Universal, modern, creative and with respect for every child, Okaïdi and Obaïbi dress children between the ages of 0 and 14.
Its collections are designed for the 3-14 year age range: colourful basics, jeans to suit the needs and whims of every child, adorable clothes in every style, shoes and accessories to complete any outfit. A special line for the 3-8 year age range, designed for children who are beginning to dress themselves, with practical cuts that are easy to put on and fun designs.
Okaïdi is committed to offering the best of the brand at the best price, and with respect for every child, their tastes and identity.
The Obaïbi brand is all about ideas and loving attention for newborn babies and toddlers up to the age of 3 years. Its baby collections (from 0 to 12 months) are accompanied by a textiles range designed specially to the well-being of the newborn child. Its collections for the 3 months to 3 years age range are designed to ensure comfort for younger children and combine basic items with irresistible extras.
Obaïbi is committed to being there for every child and cherishing them as they take their first steps in life.
Opening Hours
Monday

· From 10:00 AM to 8:00 PM


Tuesday

· From 10:00 AM to 8:00 PM


Wednesday

· From 10:00 AM to 8:00 PM


Thursday

· From 10:00 AM to 8:00 PM


Friday

· From 10:00 AM to 8:00 PM


Saturday

· From 10:00 AM to 8:00 PM


Sunday

· From 10:00 AM to 8:00 PM