Amazon Books
Amazon Books is a physical extension of Amazon.com that integrates the benefits of offline and online shopping to help you discover products you'll love, like your next great read. Amazon selects books based on Amazon.com customer ratings, pre-orders, sales, popularity on Goodreads, and their curator' assessments.
Find Amazon Books
Bake Cheese Tart
They take pride in crafting each and every cheese tart with 3 core principles: Only the finest curated ingredients, time and effort and only the freshest from the oven.
Find The Store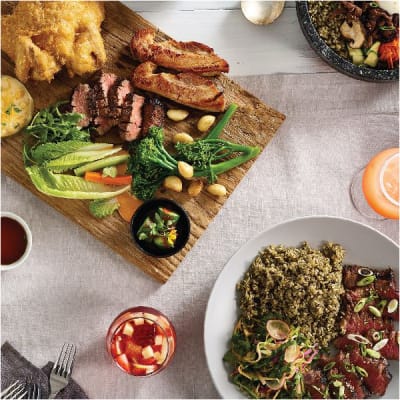 Bibigo Kitchen
Experience the reinterpretation of Korean dishes at Bibigo Kitchen. A modern Korean-inspired cuisine with an emphasis on the grills, small plates, and mandu (dumpling). Immerse yourself in a welcoming and modern atmosphere of fresh new flavors and bold tastes. Choose a familiar favorite, or be adventurous to create your own unique culinary journey.
Find Bibigo Kitchen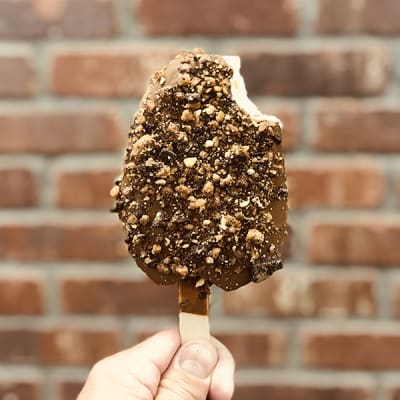 Brandini Toffee
The company is dedicated to handcrafting toffee treats created with premium, preservatives-free and GMO-free ingredients. In-store they take toffee indulgence to another level with made-to-order toffee milkshakes and fresh-dipped toffee ice cream bars.
Find Brandini Toffee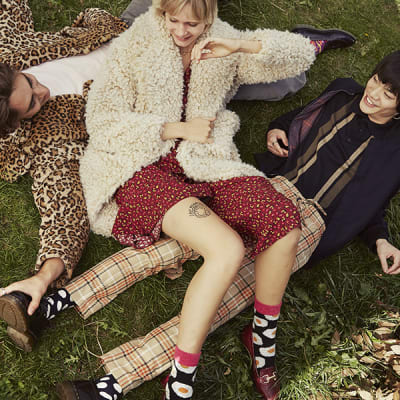 Happy Socks
Bringing happiness and color to every corner of the world since 2008. (Probably) The world's most comfortable and colorful tool for spreading happiness, Happy Socks are a high-quality sock that combines unique designs and craftsmanship.
Find Happy Socks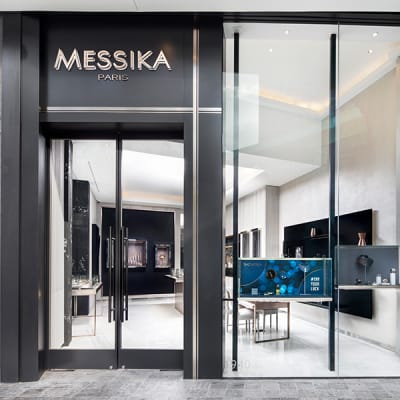 Messika
Valérie Messika creates pieces of jewelry that have a talent for making you fall in love and making your eyes sparkle. In fifteen years, the Parisian designer has founded her own modern jewelry house while also shaking up the image, look, mindset and atmosphere of the world of diamonds. 
Find Messika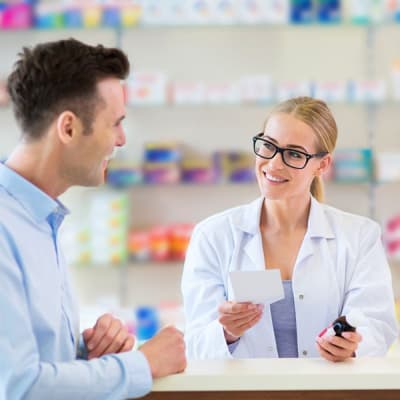 Mickey Fine
They have been serving the residents of Los Angeles since 1962. Their highly skilled pharmacists and their friendly staff will treat you like family. At Mickey Fine Pharmacy & Grill, they are dedicated to providing their customers with services that are customized to meet your needs.
Whether it's prescription medications or over the counter products, they are there to answer any and all of your questions. If you haven't taken advantage of one of their many services, call or stop by and see them today!
Find Mickey Fine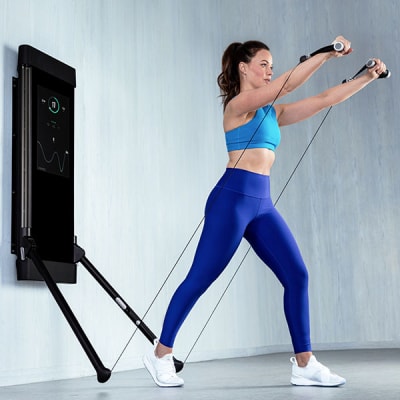 Tonal
Tonal is an entire gym and personal trainer in your home. Get stronger with all-in-one equipment that replaces every machine in a weight room. With personalized programs and elite coaches, you'll get smarter, better workouts to help you reach your goals, on your schedule.
Find Tonal
Wushiland Boba
A lifetime of dedication and refinement, for a cup of tea. Wushiland USA's mission is to bring the beloved flavor throughout the years from Taiwan to the United States; Wushiland picks from the best local fruit farmers and imports tea leaves from Taiwan to guarantee its quality and originality.
Find Wushiland Boba