Bake Cheese Tart
They take pride in crafting each and every cheese tart with 3 core principles: Only the finest curated ingredients, time and effort and only the freshest from the oven.
Find The Store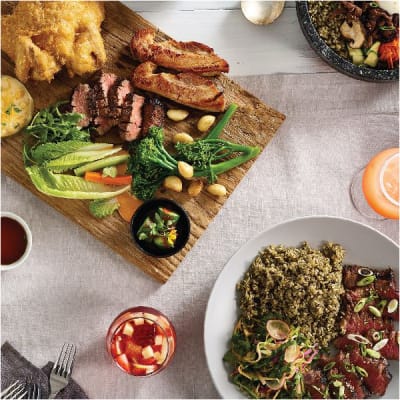 Bibigo Kitchen
Experience the reinterpretation of Korean dishes at Bibigo Kitchen. A modern Korean-inspired cuisine with an emphasis on the grills, small plates, and mandu (dumpling). Immerse yourself in a welcoming and modern atmosphere of fresh new flavors and bold tastes. Choose a familiar favorite, or be adventurous to create your own unique culinary journey.
Find Bibigo Kitchen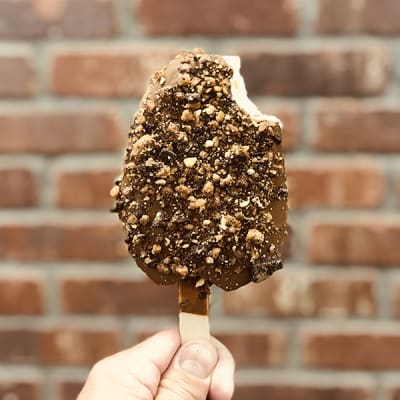 Brandini Toffee
The company is dedicated to handcrafting toffee treats created with premium, preservatives-free and GMO-free ingredients. In-store they take toffee indulgence to another level with made-to-order toffee milkshakes and fresh-dipped toffee ice cream bars.
Find Brandini Toffee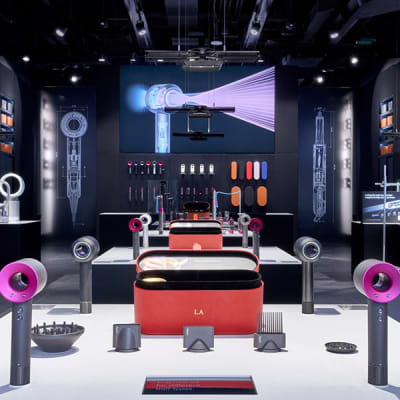 Dyson Demo Store
Dyson technology works differently, it is engineered to solve real problems. The best way to understand it, is to experience it. This is why we created Dyson Demo Stores - a place that brings to life the science and engineering at the heart of our machines.
At the Dyson Demo Store, Dyson experts are on hand to answer all your questions and show you how to get the most from our range of technology. Book a complimentary styling appointment with a Dyson stylist to experience Dyson hair care technology: the Dyson Supersonic™ hair dryer and the Dyson Airwrap™ styler. Immerse yourself in-store or visit Dyson.com/dysondemo for more information.
Find Dyson Demo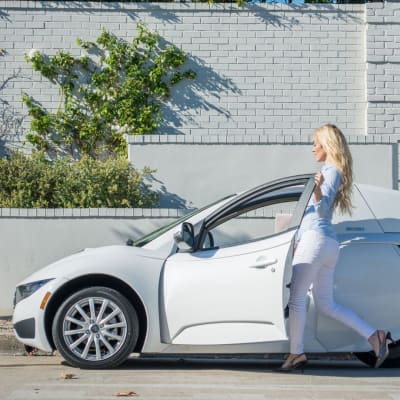 ElectraMeccanica - SOLO
The SOLO is the new single-seat electric vehicle from ElectraMeccanica. The SOLO is capable of 0-60 in 8 seconds, is highway safe, has a 100-mile range, and qualifies for carpool lanes. Able to charge on home outlet, the SOLO is the perfect vehicle for the urban commuter, making the daily drive safe, reliable, affordable, and enjoyable.
Find SOLO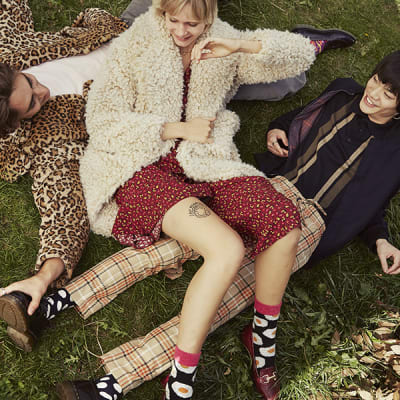 Happy Socks
Bringing happiness and color to every corner of the world since 2008. (Probably) The world's most comfortable and colorful tool for spreading happiness, Happy Socks are a high-quality sock that combines unique designs and craftsmanship.
Find Happy Socks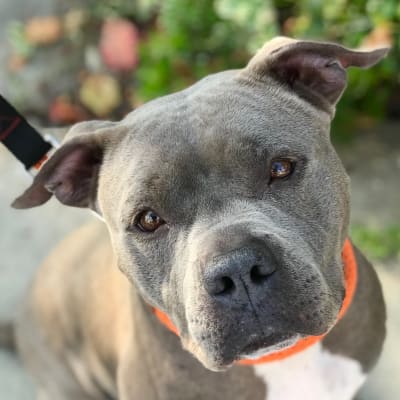 L.A. Love & Leashes
L.A. Love & Leashes is the only non-profit-run Shelter Spot dedicated to finding homes for dogs and cats still living in L.A.'s city shelters! Created by the non-profit Friends of L.A. Animal Shelters, L.A. Love & Leashes started as a way to showcase shelter pets in a more welcoming, serene setting than the typical local shelter offers. The animals are more engaged and less anxious, and potential adopters have an easier time connecting with the individual dogs and cats. The fundamental focus of L.A. Love & Leashes is to help our city shelters save more lives by reaching large numbers of people who might not otherwise visit our shelters, thereby increasing the number of animals adopted.
Find The Store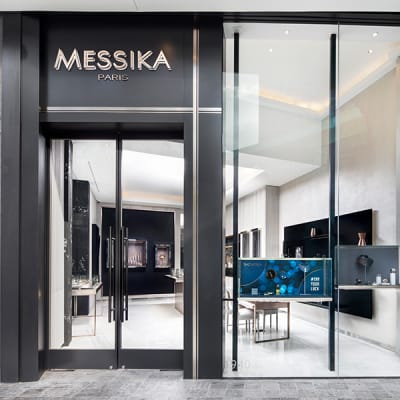 Messika
Valérie Messika creates pieces of jewelry that have a talent for making you fall in love and making your eyes sparkle. In fifteen years, the Parisian designer has founded her own modern jewelry house while also shaking up the image, look, mindset and atmosphere of the world of diamonds. 
Find Messika
Mirror
MIRROR is the first nearly invisible, interactive home gym featuring live and on-demand fitness classes in a variety of workout genres, as well as personal training. The Mirror brings the essential components of a great workout experience—variety, personalization, and community—to the most convenient place: your home.
Find Mirror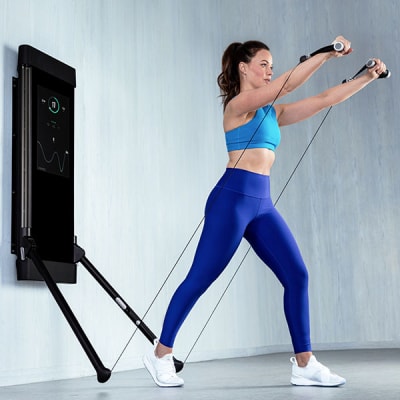 Tonal
Tonal is an entire gym and personal trainer in your home. Get stronger with all-in-one equipment that replaces every machine in a weight room. With personalized programs and elite coaches, you'll get smarter, better workouts to help you reach your goals, on your schedule.
Find Tonal
Wushiland Boba
A lifetime of dedication and refinement, for a cup of tea. Wushiland USA's mission is to bring the beloved flavor throughout the years from Taiwan to the United States; Wushiland picks from the best local fruit farmers and imports tea leaves from Taiwan to guarantee its quality and originality.
Find Wushiland Boba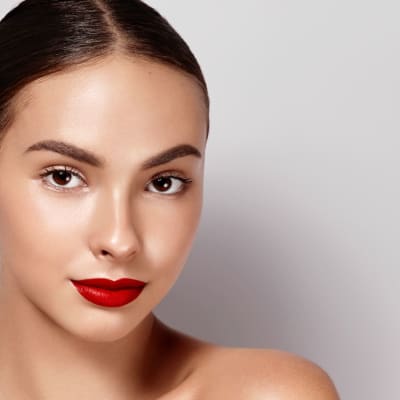 Ziba Beauty
Respected expert and global leader on The Art of Threading and The Art of Mehndi. Ziba Beauty has perfected the secrets and practices of Eastern beauty, bringing them to a vast clientele of women and men for more than 20 years.
Find Ziba Beauty