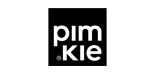 PIMKIE
Open today
From 10:00 AM to 8:30 PM

01 40 39 90 47
Pimkie, an international brand from France, designs inspiring collections which always tune in to what women really want.
It is a stylish, on-trend label and seeks to empower women through its collections – the power to choose, the power to express yourself, the power to be creative and to be free.
With Pimkie, fashion is not just worn, it is lived!

Opening Hours
Monday

· From 10:00 AM to 8:30 PM


Tuesday

· From 10:00 AM to 8:30 PM


Wednesday

· From 10:00 AM to 8:30 PM


Thursday

· From 10:00 AM to 8:30 PM


Friday

· From 10:00 AM to 8:30 PM


Saturday

· From 10:00 AM to 8:30 PM


Sunday

· From 11:00 AM to 7:00 PM