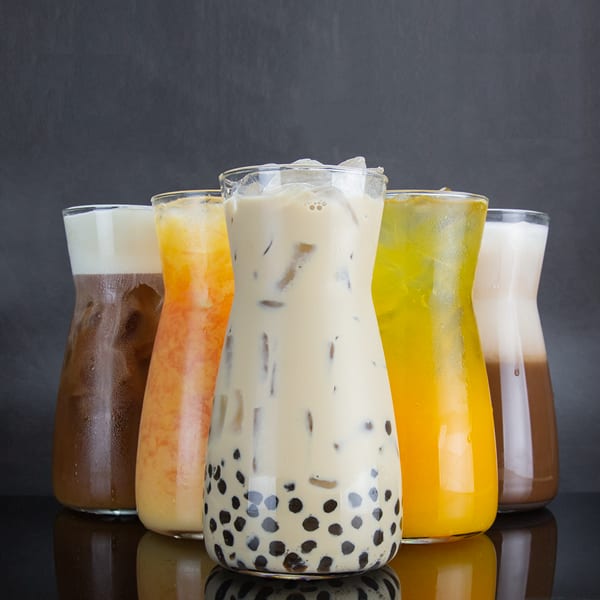 Wushiland Boba
Coming Soon
A lifetime of dedication and refinement, for a cup of tea. Wushiland USA's mission is to bring the beloved flavor throughout the years from Taiwan to the United States; Wushiland picks from the best local fruit farmers and imports tea leaves from Taiwan to guarantee its quality and originality.
Kate Spade
Now Open 
Since its launch in 1993 with a collection of six essential handbags, Kate Spade New York has always stood for optimistic femininity. Today, the brand is a global life and style house with handbags, ready-to-wear, jewelry, footwear, gifts, home décor and more. Polished ease, thoughtful details and a modern, sophisticated use of color—Kate Spade New York's founding principles define a unique style synonymous with joy. Under the vision of creative director Nicola Glass, the brand continues to celebrate confident women with a youthful spirit. Kate Spade New York is part of the Tapestry house of brands.
Peloton
Now Open 
Peloton uses technology and design to connect the world through fitness, empowering people to be the best version of themselves anywhere, anytime. Peloton offers the very best of fitness and tech via its innovative Bike, Tread and Digital App, which bring members the best workouts possible, all from the convenience of their own homes. Get instant access to classes, performance tracking metrics and a motivating real-time leaderboard. Stop by the Peloton showroom today to take a test ride on the Bike or Tread, get a personalized tutorial, and learn more about the best workout you can get from home.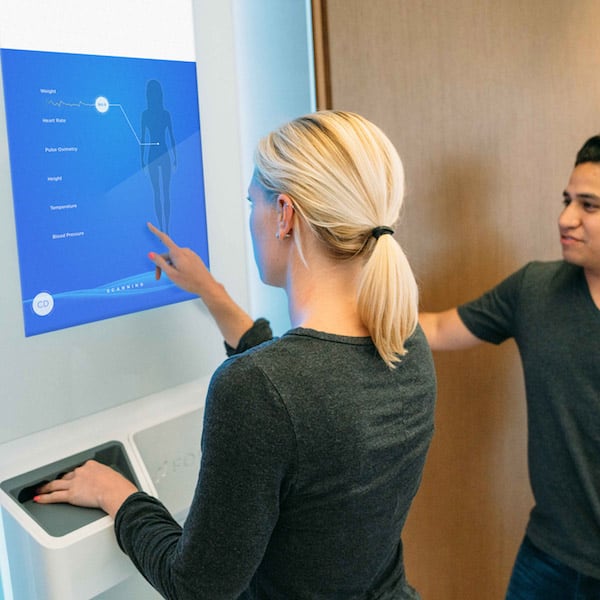 Forward
Now Open 
Forward is the new approach to primary care, combining the best of doctors and technology to help you control the future of your health. With the best of today's medical testing, you and your doctor will know how your body works — from real time blood tests to genetic testing — so you know which steps to take. Forward empowers their members through better services like a care team of nurses and doctors available 24/7 through their app, health monitoring through take home sensors, and health coaching to optimize your specific goals. This is done with a focus on preventive and proactive care, and with no hidden costs. Drop by Forward's site during mall hours for a tour of their doctor's office of the future.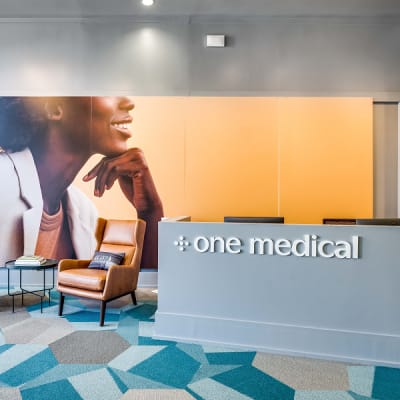 One Medical
Now Open 
One Medical is a membership-based primary care practice on a mission to make getting quality care more affordable, accessible, and enjoyable for all through a blend of human-centered design, technology, and an exceptional team. Our members enjoy seamless access to comprehensive care at 70+ calming offices, including 3 in the greater San Diego area, near where they work, live and shop in nine major U.S. markets, as well as 24/7 access to virtual care. 
Under Armour
Now Open
Under Armour is the originator of performance footwear, apparel and equipment and is designed to make all athletes better. Experience their full line of performance apparel, footwear, outerwear, and accessories for men & women.

Indochino
Now Open
Indochino makes custom made to measure suits, shirts, chinos and blazers – all for a perfect fit at a great price. You take on the role of designer, choosing from hundreds of fabrics and customizations.

Casper
Now Open
Since their launch in 2014, Casper has reimagined sleep from the ground up. Casper's outrageously comfortable sleep products are loved by nearly a million sleepers and counting — and they continue to win awards and the hearts of customers around the world, one night at a time. Visit the only mattress store where you're encouraged to take a nap.

G3Kids
Now Open
G3kids is an interactive learning center for kids ages 1 & up; with programs including summer camp, classes, open gym, Date Nights, and any time drop off (drop n shop).
G3kids gymnastics and parkour ninja classes teach special awareness, agility, flexibility and team building skills. Camp is gym fun for all ages: when school is out, G3kids camp is in. Friday Date Nights are a 'special' kids party filled with games, dinner, movies and open gym. Let the kids jump, play & flip during Drop N shop hours. G3kids throws the best and easiest party in town… reserve your spot today.

Located near Macy's on the upper level.
WurstNOX
Now Open
WurstNox! After years Wursting onto the beautiful streets of San Diego as the "Original German Food Truck," this is going to be a first for this Authentic German Currywurst Store. You'll be able enjoy WurstNOX's tasty options by the mid June and will be located inside the Dining Terrace. Tasty & beyond ... Guten Appetit!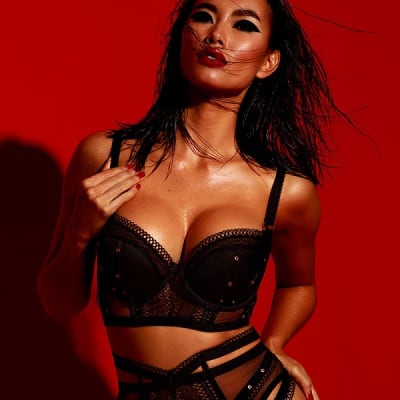 Honey Birdette
Now Open
Honey Birdette is a luxury lifestyle brand with a unique offering of high-end lingerie and premium bedroom accessories. Bold, innovative and just a tad naughtier than you would expect, Honey Birdette is the most talked about lingerie brand in Australia.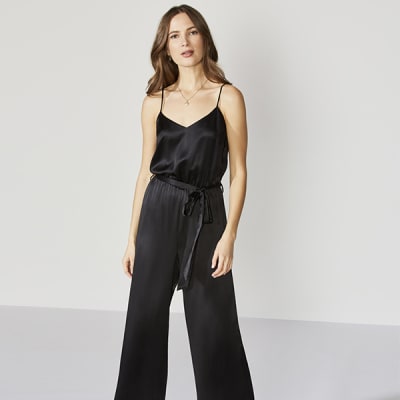 Bailey 44
Now Open
Bailey44 is a contemporary women's brand based in Los Angeles, California. Designed by and for women, their pieces boast great fit and quality materials like soft jersey knits, pontes, silks, and eco leathers. Each garment bridges a classic design with a modern twist to suit the attitude of today's sophisticated, yet sexy modern woman.
Lovesac
Now Open
LoveSac is the designer and manufacturer of Sactionals, the washable, changeable, completely modular furniture solution for every home. Life changes, so should your furniture.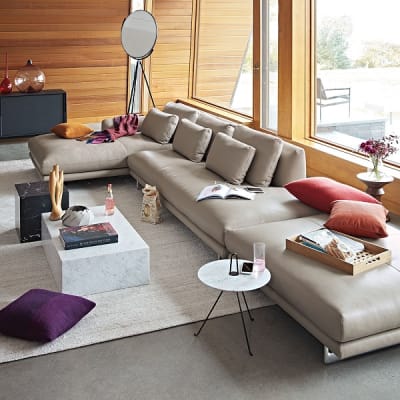 Design Within Reach
Now Open
Design Within Reach, Inc., founded in 1998 and headquartered in Stamford, Connecticut, is the world leader in authentic modern design. The company sells its furniture and accessories to residential and commercial customers through retail Studios in North America, via the Web at dwr.com, by phone at 1.800.944.2233 and through the DWR Contract Division at dwrcontract.com.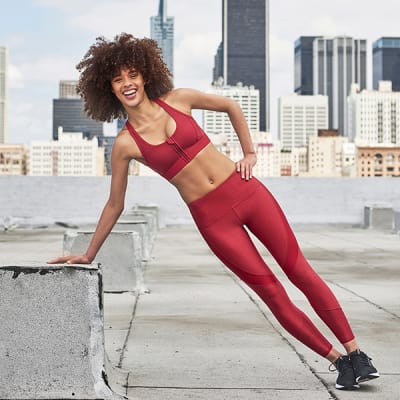 Lorna Jane
Now Open
At Lorna Jane they are a brand that lives to inspire women. It's the reason they exist and the driving force behind everything that they do. They believe that beautiful matters and they started designing Technical Fashion because they wanted women to think differently about their Activewear. What's different is that they design for Active Living and they continually research and develop new pieces that will evolve technical fashion forward into the future. Making sure that each piece supports, shapes and flatters your body enabling you to perform in both your workouts and life. Because their garments fit, you will feel better. Because their fabrics move, you will move better. And because their pieces perform, you will perform better. The essence of what they are as a brand is something that you feel every time you put on one of their pieces. And wearing Lorna Jane becomes a feeling that you want to experience every day – empowered, motivated, beautiful and inspired to live your best life in products that define Active Living.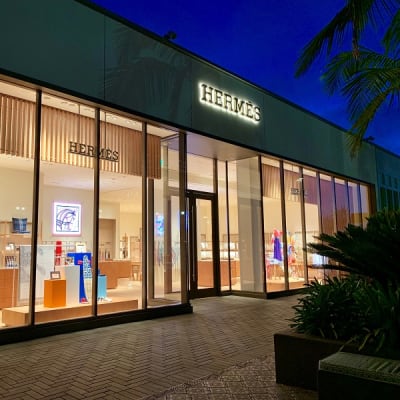 Hermes
Now Open
At Hermès, quest for perfection, passion for the future, and respect for the past have been inextricably linked since 1837. From the house's origins in Paris as harnessmakers, to the rich and original collections presented today across ready-to-wear, silk, watches, parfums, Art de la Table and more - its core values of creative freedom, exquisite craftsmanship, innovation and excellence have remained the same.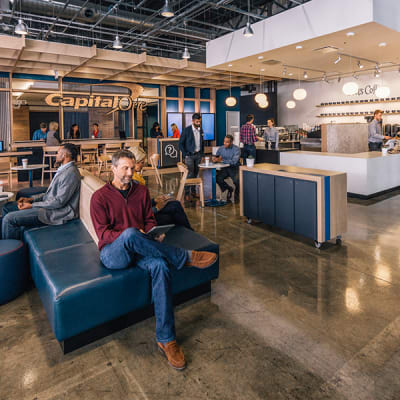 Capital One Café
Now Open
The Capital One® Café is a place you can go to bank, get answers to questions, connect with people and simplify your financial life - all with a fresh-brewed cup of Peet's Coffee®. Capital One cardholders get 50% off all Peet's handcrafted beverages. Tap some free WiFi, recharge devices and kick back with a treat from Pavona Dolci. Our Ambassadors are here to help you, not sell you—they'll get you set up with your accounts, show you tips and tools, and answer your questions. Deposit cash, checks and pay your Capital One credit card with our enhanced ATMs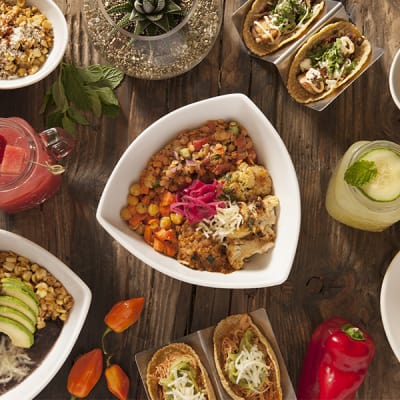 Tocaya Organica
Now Open
Tocaya Organica was founded in Venice, CA in 2016 with a mission for better eating. The fresh casual restaurant serves Modern Organic Mexican cuisine with a chef-driven menu committed to sustainability and using only locally-sourced organic produce. Tocaya Organica accommodates a variety of dietary preferences including vegan, vegetarian, and gluten-free, and uses meats and fish that are free of hormones, steroids, and antibiotics. Tocaya Organica is open seven days a week for lunch and dinner.
Javier's
Now Open
Javier's presents a rich heritage of elevated Mexican cuisine in a friendly, captivating ambiance. Enjoy hand-shaken margaritas, rare tequilas, craft cocktails and a vast selection of beer and fine wines. Dine in the main dining room, al fresco patios, one of their intimate private dining rooms, or at the exquisite bar surrounded by one of the West Coast's largest selection of the world's finest tequilas.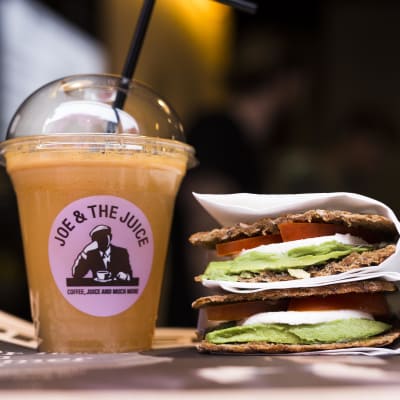 Joe & The Juice
Now Open
A modern food and beverage company that supplies snacks, fruit juice drinks, smoothies, and coffee.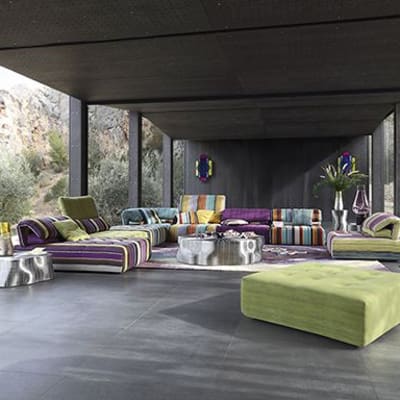 Roche Bobois
Now Open
With over 250 stores across the world, Roche Bobois is considered the world leader of high-end furniture design and distribution. Roche Bobois offers a broad range of exclusive made-to-order designs, manufactured with a high level of customization in small European workshops. Come join us at our new showroom and experience our full collection of premium-quality furniture including sofas, armchairs, cocktail tables, dining chairs, sideboards, beds, storage and accessories including lighting, cushions and rugs.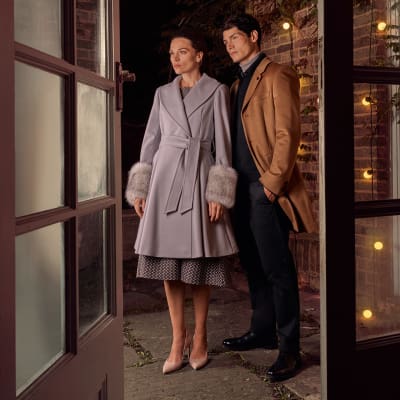 Ted Baker
Now Open
Ted Baker London is world-renowned for its stylish and sophisticated menswear, womenswear, accessories (and everything in between), and loved for its quality and distinctive use of design and colour. With the perfect blend of attention to detail, beautiful designs and high-quality fabrics, Ted Baker mixes traditional and contemporary influences with an irreverent sense of humour and a quintessential British attitude.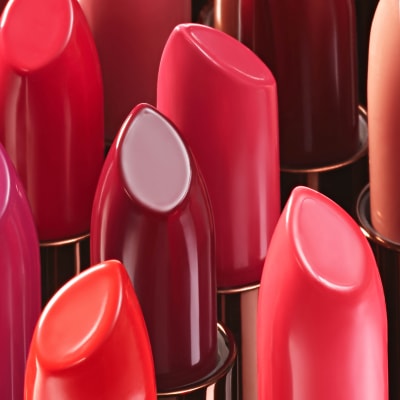 Origins
Now Open
Origins focuses on finding new and different answers to age old problems, taking control of how you treat your body, and enhancing the way you look and feel, inside and out. The brand creates high-performance natural skincare that is powered by nature and proven by science for both men and women.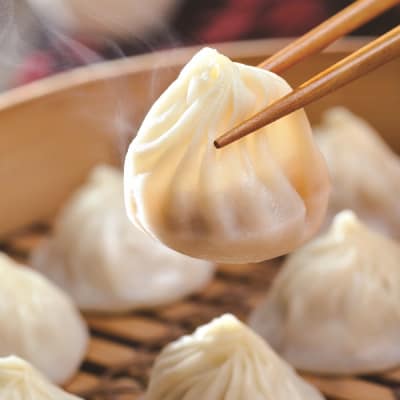 Din Tai Fung
Now Open
Din Tai Fung was founded in Taipei, Taiwan in 1958 as a cooking oil retail shop. In 1972, it transitioned into a full-fledged restaurant specializing in soup dumplings and noodles. The restaurant wassoon winning rave reviews from all over the world. The tradition of Din Tai Fung continues today in its locations in the United States, Taiwan, Japan, Singapore, South Korea, Australia, Indonesia, Malaysia, China, and Thailand.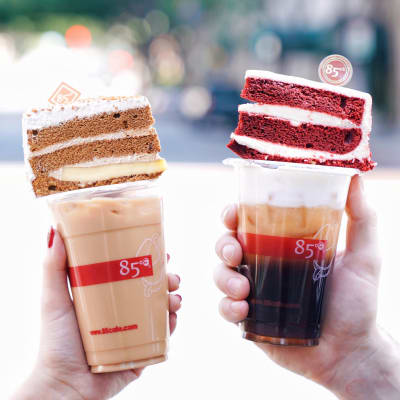 85°C Bakery Café
Now Open
85°C Bakery Cafe is not an ordinary cafe. Each cup of coffee is individually brewed with Guatemalan coffee beans for a smooth, rich taste. All of their drinks are handcrafted and made to order. Their store features an in-shop bakery with over 50 varieties of pastries baked fresh hourly.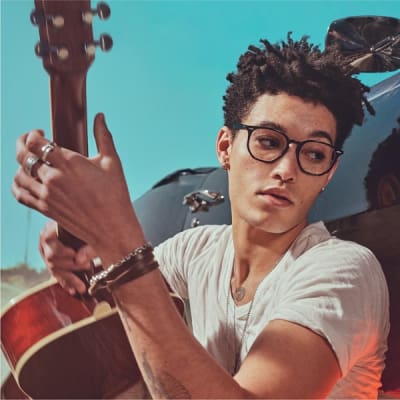 Ray-Ban
Now Open
The most timeless and iconic eyewear brand in the world has arrived at Westfield UTC. With more than 80 years of history, Ray-Ban is synonymous with authenticity and freedom of expression. Get ready for fall and check out both classic and brand-new styles.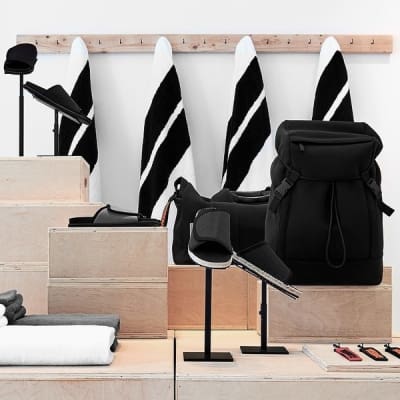 JAMES PERSE
Now Open
JAMES PERSE was founded over 20 years ago in Los Angeles, California by its eponymous designer. James' signature design philosophy and aesthetic – the pairing of elegance and sophistication with simplicity and comfort – is borne from his passion for minimalist architecture and (as a Los Angeles native) his intimate familiarity with west coast indoor / outdoor living and the casual clothing inspired by it. This approach has been applied to each step in developing the JAMES PERSE brand, which has become synonymous with Southern California life and style.