Indochino
Coming Soon
Indochino makes custom made to measure suits, shirts, chinos and blazers – all for a perfect fit at a great price. You take on the role of designer, choosing from hundreds of fabrics and customizations.

G3Kids
Now Open
G3kids is an interactive learning center for kids ages 1 & up; with programs including summer camp, classes, open gym, Date Nights, and any time drop off (drop n shop).
G3kids gymnastics and parkour ninja classes teach special awareness, agility, flexibility and team building skills. Camp is gym fun for all ages: when school is out, G3kids camp is in. Friday Date Nights are a 'special' kids party filled with games, dinner, movies and open gym. Let the kids jump, play & flip during Drop N shop hours. G3kids throws the best and easiest party in town… reserve your spot today.

Located near Macy's on the upper level above Smokeyard BBQ.
WurstNOX
Now Open
WurstNox! After years Wursting onto the beautiful streets of San Diego as the "Original German Food Truck," this is going to be a first for this Authentic German Currywurst Store. You'll be able enjoy WurstNOX's tasty options by the mid June and will be located inside the Dining Terrace. Tasty & beyond ... Guten Appetit!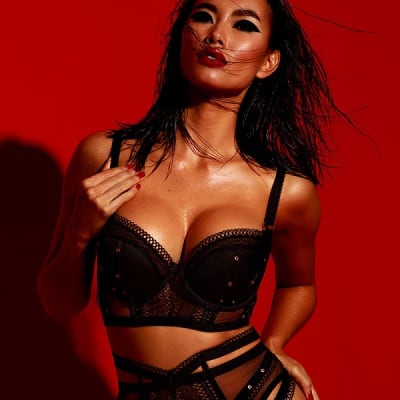 Honey Birdette
Now Open
Honey Birdette is a luxury lifestyle brand with a unique offering of high-end lingerie and premium bedroom accessories. Bold, innovative and just a tad naughtier than you would expect, Honey Birdette is the most talked about lingerie brand in Australia.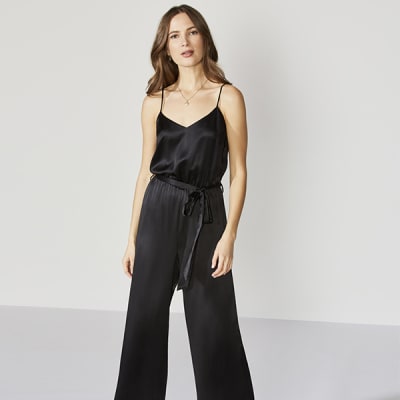 Bailey 44
Now Open
Bailey44 is a contemporary women's brand based in Los Angeles, California. Designed by and for women, their pieces boast great fit and quality materials like soft jersey knits, pontes, silks, and eco leathers. Each garment bridges a classic design with a modern twist to suit the attitude of today's sophisticated, yet sexy modern woman.
Lovesac
Now Open
LoveSac is the designer and manufacturer of Sactionals, the washable, changeable, completely modular furniture solution for every home. Life changes, so should your furniture.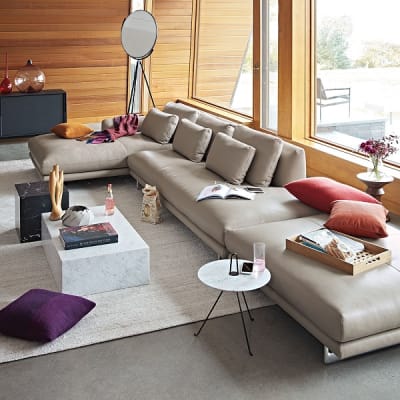 Design Within Reach
Now Open
Design Within Reach, Inc., founded in 1998 and headquartered in Stamford, Connecticut, is the world leader in authentic modern design. The company sells its furniture and accessories to residential and commercial customers through retail Studios in North America, via the Web at dwr.com, by phone at 1.800.944.2233 and through the DWR Contract Division at dwrcontract.com.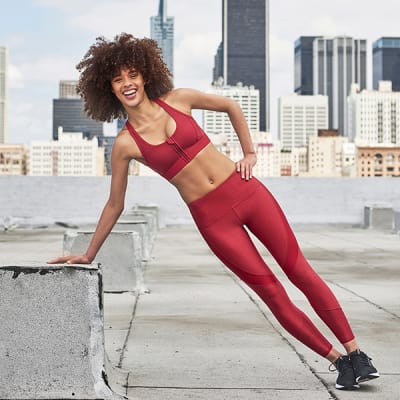 Lorna Jane
Now Open
At Lorna Jane they are a brand that lives to inspire women. It's the reason they exist and the driving force behind everything that they do. They believe that beautiful matters and they started designing Technical Fashion because they wanted women to think differently about their Activewear. What's different is that they design for Active Living and they continually research and develop new pieces that will evolve technical fashion forward into the future. Making sure that each piece supports, shapes and flatters your body enabling you to perform in both your workouts and life. Because their garments fit, you will feel better. Because their fabrics move, you will move better. And because their pieces perform, you will perform better. The essence of what they are as a brand is something that you feel every time you put on one of their pieces. And wearing Lorna Jane becomes a feeling that you want to experience every day – empowered, motivated, beautiful and inspired to live your best life in products that define Active Living.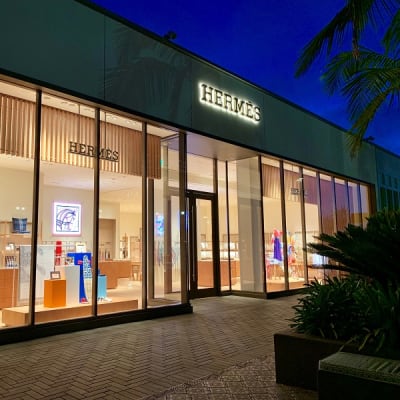 Hermes
Now Open
At Hermès, quest for perfection, passion for the future, and respect for the past have been inextricably linked since 1837. From the house's origins in Paris as harnessmakers, to the rich and original collections presented today across ready-to-wear, silk, watches, parfums, Art de la Table and more - its core values of creative freedom, exquisite craftsmanship, innovation and excellence have remained the same.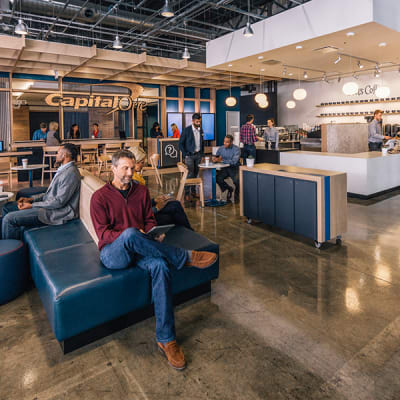 Capital One Café
Now Open
The Capital One® Café is a place you can go to bank, get answers to questions, connect with people and simplify your financial life - all with a fresh-brewed cup of Peet's Coffee®. Capital One cardholders get 50% off all Peet's handcrafted beverages. Tap some free WiFi, recharge devices and kick back with a treat from Pavona Dolci. Our Ambassadors are here to help you, not sell you—they'll get you set up with your accounts, show you tips and tools, and answer your questions. Deposit cash, checks and pay your Capital One credit card with our enhanced ATMs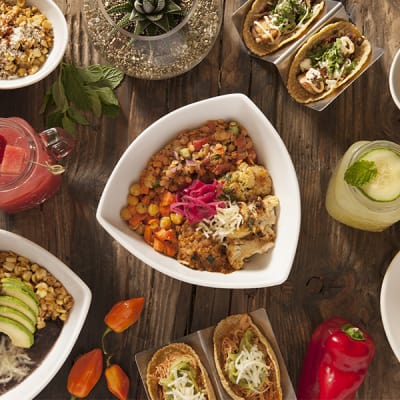 Tocaya Organica
Now Open
Tocaya Organica was founded in Venice, CA in 2016 with a mission for better eating. The fresh casual restaurant serves Modern Organic Mexican cuisine with a chef-driven menu committed to sustainability and using only locally-sourced organic produce. Tocaya Organica accommodates a variety of dietary preferences including vegan, vegetarian, and gluten-free, and uses meats and fish that are free of hormones, steroids, and antibiotics. Tocaya Organica is open seven days a week for lunch and dinner.
Javier's
Now Open
Javier's presents a rich heritage of elevated Mexican cuisine in a friendly, captivating ambiance. Enjoy hand-shaken margaritas, rare tequilas, craft cocktails and a vast selection of beer and fine wines. Dine in the main dining room, al fresco patios, one of their intimate private dining rooms, or at the exquisite bar surrounded by one of the West Coast's largest selection of the world's finest tequilas.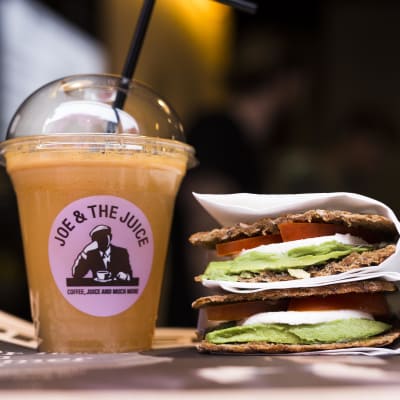 Joe & The Juice
Now Open
A modern food and beverage company that supplies snacks, fruit juice drinks, smoothies, and coffee.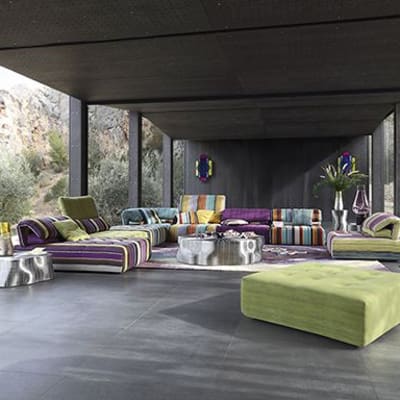 Roche Bobois
Now Open
With over 250 stores across the world, Roche Bobois is considered the world leader of high-end furniture design and distribution. Roche Bobois offers a broad range of exclusive made-to-order designs, manufactured with a high level of customization in small European workshops. Come join us at our new showroom and experience our full collection of premium-quality furniture including sofas, armchairs, cocktail tables, dining chairs, sideboards, beds, storage and accessories including lighting, cushions and rugs.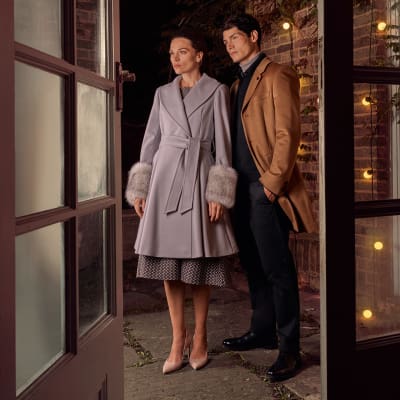 Ted Baker
Now Open
Ted Baker London is world-renowned for its stylish and sophisticated menswear, womenswear, accessories (and everything in between), and loved for its quality and distinctive use of design and colour. With the perfect blend of attention to detail, beautiful designs and high-quality fabrics, Ted Baker mixes traditional and contemporary influences with an irreverent sense of humour and a quintessential British attitude.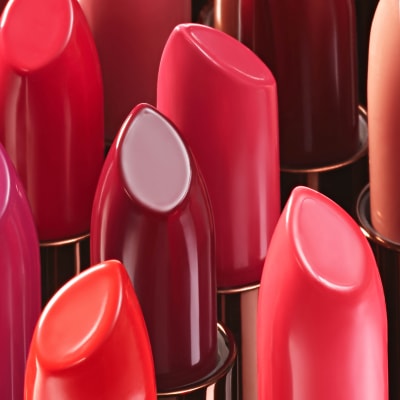 Origins
Now Open
Origins focuses on finding new and different answers to age old problems, taking control of how you treat your body, and enhancing the way you look and feel, inside and out. The brand creates high-performance natural skincare that is powered by nature and proven by science for both men and women.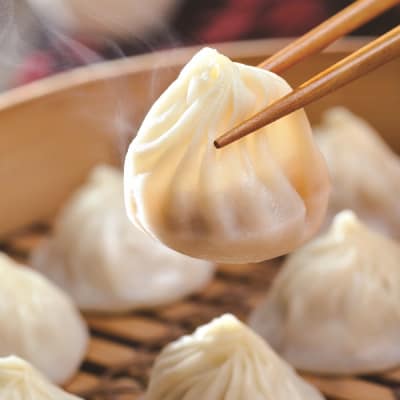 Din Tai Fung
Now Open
Din Tai Fung was founded in Taipei, Taiwan in 1958 as a cooking oil retail shop. In 1972, it transitioned into a full-fledged restaurant specializing in soup dumplings and noodles. The restaurant wassoon winning rave reviews from all over the world. The tradition of Din Tai Fung continues today in its locations in the United States, Taiwan, Japan, Singapore, South Korea, Australia, Indonesia, Malaysia, China, and Thailand.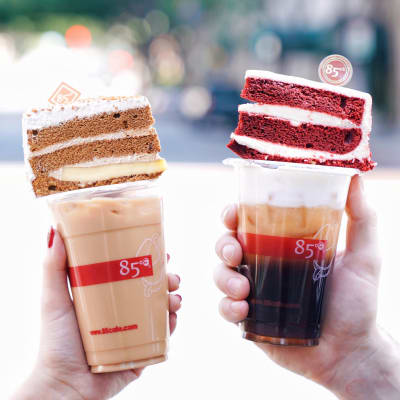 85°C Bakery Café
Now Open
85°C Bakery Cafe is not an ordinary cafe. Each cup of coffee is individually brewed with Guatemalan coffee beans for a smooth, rich taste. All of their drinks are handcrafted and made to order. Their store features an in-shop bakery with over 50 varieties of pastries baked fresh hourly.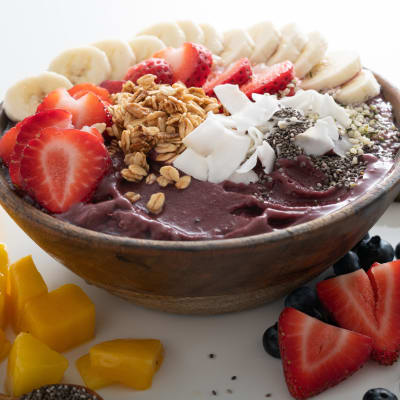 Açaí House
Now Open
A healthy life starts with healthy eating and when good food taste great you feel even better! Their promise is to deliver superfood bowls & raw juices full of flavor and loaded with nutrients. At Açaí House you can also find Kombucha on tap, smoothies, tonics and shots to detoxify every cell in your body—all made fresh in-store every day! Proudly a Californian concept, their organic açaí berries are sustainably sourced in Brazil's Amazon rainforest. Açaí House—Your Health Comes First.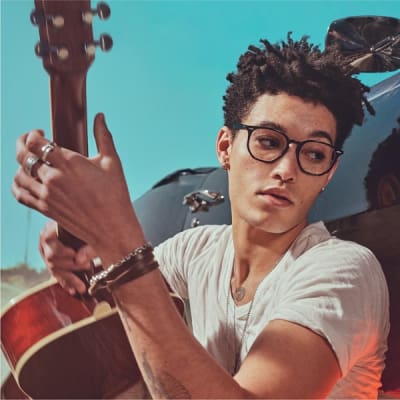 Ray-Ban
Now Open
The most timeless and iconic eyewear brand in the world has arrived at Westfield UTC. With more than 80 years of history, Ray-Ban is synonymous with authenticity and freedom of expression. Get ready for fall and check out both classic and brand-new styles.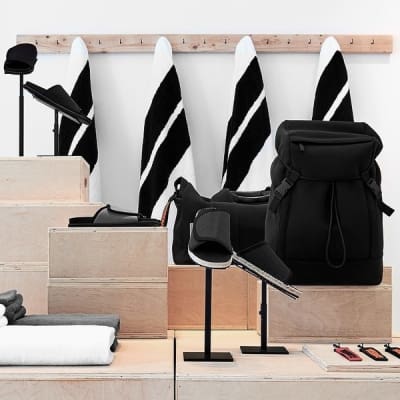 JAMES PERSE
Now Open
JAMES PERSE was founded over 20 years ago in Los Angeles, California by its eponymous designer. James' signature design philosophy and aesthetic – the pairing of elegance and sophistication with simplicity and comfort – is borne from his passion for minimalist architecture and (as a Los Angeles native) his intimate familiarity with west coast indoor / outdoor living and the casual clothing inspired by it. This approach has been applied to each step in developing the JAMES PERSE brand, which has become synonymous with Southern California life and style.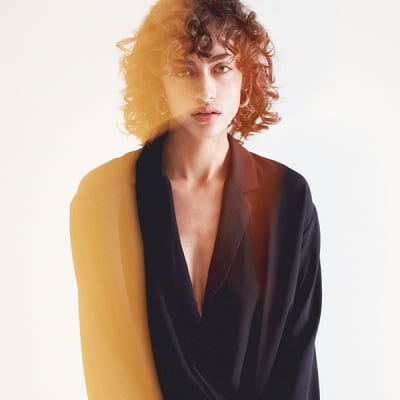 Aritzia
Now Open
An innovative design house and boutique, Aritzia creates fashion for women who care about considered design and exceptional quality. Premium fabrics, precise construction and a relevant point of view are at the core of each seasonal collection.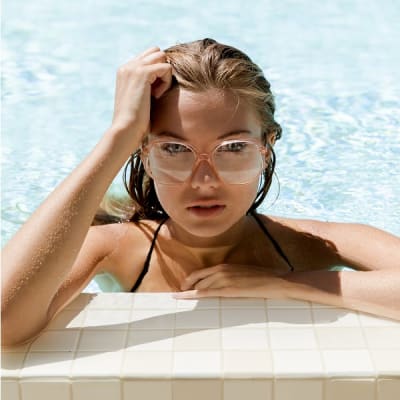 Designer Eyes
Now Open
Designer Eyes is synonymous with the world's most luxurious eyewear brands through its unique retail experiences, commitment to delivering high quality, trend-setting fashion eyewear & world-class customer service. Offering optical wear & sunglasses, this is the number one destination for exclusive styles.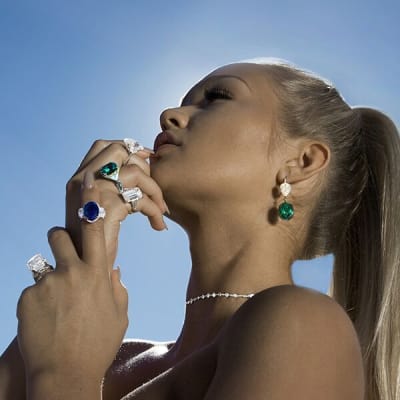 CJ Charles Jewelers
Now Open
CJ Charles Jewelers is a premier luxury watch, fine jewelry, and diamond destination. Iconic brands such as Cartier, Panerai, IWC, Bulgari, and the CJ Charles's signature "Rivière" jewelry collection are showcased here. Experience the unexpected and discover the extraordinary.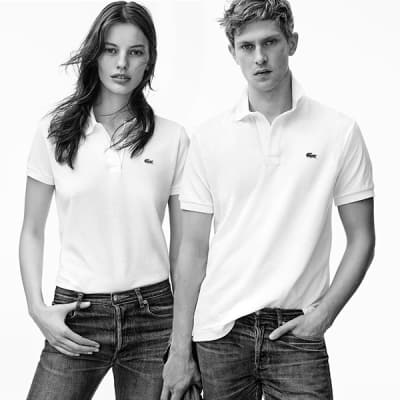 Lacoste
Now Open

Since the very first polo shirt was created in 1933, LACOSTE relies on its authentic sportive roots to spring optimism and elegance on the world thanks to a unique and original lifestyle for women, men, and children and offers a range of products.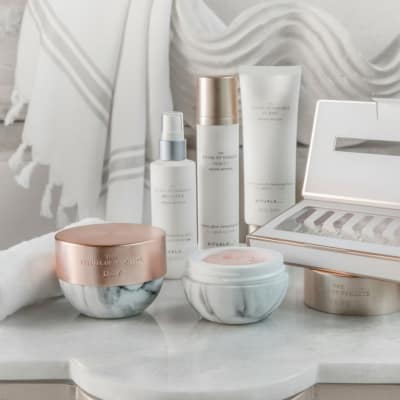 Rituals
Now Open
In the year 2000 founder Raymond Cloosterman started his adventure from a deeply rooted passion to "transform daily routines into more meaningful moments if we pay just a little bit more attention to the details" This philosophy led to a unique concept of combining home and body cosmetics, and this is how RITUALS was born. With a luxurious collection of high quality products to enrich body and soul RITUALS offer anything from body and facial care to scented candles, clothing, perfumes, gemstone make-up, and tea.
Raised by Wolves
Now Open
Enter a unique space that combines a boutique bottle shop with a craft cocktail spot. Stocked with vintage bottles of spirits and bar essentials, the storefront leads into a beautifully-design cocktail bar. The reservations-highly-suggested cocktail bar is accessed by a rotating platform, flanked by fireplaces, that swings into the oak-clad, library-like space. It's centered around a custom gazebo structure, where a circular bar sits under a canopy of light panels that brighten and dim throughout the night. Starting at $9 and rising upwards to a stiff $790 for an old fashioned made with 1960s vintage Very Old Fitzgerald 8 Year Bourbon, the drinks range from reimagined classics to CH bar favorites; printed cards listing the cocktails' components will be available for subsequent shopping in the boutique. The bar also plans on hosting educational classes, pop-ups, and guest bartender sessions.
Book Reservation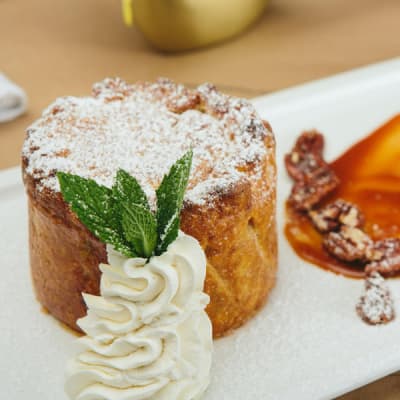 Great Maple
Now Open
Great Maple is a modern American eatery specializing in elevated comfort food with a twist. Using seasonal and sustainably sourced ingredients, Great Maple strives to create crave-worthy dishes, more commonly associated with upscale dining.
Queenstown Bistro
Now Open
The lil sis of Queenstown Public House located in the Little Italy district of San Diego. Slightly smaller, but with the same basic ingredients.
A beautiful, comfortable, unique, fun setting. A friendly, smiling, courteous staff we hope you get to know. Guests enjoying the moment, sharing a laugh, whom we hope we get to know. Freshly made dishes; locally sourced, passionately created, many unique…and all delicious. A beer list changing daily, proudly from our award winning local craft SD brewers, and a wine list chosen with care from select vineyards and varietals. With a kiwi inspired lineage, and the spirit, love and good nature from the land of the Maori, we hope you will join us. And if we are so fortunate, then, we hope you will have a little too much of a good time, have a few too many laughs, stay a while, and return again soon to see us.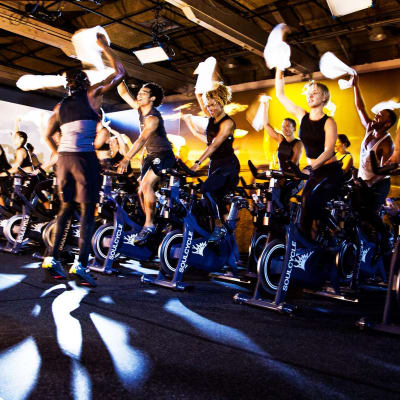 SoulCycle
Now Open
San Diego's first SoulCycle – the acclaimed lifestyle brand, home to the signature 45-minute indoor cycling class featuring high-intensity cardio, muscle sculpting strength training, and rhythm based choreography – has now opened at Westfield UTC.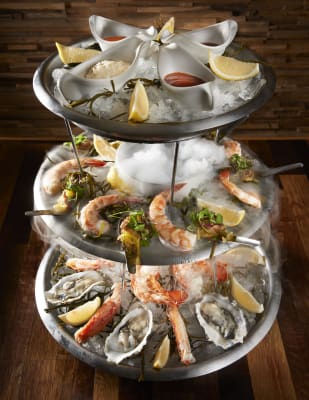 The Winery Restaurant & Wine Bar
Now Open
The Winery Restaurant & Wine Bar showcases the best of wine country with unique and refreshing food & wine pairings that create a well-rounded menu with something that satisfys every diner. Executive Chef & Partner, Yvon Goetz, directs a culinary team that delivers a cutting edge menu featuring the freshest ingredients available. In addition to wild game and USDA prime steaks, the menu is peppered with Pacific Rim flavorings, such a fresh line-caught Opah, Mong Chong, Ono & Mahi Mahi flown in daily from Hawaii. The restaurants' award winning wine list offers diners a wide range of varietals from around the world. Guests can look into climate-controlled cellars, which hold up to 6,000 bottles. Offering the best in service and a variety of settings under one roof, The Winery Restaurant & Wine Bar provides the perfect backdrop for any occasion, from intimate dinners and private celebrations, holiday gatherings and corporate meetings.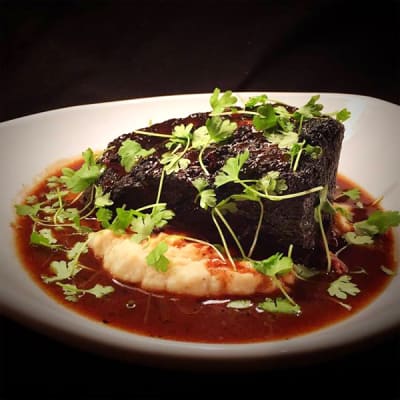 Larsen's Steakhouse
Now Open
The Story of Larsen's Steaks: Larsen's requires a highly skilled butcher to be at the location at all times to monitor airflow, temperature, and humidity. During dry aging, the prime meats' natural enzymes act as soothing tenderizers. At the same time, moisture evaporation improves the supple texture and hearty taste of the meat, making it richer and more buttery. Dry aging continues until a thin coating develops on the meat surface. This coating seals in flavor and juice, and is later trimmed off. Larsen's then wet ages its beef for another arduous fourteen days, preserving its flavor of highly marbled, prime grade meat, from exceptional cattle breed. This process is a respected, time-honored technique of preparing high quality beef. It ensures that our guests enjoy the best steak they've ever had.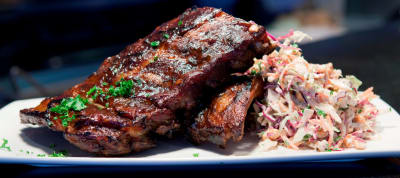 Smokeyard BBQ & Chop Shop
Now Open
Steakhouse fare, with South African influence in a casual, chic atmosphere. The perfectly crafted menu of high quality food and tasty cocktails makes Smokeyard Bbq and Chop Shop a must-have destination in San Diego.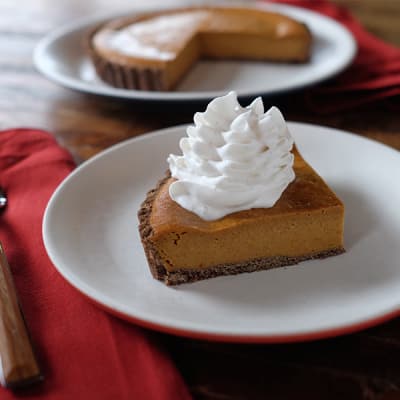 True Food Kitchen
Now Open
The new health-driven, seasonal restaurant was Co-founded by integrative medicine specialist Dr. Andrew Weil and features a flavor-forward menu rooted in the principles of the anti-inflammatory diet with a variety of gluten-free, vegetarian and vegan offerings for brunch, lunch, dinner and cocktails.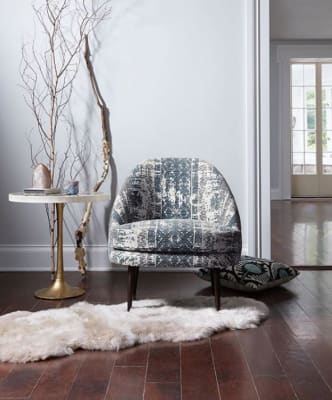 Arhaus
Now Open
Founded in 1986, the Arhaus team traveled the workshops of the world to bring you unique, high-quality, well-designed pieces you can't find anywhere else. From handcrafted copper made in Mexico to luxurious leather from the foothills of Italy to intricate wood carvings sourced in India, you're sure to find just what you need to tell your style story. While gathering design inspiration around the world is core to our brand, all of our upholstery is bench-made here in the United States in North Carolina. From creating a floor plan to styling your space, Arhaus' Style Experts can help you with every detail. No project is too big, or too small, and our design services are complimentary.