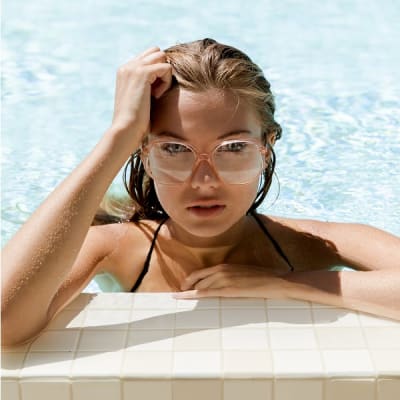 Designer Eyes
Coming Soon
Designer Eyes is synonymous with the world's most luxurious eyewear brands through its unique retail experiences, commitment to delivering high quality, trend-setting fashion eyewear & world-class customer service. Offering optical wear & sunglasses, this is the number one destination for exclusive styles.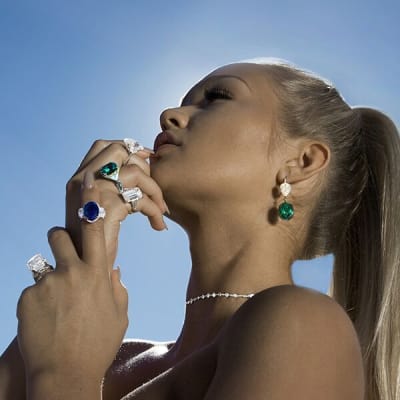 CJ Charles Jewelers
Now Open
CJ Charles Jewelers is a premier luxury watch, fine jewelry, and diamond destination. Iconic brands such as Cartier, Panerai, IWC, Bulgari, and the CJ Charles's signature "Rivière" jewelry collection are showcased here. Experience the unexpected and discover the extraordinary.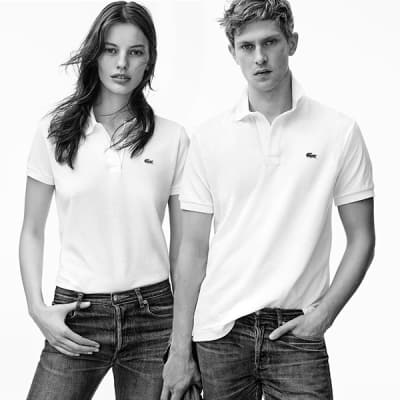 Lacoste
Now Open

Since the very first polo shirt was created in 1933, LACOSTE relies on its authentic sportive roots to spring optimism and elegance on the world thanks to a unique and original lifestyle for women, men, and children and offers a range of products.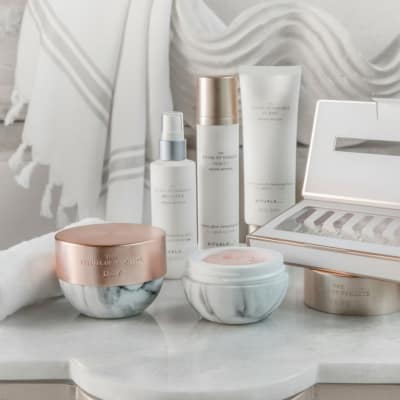 Rituals
Now Open
In the year 2000 founder Raymond Cloosterman started his adventure from a deeply rooted passion to "transform daily routines into more meaningful moments if we pay just a little bit more attention to the details" This philosophy led to a unique concept of combining home and body cosmetics, and this is how RITUALS was born. With a luxurious collection of high quality products to enrich body and soul RITUALS offer anything from body and facial care to scented candles, clothing, perfumes, gemstone make-up, and tea.
Suitsupply
Now Open
Suitsupply is a market defining brand showing strong international growth. They are pioneers at everything they do, and they work hard to keep it that way. Their pioneering spirit generates a contagious energy, which is what enables them to keep putting new ideas into practice. Their strength lies in our formula: straight, to the point and still personal. Fast and effective. Combining craftsmanship with flair. There are few things that distract them. This approach enables them to create an environment in which their customers feel that they only have eyes for them. They are there for people who want to be seen.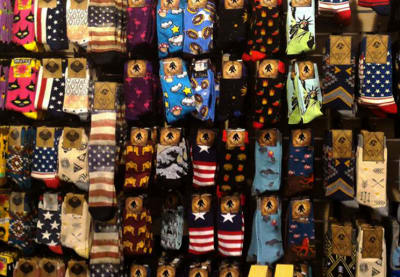 Find Your Feet Sock + Sandal Shop
Now Open
Express yourself with our quirky novelty socks, cheer on your favorite sports team, or channel your inner super hero-- you dream it, Find Your Feet Sock + Sandal Shop carries it. Looking for the perfect pair of sandals or flip flops? Find Your Feet Sock + Sandal Shop carries the latest styles for men, women and kids from top brands like Reef, Sanuk, Rainbow, TOMS, Cobain and more!
Raised by Wolves
Now Open
Enter a unique space that combines a boutique bottle shop with a craft cocktail spot. Stocked with vintage bottles of spirits and bar essentials, the storefront leads into a beautifully-design cocktail bar. The reservations-highly-suggested cocktail bar is accessed by a rotating platform, flanked by fireplaces, that swings into the oak-clad, library-like space. It's centered around a custom gazebo structure, where a circular bar sits under a canopy of light panels that brighten and dim throughout the night. Starting at $9 and rising upwards to a stiff $790 for an old fashioned made with 1960s vintage Very Old Fitzgerald 8 Year Bourbon, the drinks range from reimagined classics to CH bar favorites; printed cards listing the cocktails' components will be available for subsequent shopping in the boutique. The bar also plans on hosting educational classes, pop-ups, and guest bartender sessions.
Book Reservation
gorjana
Now Open
gorjana jewerly is intentionally designed to be layered and worn multiple ways to take you from day to night. They believe in creating jewelry so lightweight and delicate, you'll forget you're even wearing it.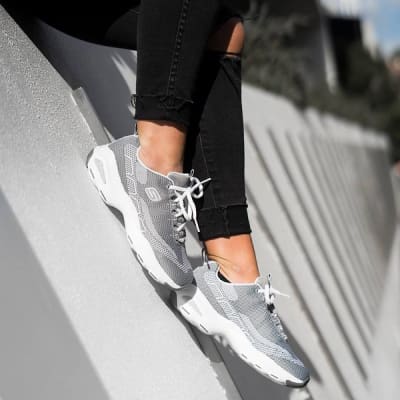 Skechers
Now Open
SKECHERS USA, Inc., an award-winning global leader in the lifestyle footwear industry, designs, develops and markets lifestyle footwear that appeals to trend-savvy men, women and children. With more than 3,000 styles, SKECHERS meets the needs of consumers across every age and demographic.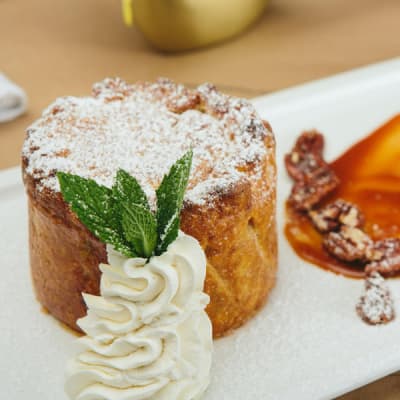 Great Maple
Now Open
Great Maple is a modern American eatery specializing in elevated comfort food with a twist. Using seasonal and sustainably sourced ingredients, Great Maple strives to create crave-worthy dishes, more commonly associated with upscale dining.
Paraná Empanadas
Now Open
Paraná, named after a city in Argentina with a lot of meaning to the shop owners, offers authentic Argentinian empanadas developed from family recipes adapted for California palate. The family project started in farmer's markets around San Diego, and now it has grown into their first shop at Liberty Public Market and second shop at Westfield UTC. The goal is to make you feel in Argentina every time you take a bite of an empanada with chimichurri sauce, a dulce de leche alfajor, or a yerba mate drink.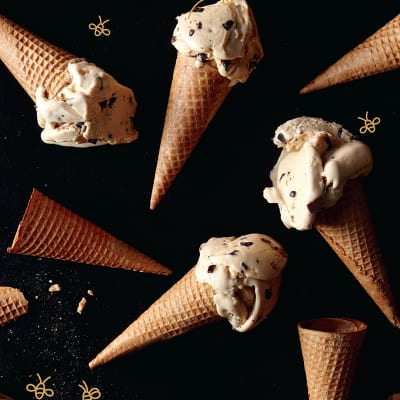 Häagen-Dazs
Now Open
For more than 50 years, Häagen-Dazs® has a passion for crafting the perfect flavors and creamiest textures using only the finest ingredients. Never wavering on the principles that made Häagen-Dazs® who they are from the very beginning. Today, the Häagen-Dazs® brand continues to transform the finest ingredients into extraordinary experiences bite by bite.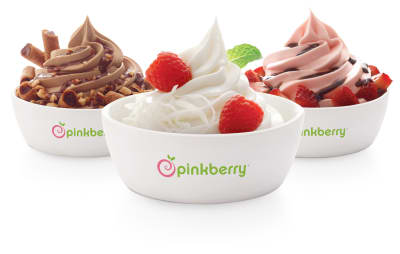 Pinkberry
Now Open
Pinkberry is the tart frozen yogurt brand from Los Angeles CA. Pinkberry creates distinctive products by selecting and combining fresh ingredients so they taste as good as they are for you. That's why their yogurt is made with real milk and real yogurt and fruit is hand cut fresh daily.
Queenstown Bistro
Now Open
The lil sis of Queenstown Public House located in the Little Italy district of San Diego. Slightly smaller, but with the same basic ingredients.
A beautiful, comfortable, unique, fun setting. A friendly, smiling, courteous staff we hope you get to know. Guests enjoying the moment, sharing a laugh, whom we hope we get to know. Freshly made dishes; locally sourced, passionately created, many unique…and all delicious. A beer list changing daily, proudly from our award winning local craft SD brewers, and a wine list chosen with care from select vineyards and varietals. With a kiwi inspired lineage, and the spirit, love and good nature from the land of the Maori, we hope you will join us. And if we are so fortunate, then, we hope you will have a little too much of a good time, have a few too many laughs, stay a while, and return again soon to see us.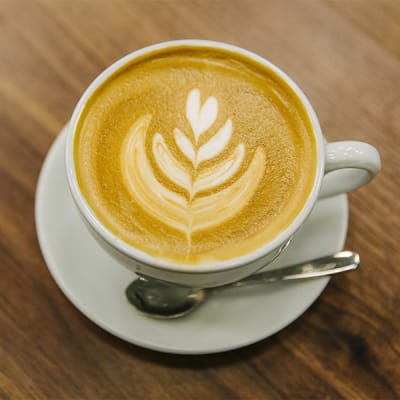 La Colombe
Now Open
La Colombe is one of the country's largest independent coffee roasters, serving signature blends and exceptional single-origin coffees. Offering classic coffee drinks, unique single-origin pourovers, and light snack fare, La Colombe's ultimate goal is to make people happy, every day, with coffee.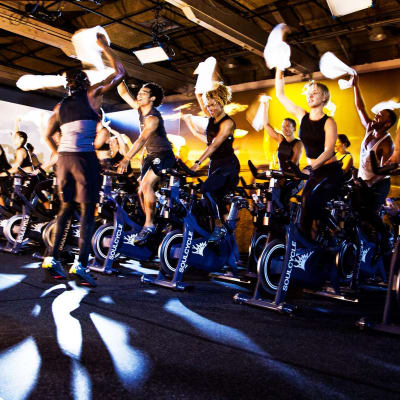 SoulCycle
Now Open
San Diego's first SoulCycle – the acclaimed lifestyle brand, home to the signature 45-minute indoor cycling class featuring high-intensity cardio, muscle sculpting strength training, and rhythm based choreography – has now opened at Westfield UTC.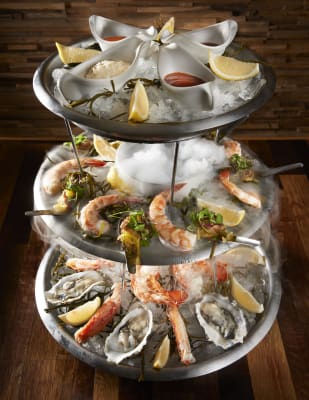 The Winery Restaurant & Wine Bar
Now Open
The Winery Restaurant & Wine Bar showcases the best of wine country with unique and refreshing food & wine pairings that create a well-rounded menu with something that satisfys every diner. Executive Chef & Partner, Yvon Goetz, directs a culinary team that delivers a cutting edge menu featuring the freshest ingredients available. In addition to wild game and USDA prime steaks, the menu is peppered with Pacific Rim flavorings, such a fresh line-caught Opah, Mong Chong, Ono & Mahi Mahi flown in daily from Hawaii. The restaurants' award winning wine list offers diners a wide range of varietals from around the world. Guests can look into climate-controlled cellars, which hold up to 6,000 bottles. Offering the best in service and a variety of settings under one roof, The Winery Restaurant & Wine Bar provides the perfect backdrop for any occasion, from intimate dinners and private celebrations, holiday gatherings and corporate meetings.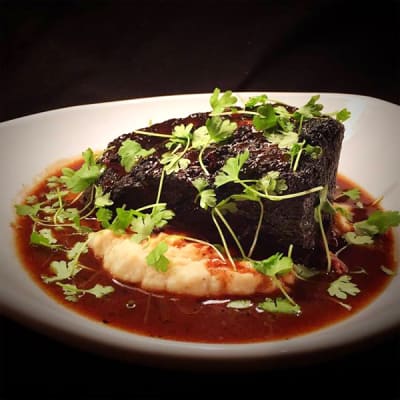 Larsen's Steakhouse
Now Open
The Story of Larsen's Steaks: Larsen's requires a highly skilled butcher to be at the location at all times to monitor airflow, temperature, and humidity. During dry aging, the prime meats' natural enzymes act as soothing tenderizers. At the same time, moisture evaporation improves the supple texture and hearty taste of the meat, making it richer and more buttery. Dry aging continues until a thin coating develops on the meat surface. This coating seals in flavor and juice, and is later trimmed off. Larsen's then wet ages its beef for another arduous fourteen days, preserving its flavor of highly marbled, prime grade meat, from exceptional cattle breed. This process is a respected, time-honored technique of preparing high quality beef. It ensures that our guests enjoy the best steak they've ever had.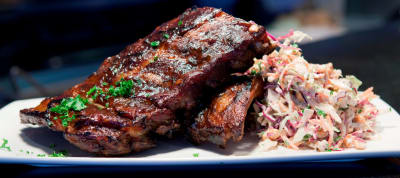 Smokeyard BBQ & Chop Shop
Now Open
Steakhouse fare, with South African influence in a casual, chic atmosphere. The perfectly crafted menu of high quality food and tasty cocktails makes Smokeyard Bbq and Chop Shop a must-have destination in San Diego.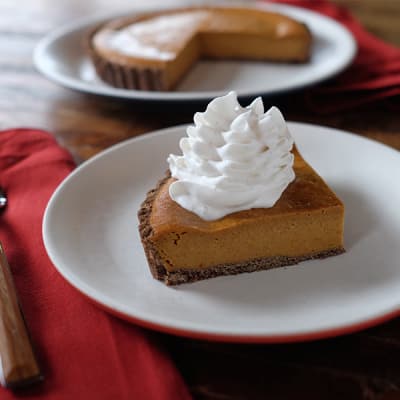 True Food Kitchen
Now Open
The new health-driven, seasonal restaurant was Co-founded by integrative medicine specialist Dr. Andrew Weil and features a flavor-forward menu rooted in the principles of the anti-inflammatory diet with a variety of gluten-free, vegetarian and vegan offerings for brunch, lunch, dinner and cocktails.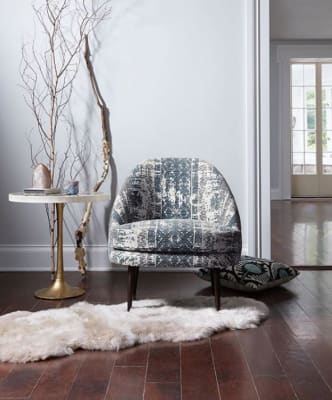 Arhaus
Now Open
Founded in 1986, the Arhaus team traveled the workshops of the world to bring you unique, high-quality, well-designed pieces you can't find anywhere else. From handcrafted copper made in Mexico to luxurious leather from the foothills of Italy to intricate wood carvings sourced in India, you're sure to find just what you need to tell your style story. While gathering design inspiration around the world is core to our brand, all of our upholstery is bench-made here in the United States in North Carolina. From creating a floor plan to styling your space, Arhaus' Style Experts can help you with every detail. No project is too big, or too small, and our design services are complimentary.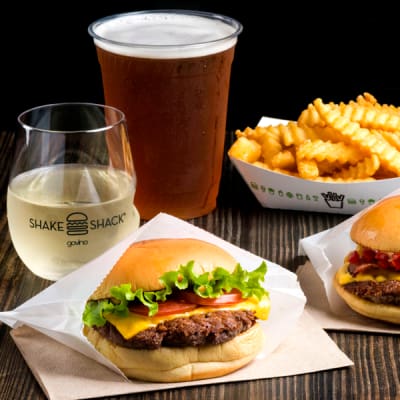 Shake Shack
Now Open
Born in New York City's Madison Square Park in 2004, Shake Shack is a modern day "roadside" burger stand known for its 100% all-natural Angus beef burgers, griddled-crisp flat-top dogs, fresh-made frozen custard, crinkle cut fries, craft beer and wine, and more.