UNPLUGGED AT SIESTA KEY
Every Monday and Thursday Night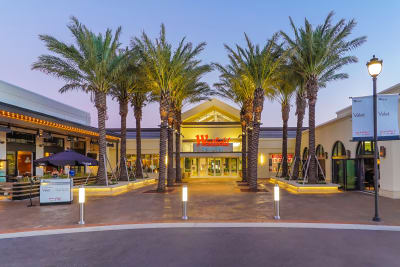 The Restaurant Courtyard
Unwind under the palm trees at Westfield Siesta Key while listening to local Sarasota musicians. Shop, dine and relax with live music Monday and Thursday nights from 5:00 - 8:00 pm. The Unplugged series is located in the Restaurant Courtyard.
---
PARTICIPATING BANDS AND MUSICIANS

 
---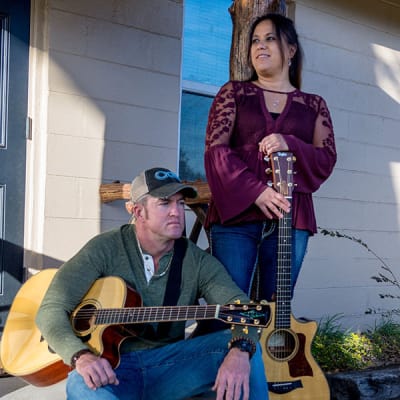 12/27 | 5-8p Clint and Charli
Charli and Clint, bring a wide variety of music from Blues and Rock to Country and Folk.
Charli, singer, song writer, vocalist, guitarist has been performing in Sarasota for the last 11 years. Introduced to music at a young age, educated in sound.
Clint, singer, song writer, vocalist, lead guitarist. Clint has been a life long musician of country, rock and blues.
Our biggest influences range from Bonnie Raitt, Joan Osborne, Alice in Chains, Grateful Dead, Guns N Roses, Chris Cornell, Led Zeppelin, Jimmy Hendrix.
Visit Website
---
Steve Paradis
Originally from Rhode Island, Steven was a Music Education major at Rhode Island College, with his principal instrument being trombone. He taught privately for 23 years and played with several bands, including Roomful of Blues and The Shawn Booker Blues Band.
Throughout his playing career, he has had the opportunity to play alongside Stevie Ray Vaughan, Eric Clapton, Neil Young and Dave Grohl, to name a few. He brings a unique rhythm / vocal style to his shows, performing many "unfamiliar familiar" songs.
Visit Website
---
Sundogs
Mike and Anne Luther formed the Sundogs Acoustic Duet 5 years ago. Both Mike and Anne have been in numerous musical projects in the Sarasota/Tampa Bay Area.
In fact, they met while playing in a band together.  They play a variety of music from blues and rock to a little bit of country music. 
Visit Website
---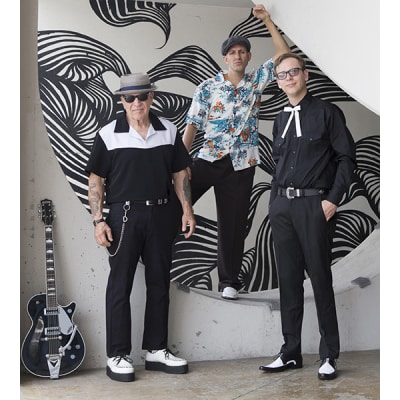 The Divebombers
For over twenty years NY Blues Hall of Fame member George Worthmore was a star in the New York City music scene. Known for his quick wit and musical dexterity, George has played with many elite blues, folk and rock artists such as; Kinky Friedman, Bo Diddley, Ben E. King, Lou Christy, Screamin' Jay Hawkins, and The Platters. George has also been "the other guy" with Jorma Kaukonen and Jack Cassidy in Hot Tuna.

A consummate entertainer when performing with his own band, The Divebombers, he was joined on stage by such stars as Billy Idol, Chris Spedding. Show band leader Paul Schaffer. Guitar monster Rick Derringer was a frequent guest . Derringer also produced some of George's early recordings.

More than the usual singer/guitarist, a George Worthmore show is interlaced with humorous comments and amusing anecdotes about the songs, his life and his music.

The Divebombers play the music of George Jones, Johnny Cash, Jerry Reed, Merle Travis, Chet Atkins, and Non-Fat Elvis, with instrumental virtuosity and an irresistible sense of fun.
www.divebombers.band
Visit Website
---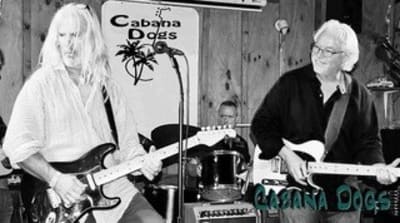 Cabana Dogs
Cabana Dogs formed by Rich McGuire and Jimi C, is a party band with a trop rock vibe and a rock n roll soul. Out of Sarasota Florida, this band keeps people on their feet and singing along. Rich (Schooner) McGuire is a trop rock favorite and Jimi C is a rock/country veteran. Together they have written and performed some of the hottest music around. A must see for anyone looking for a simply fun show
Past performance dates include: September 13
Visit Website
---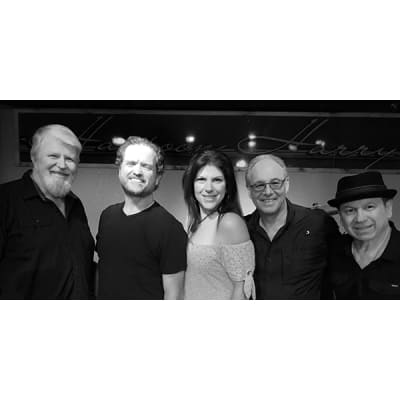 Lisa Ridings Band
The Lisa Ridings Band performs a wide variety of energetic songs delivering an explosive night of music. Lisa's powerful soulful voice and stage presence captivates the audience and backed by her experienced and remarkable band, they keep the crowd dancing all night long. The Lisa Ridings Band's passion and excitement thrills the audience and keeps them coming back for more!
Past performance dates include: August 23
Visit Website
---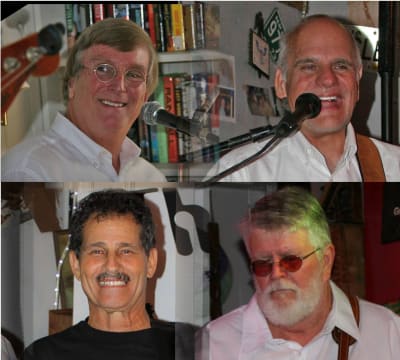 The Missing Links
The Missing Links originally formed in Sarasota in the mid-60s and played numerous venues from Fort Myers to Tampa. The group disbanded in 1969. In 2008 three original members reconstituted the band to play for the Riverview High School Class of '68 reunion.
The response was so overwhelming that they decided stay together and keep performing the great pop hits of the Sixties for a new generation of fans and baby boomers who still love to hear the classic songs of that era. The four-member band includes three strong lead vocalists, bass & drums; electric, acoustic & 12-string guitars; and keyboards.
The band specializes in pop music from 1963-1969 with a strong emphasis on vocal harmony. You will be carried away by memories of the (Endless) Summer of Love. Even if you did not grow up in this magical era, you will instantly recognize every tune, and The Missing Links will have you singing and dancing along with songs from the British Invasion to Motown to the California sounds of the Beach Boys and the Byrds.
Wear your love beads and headband!
Past performance dates included: June 7, June 21 and August 16
Visit Website
---
Almost Alice
Almost Alice is an acoustic Duo with a large sound from Pinellas county, Florida and play live shows up and down the Gulf Coast at many different Venues.
Past performance dates include: July 19
Visit Website
---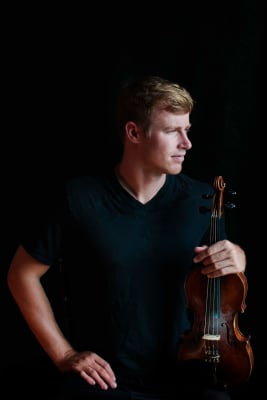 Cal Morris
Cal Morris is a classically trained violinist and musician who splits his time between both coasts, and his childhood home, Oklahoma. 
His music displays a deep love of symphony orchestra and cinematic soundtracks, mixed with modern millennial and current music. Cal taught himself how to play the piano with his twin brother at the age of six and immediately fell in love with the magic of music. At age thirteen they decided to pursue violin and a few months later Dr. Hong Zhu from the University of Central Oklahoma heard them play. He wanted to take them on as classical students, and they wanted to learn as much as they could. Five years later they were offered full-ride music scholarships to the university--which they declined in order to start a long-time family business venture.
Nearly a decade later the love for music and happiness while playing hasn't waned, and has become the focus of his current career. After nine years investing in the family business, Cal returned to music and performing and has never looked back!  
Cal is happily married and the proud father of a five year old son and two year old daughter. The family lives in Tarpon Springs and enjoys making time to be together and enjoy all Florida has to offer.
Past Performance Dates include: October 18
Visit Website
---
PARTICIPATING RETAILERS/LOCAL PARTNERS

 
---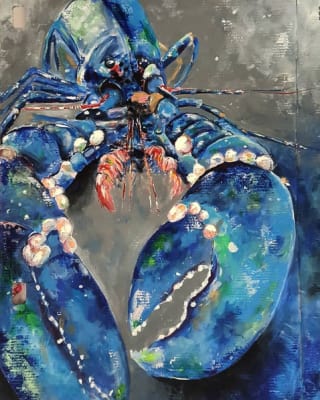 Local Artist Drew DeVine Live Paint
On Monday and Thursday evenings from 5-8pm along side our Unplugged Music Series enjoy local artist Drew DeVine quick painting in the restaurant courtyard
Visit Website
---
---
Dine al fresco in the courtyard during the Unplugged Music Series! With the addition of our new bistro table sets and outdoor living room furniture we invite all of our guest to dine in the courtyard with these great dining deals being offered by our restaurants.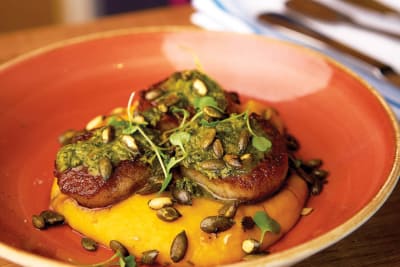 Bravo Coastal Kitchen and Bar
Enjoy the Unplugged Music Series from the Bravo patio and enjoy dining specials! Or if you want to sit closer to the band, speak with any Bravo staff about dining in the courtyard or to-go options
Visit Website
---