VisArts Walk
A ROTATING ART EXHIBIT
ABOUT VISARTS WALK
Westfield Montgomery has partnered with VisArts to bring exhibitions to guests and art lovers on a quarterly basis. 
Launching this November, three regional artists will have their works of art featured on vacant store fronts throughout the mall. 
VisArts is a 501 (c)(3) independent, non-profit organization. Their mission is to transform individuals and communities through the visual arts. Their vision is a vibrant, diverse community enriched and connected by the visual arts.
Featured Artists | February 2020 - April 2020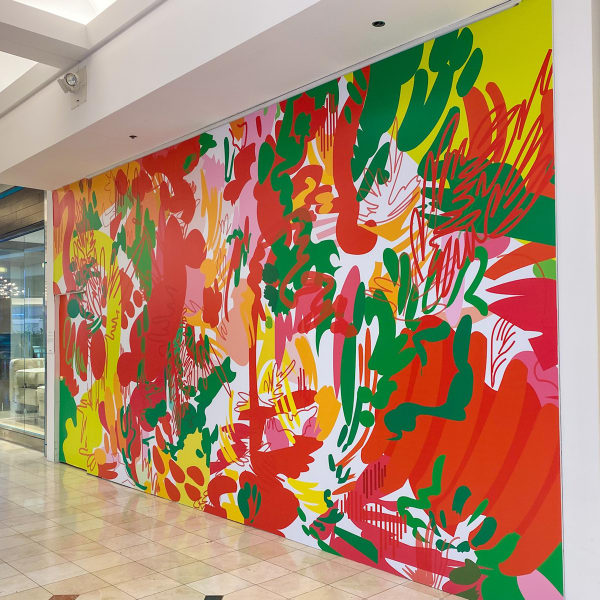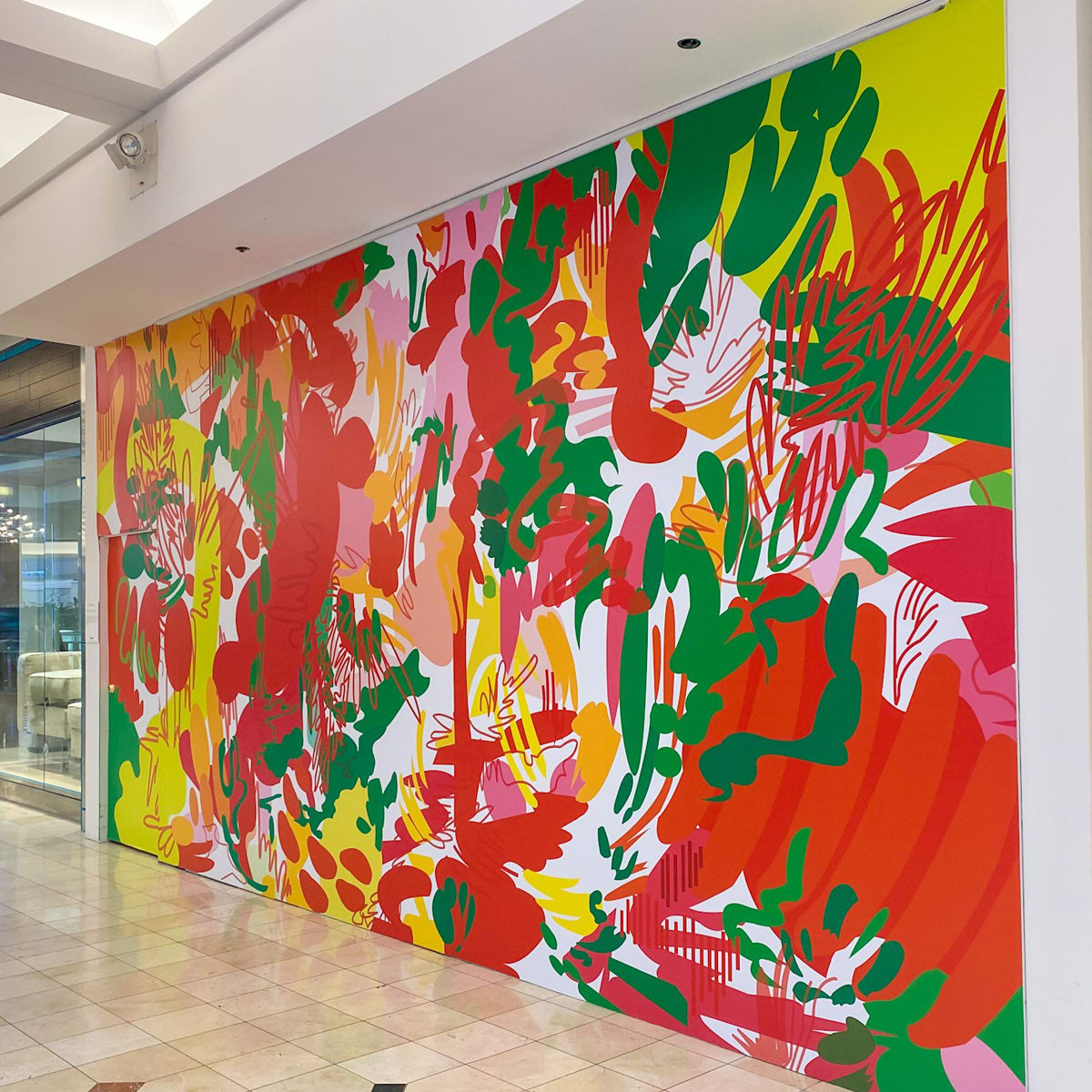 Digital Remembrance
Digital Remembrance is an exploration of translating music into visuals in a flat, digital space. This piece is based on a gouache painting called Remember. The painting process involved recalling the memory of a synesthetic experience while listening to the same music which caused that experience. This piece is an ode to memory's transformative quality in times of reflection as we welcome in the New Year.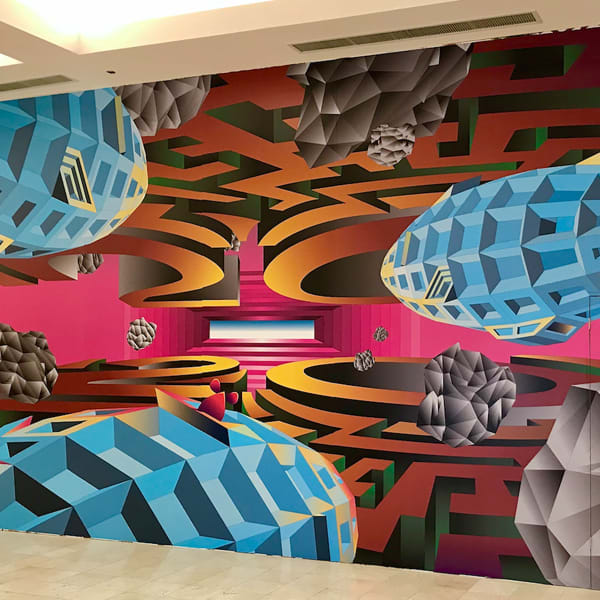 2020
2020 explores a futuristic, symbolic and imaginary virtual dimension in celebration of the Lunar New Year 2020 (year of the rat). Combining traditional eastern new year colors (gold and red) with surreal geometric and architectural constructions within a maze-like space, this image hints at the riddled paths of existence, the unknowns of the universe, and time.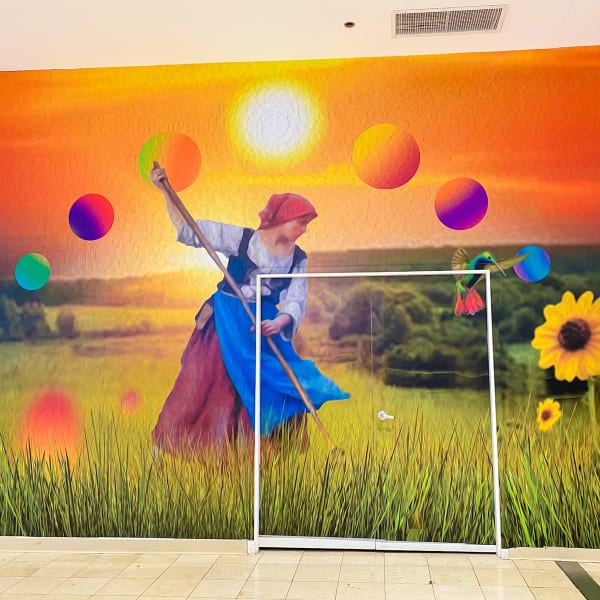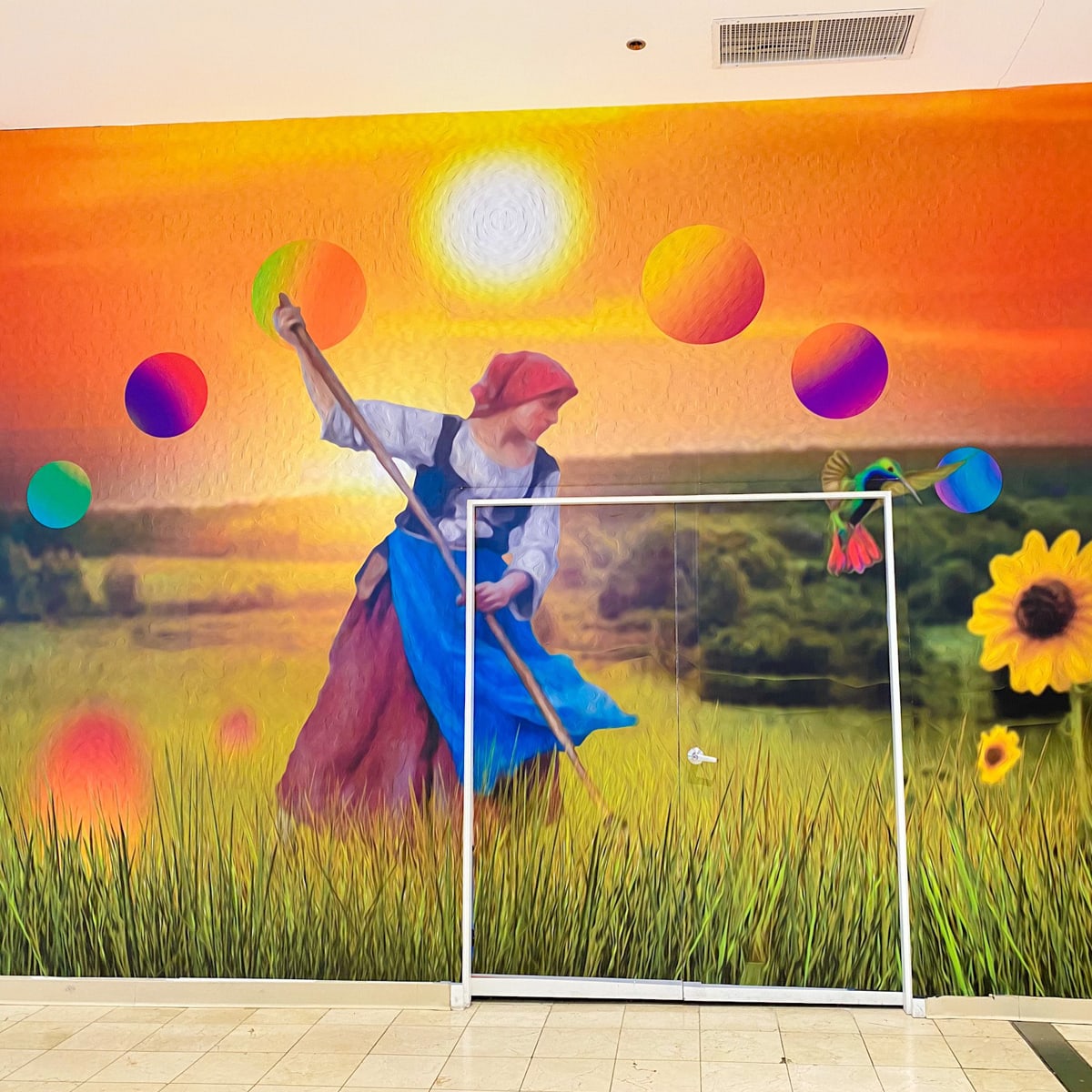 At Dawn
At Dawn is a visual hymn disguised as a mystery. A hymn to the Sun above. But why are there seven suns in an arc and some of them oddly colored? It is also a hymn to the Earth below, to the natural world. But why are the hummingbird and flower so big? And what are those red-orange glows in the grass? At Dawn is a hymn to living, working, and being in the world. Life certainly has its ups and downs, but in the picture the young woman is content to be just where she is right now, doing what she's doing.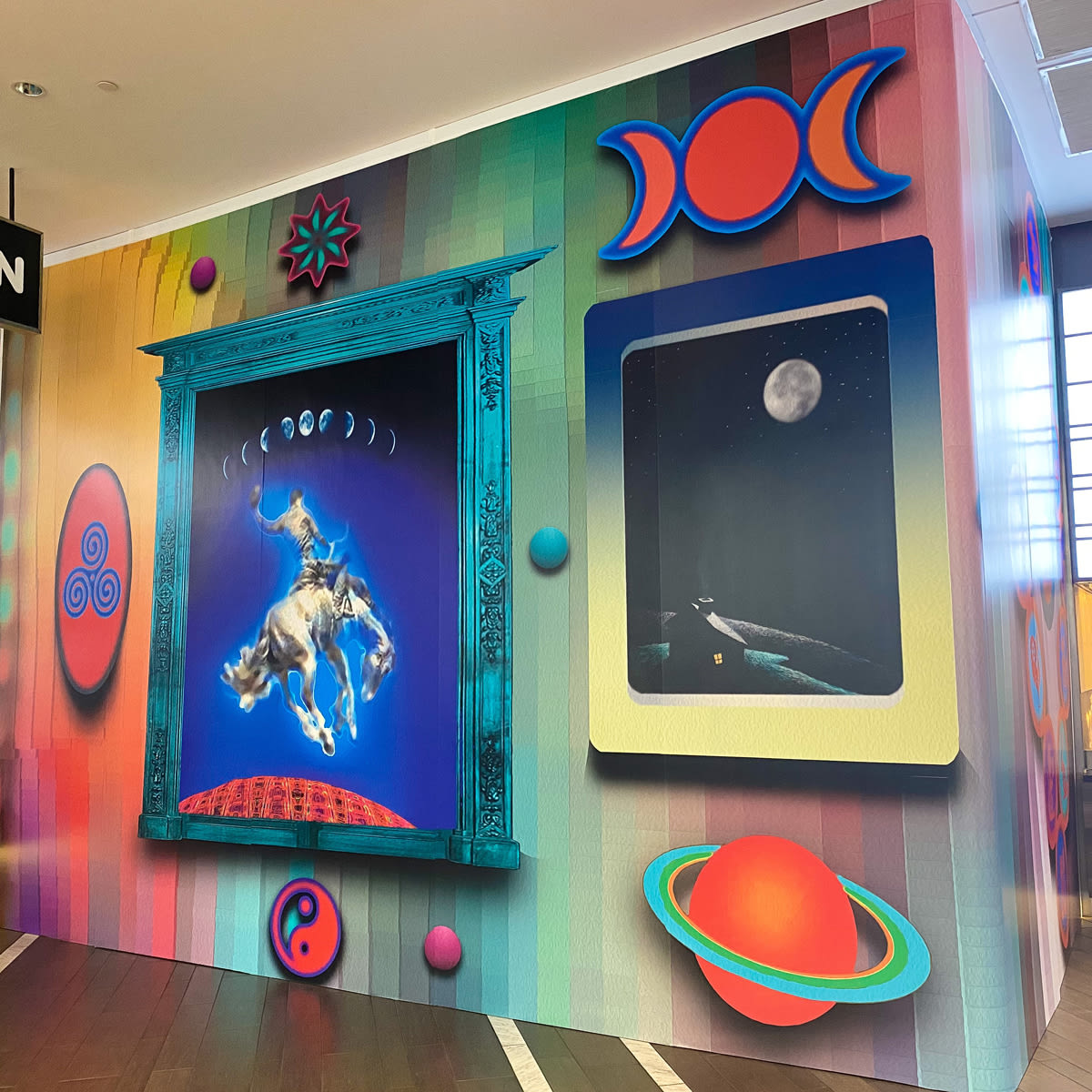 At Night
In many cultures around the world a celebration of the first new moon in traditional lunar calendars is a very important event. At Night was created in honor of the new lunar year that has recently begun.
In At Night there are many moons pictured, and to accompany all these moons there are ancient and more modern lunar symbols, orbs (celestial or not) and the twelve Chinese zodiac animals. 
Kim Sandara
Kim Sandara is a queer, Lao and Vietnamese artist. Her work has been shown locally in various galleries in the DMV and ranges from illustration, animation, drawing and painting. She is interested in storytelling, memory, psychology and empathy. 
More About Kim
Hsin-Hsi Chen
A visual artist known for her exquisite, illusionary pencil drawings on unique complex constructed 3D forms of paper and wood. Her recent work has evolved beyond 3D drawings to include a variety of scales and media - 2/3D work, large-scale installation, and collaborations using 3D modeling/printing and interactive digital projection. Chen assembles new work that considers the space as a site where light, shadow, space, drawing, and discovery merge. 
More About Hsin Hsin
Richard Dana
Richard Dana, a self-taught artist, paints, draws and creates digital art. He has exhibited extensively in the United States and internationally in museums, biennials, galleries, and alternative spaces. In a former life he was a Soviet Affairs expert.
More About Richard