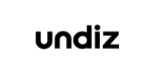 Undiz
Open today
From 9:30 AM to 10:00 PM

933 60 98 67
Undiz, Etam's wild little sister, was founded in 2007. The brand is revolutionizing the institutional lingerie world of women - and men! - with eye-catching lingerie coupled with daring details, trendy homewear and offbeat prints that are instantly recognizable.
Undeniably the master of fun lingerie, Undiz makes fashion lovers fall in love with its increasingly conscious collections. Each piece can be worn on any occasion : a night out or a chilling day at home by yourself... or not.
We love Undiz for its playfull colors, its sexy details and soft materials, without forgetting its sense of humor. We also adore its social and environmental commitment (60% of the collections are now eco-friendly), its exclusive collabs with our favorite pop culture's icons (Aya Nakamura, Disney, Harry Potter...). Finally we feel seen by its inclusive vision, undiz collections are made for all bodies, all styles and all budgets!
Opening Hours
Monday

· From 9:30 AM to 10:00 PM


Tuesday

· From 9:30 AM to 10:00 PM


Wednesday

· From 9:30 AM to 10:00 PM


Thursday

· From 9:30 AM to 10:00 PM


Friday

· From 9:30 AM to 10:00 PM


Saturday

· From 9:30 AM to 10:00 PM


Sunday

Closed