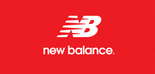 New Balance
Closed today

0208-45199009
Authentic urban wear stands for style security and a modern look take up the largest share of the collection. The style is defined through its looks, which are leisure, sporty, natural and authentic. Contemporary urban style means fashion with a clear, explicit statement. The looks are self-assured, stylish, elegant, fashionable, contemporary-modern, less colorful and consist of selected material and a high degree of quality. College sports offers causal wear with sporty elements. The style characterizes itself through sportiness, refined washes as well as details in a college style, it's fresh and full of color, relaxed, comfortable and embodies the campus look. All three lifestyle worlds are not isolated from each other but are to be understood as part of the holistic and combinable collection concept .
Opening Hours
Monday

Closed

Tuesday

· From 10:00 AM to 8:00 PM


Wednesday

· From 10:00 AM to 8:00 PM


Thursday

· From 10:00 AM to 8:00 PM


Friday

· From 10:00 AM to 8:00 PM


Saturday

· From 10:00 AM to 8:00 PM


Sunday

Closed
See all offers
*Offers are subject to availability. Offres can not be redeemed in cash. Only one offer per person and visit is allowed. Offers can not be used in combination with other offers and vouchers. Offers ar not valid on purchase of gift cards or other prepaid payment products.
---