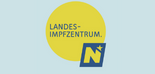 Vaccination Street
Closed today

Corona vaccination possible without registration.
In cooperation with the province of Lower Austria and Notruf NÖ, the center operates a vaccination line. On a total of 4 vaccination lines, vaccinations are given on Wednesday and Friday from 14:00 to 19:00. Both without and with registration, everyone has the opportunity to be immunized against Covid-19 before or after their visit to the Center. These are both initial vaccinations and booster vaccinations.
Opening Hours
Monday

Closed

Tuesday

Closed

Wednesday

· From 2:00 PM to 7:00 PM


Thursday

Closed

Friday

· From 2:00 PM to 7:00 PM


Saturday

Closed

Sunday

Closed
Vaccination Street
COVID VACCINATION: NEW VACCINATION STREET IN THE WESTFIELD SHOPPING CITY SOUTH OFFICE CENTRE.
Discover