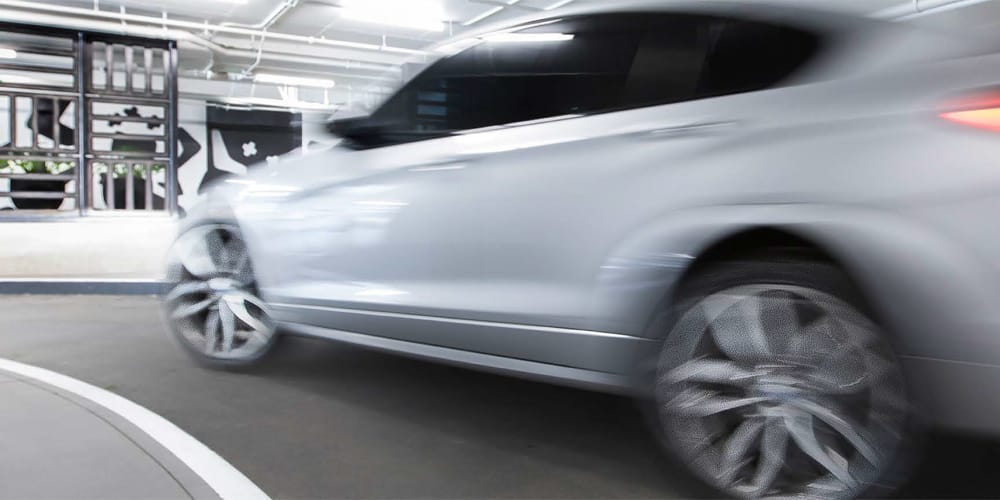 Parking
Self-Parking Rates
1st hour: COMPLIMENTARY
Hours 1-1.5: $3
Hours 1.5-5: $1 every 30 minutes
Maximum Rate

Monday - Friday: 5+ Hours - $30.00
Saturday & Sunday: 8+ hours - $30.00
Lost ticket rate is daily maximum. No refunds.
Smart Parking
Sign up today for ticketless entry and exits—no need to stop and pay. Sign up for free via the Westfield App for iOS and Android and enjoy automatic entry and exits through the gates. Also, skip the wait at pay stations, and eliminate stress of losing your ticket and paying the maximum. Smart Parking is only available for vehicles with license plates.
In addition to Smart Parking technology, Westfield Century City has enhanced the garages and parking areas, with over 5000 spots now open. Visit our new garage on the corner of Avenue of the Stars and Santa Monica Boulevard for easier access to Eataly, Equinox, Macy's, and the Atrium.
Valet-Parking
Want the best route to our retailers and while taking advantage of our premium valet service? Be sure to park at one of the below valet locations for quick and easy access to the center:
Santa Monica Boulevard (Level P1): Javier's, Toscanova, RockSugar Southeast Asian Kitchen, Petros, The Container Store, Saint Marc, California Pizza Kitchen
Westfield Drive (Level P1): Macy's, Eataly, Del Frisco's Double Eagle Steakhouse, Dreamscape
Century Park West (Level P1): Gelson's, AMC Theatres, Dining Terrace, Meizhou Dongpo, Tocaya Organica, The Atrium
Avenue of the Stars (Level 3): Eataly, Equinox, Macy's, Hello Darling Salon, Gloveworx
Valet Rates
0-1 Hours: $12.00
Every 30 mins thereafter: $2.00
6+ Hours: $30.00
GELSON'S VALET VALIDATION
0-3 Hours: Free with minimum purchase of $25.00
Minimum charge after 3 Hours: $12.00
Every 30 mins thereafter: $2.00
5+ Hours: $30.00
All of the above rates include a 10% City of Los Angeles parking tax. For more information, please call the parking office at 310.553.6123.
chat with concierge