#ARTSOCIETYBROWARD
A "local" art hub where ARTrepreneurs are celebrated!
Partnering with ArtServe, Inc., Westfield Broward has created a 3-month rotating art gallery called "The Art Society at Westfield Broward" dedicated to exhibiting and selling the work of local artists commission-free! The Art Society at Westfield Broward serves one of the most diverse populations in Broward County, where a multitude of cultures converge, creating an energetic atmosphere and a solid sense of community. With its new upgrades, merchandise mix, amenities, theater, and sit-down restaurants the NEW Westfield Broward is creating a venue where all your senses can be fully engaged.
Visit our Art Society walls from Monday-Saturday 10 AM- 9 PM & Sunday 10-6 PM (located in the dining court near Footlocker).  
GET FEATURED: If you're an artist and would like to be featured in our next Art Society series, contact ArtServe, Inc. at SophieB@ArtServe.org

---
POP OF COLOR SERIES 
Enjoy the Westfield Broward Collection celebrating the Spring season through the colorful and playful compositions of Pop-Artist Arianna Tascione. All artwork on display is available for purchase, and sales support the individual artists and local cultural community.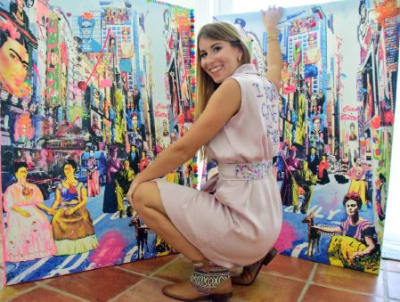 "...art helps me rediscover myself better. In my art, I see myself, almost like staring into a mirror"

Arianna Tascione, known as PositivityAry, is an emerging Italian Pop artist, fashion designer, and architect.  She discovered her love for visual arts during a class project in grad school where she was required to create her own vitrual world through art. In July 2016, she moved from Italy to the United States to pursue her dream in creating art.  
---
Examples of Arianna's Work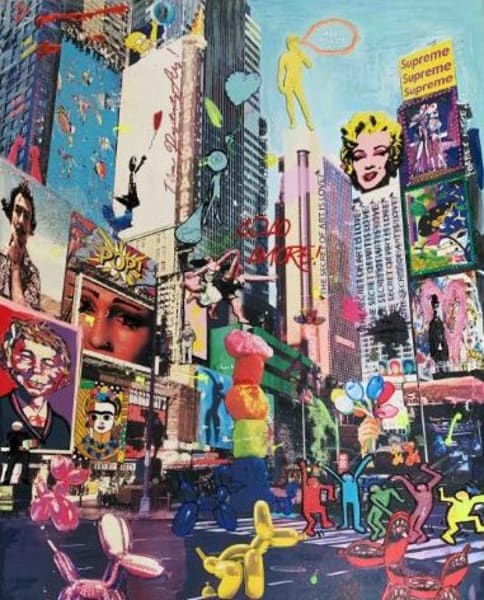 ---