#ARTSOCIETYBROWARD
A "local" art hub where ARTrepreneurs are celebrated!
Partnering with ArtServe, Inc., Westfield Broward has created a 3-month rotating art gallery called "The Art Society at Westfield Broward" dedicated to exhibiting and selling the work of local artists commission-free! The Art Society at Westfield Broward serves one of the most diverse populations in Broward County, where a multitude of cultures converge, creating an energetic atmosphere and a solid sense of community. With its new upgrades, merchandise mix, amenities, theater, and sit-down restaurants the NEW Westfield Broward is creating a venue where all your senses can be fully engaged.
Visit our Art Society walls from Monday-Saturday 10 AM- 9 PM & Sunday 10-6 PM (located in the dining court near Footlocker).  
GET FEATURED: If you're an artist and would like to be featured in our next Art Society series, contact ArtServe, Inc. at SophieB@ArtServe.org

---
Black History Month Series
Enjoy the Westfield Broward Collection celebrating the spirit of black history month and the inspiring dreams of Martin Luther King as interpreted by two of South Florida's top artistic talents. All artwork on display is available for purchase, and sales support the individual artists and local cultural community.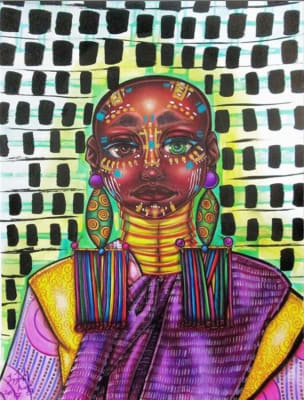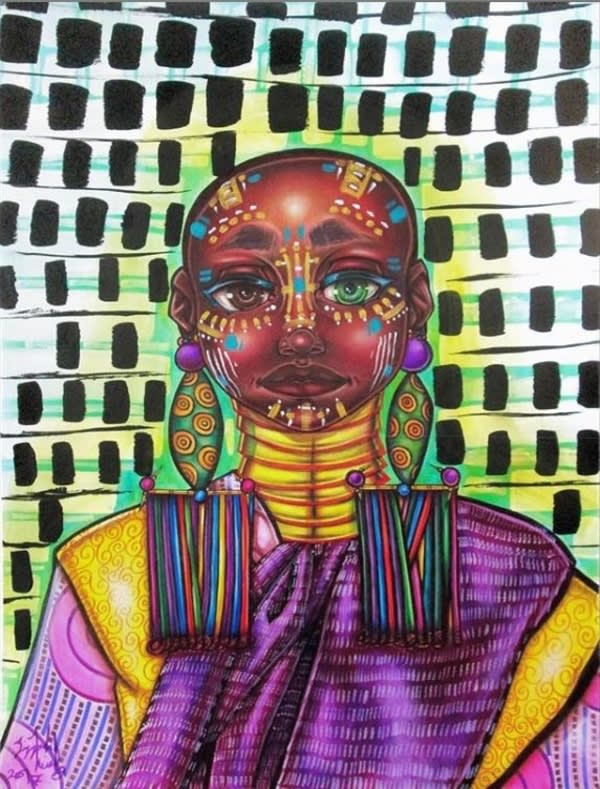 Zipporah Michel | @Tzipora.art.gallery
Zipporah Michel is a Haitian-American artist whose story-building and created characters is the core of her passion for producing art, especially within an inspired setting.  Zipporah artwork's expressions are countered with the vivid and bright use of colors and patterns distinguished in either the clothing or the background.  Rather than using a plain background, Zipporah depicts her figures with a vivid aura in order to create more creative elbow room for imagination.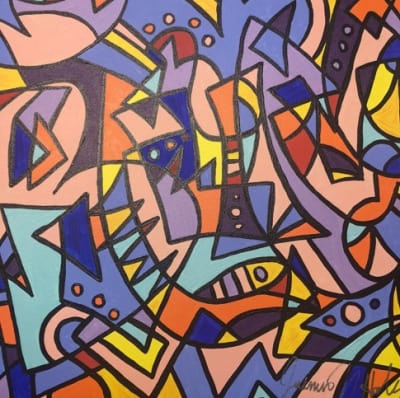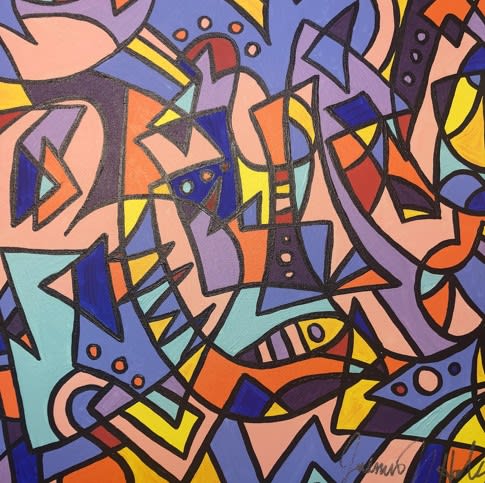 Jasmine Holmes| ColorMeVivid.com | @_colormevivid_
Jasmine Holmes is an emerging abstract artist who creates vibrant paintings and designs of hidden, abstracted words and figures, which have been inspired by her love of God, travel, learning, and all things vibrant and genuine. Jasmine's process of unpacking life's highs and lows helps her create her vivid, abstract works of art.
---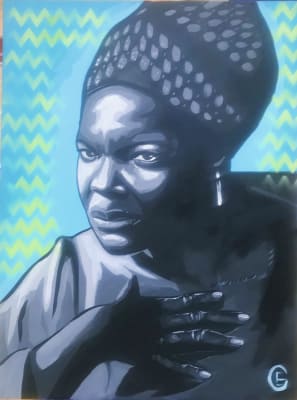 Live Art | Emmanuel Gonzales
In honor of Black History month, artists will be conducting live paintings of Black Historical Figures with a modern twist on selected Saturdays during February.