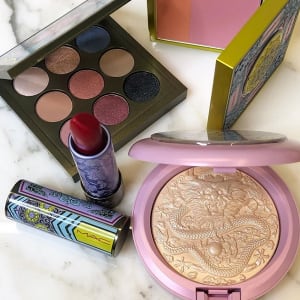 Macy's
MAC's Lunar New Year 2020 Collection at Westfield Wheaton
–
Festive red and gold takes center stage ready to celebrate January 25!! Find Lipsticks, Lipglasses, Eye Shadow and Powder Blush shades reimagined into limited-edition prismatic packaging in a collection called Lunar Illusions at MAC Cosmetics (Located Upper Level Macy's)
Some Must-Haves:
$20 Cockney Lipstick - A sheer yellow-red with multidimensional pearl.
$20 Marrakesh Lipstick - An intense orange-brown.
$20 Ruby Roo Lipstick - A vivid blue-red.
$33 Now & Then - A 9-shade eyeshadow palette with lustre, veluxe pearl and matte finishes.
$37 Skinfinish in double Gleam - A beige liquid-powder highlighter that breaks silver.