Unplugged is currently posponed. In the meantime, we are open for business, and as always, are here for the entire community we serve.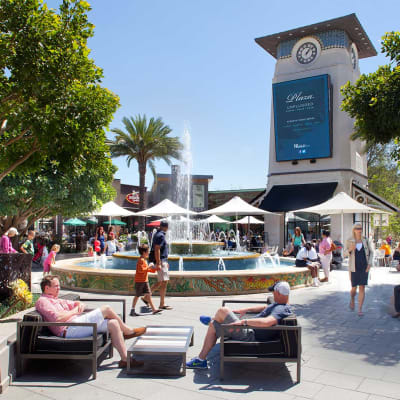 PLAZA UNPLUGGED
Considered 'The Heart' of UTC, Palm Plaza is home to the beautiful UTC Palm Plaza Fountain and iconic Clock Tower. Whether you're lounging next to the fire pits or dining outside on the patio, you and your family can enjoy a day under the palm trees while listening to live entertainment and visiting surrounding shops & eateries such as Godiva, Bonobos, Starbucks, Queenstown Bistro, Nespresso and more.
Thursday, Friday and Saturday 12 PM- 2 PM
UNPLUGGED AT THE POINTE
Located along La Jolla Village Drive and behind La Colombe, The Pointe offers a sophisticated getaway where you can dine under olive trees, listen to live entertainment and unwind in wicker chairs next to the Koi Pond. Enjoy dining options such as The Winery Restaurant & Wine Bar, True Food Kitchen and Sweetfin or discover an experience unlike any other at Raised by Wolves, a cocktail-focused boutique with an exquisitely designed hidden bar.
Thursday, Friday and Saturday 12 PM- 2 PM
---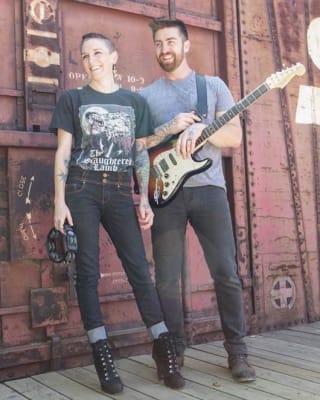 3/26 | 12 PM- 2 PM King Taylor Project in Palm Plaza
Sandi King and Joshua Taylor formed King Taylor Project in 2016 in San Diego, California. Conceived as a flexible platform based on their shared love of soul, blues, and jazz music, KTP features a roster of energetic improvisational musicians supporting soulful vocal performances. Since their launch in February of 2016, KTP has appeared for more than 140 performances in formats ranging from duo/trio to 8-piece band, in settings including bar/restaurant gigs, private parties and weddings, local fairs and festivals, and local radio and television appearances. They completed their first two tours in 2016 and just returned from their 2018 tour, which included the band's first full national trek.. Sandi and Josh have begun writing new material, and they are proud to share the stage with a wonderful group of collaborators whose contributions will extend to the studio for the first KTP album.
VISIT WEBSITE
3/26 | 12 PM- 2 PM Sam & Lauren at The Pointe
Music has the power to transport us to another time and place - Lauren Leigh loves to harness that power with a broad audience of fellow music lovers and passionate musicians alike. Since a young age, Lauren has found great joy and satisfaction in making music and sharing it with friends and the public. She finds musical expression across many genres, and has played with many of the finest musicians in San Diego. She can be found singing the Laurel Canyon singer-songwriter music of the 1970s with Mud Slide Slim, soul/R&B with her band the Low Keys, and vintage country with Wild Heart. Lauren and Sam have been evolving their sound since 2014, finding musical expression in rock, R&B, blues, and traditional country. Lauren's deeply soulful and potent voice blended with Sam's eclectic guitar style have earned them a reputation as a unique and talented pair.
VISIT WEBSITE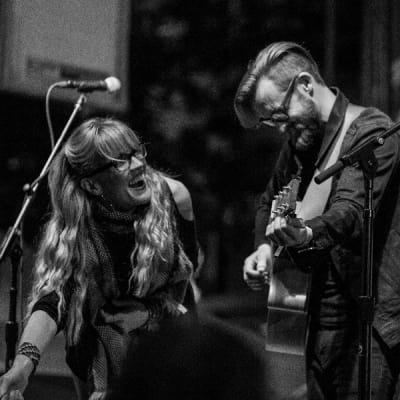 3/27 | 12 PM- 2 PM The Heart in Palm Plaza
The Heart is an uplifting and heart moving Acoustic Duo. Their Genre extends from high energy, feel good Top 40, Classic to Modern Rock, Country, Indie, Reggae and Folk. They've been categorized with bands such as: Ed Sheeran, Mumford & Sons, The Lumineers & Imagine Dragons. They'll keep you smiling, dancing & singing along to their heart moving song renditions.The Duo consists of Dale Peters who sings Lead Vocals, plays acoustic Guitar using various effect pedals and loops, simulating electric guitar, bass guitar, synthesizer & looped percussion; while simultaneously playing organic percussion through an electronic Kick Drum.... thus simulating the sound of a full band. Dale is accompanied by Cindy Peters on Lead Vocals as well as harmonies and percussion, who also doubles as our Sound Engineer.
VISIT WEBSITE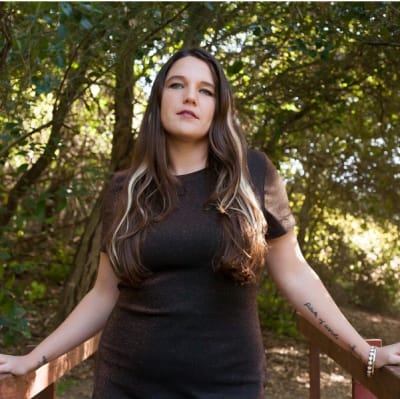 3/27 | 12 PM- 2 PM Lindsey White at The Pointe
With influences ranging from Bob Dylan to Ani Difranco, Lindsay White's songwriting has earned recognition from Telluride Bluegrass Festival, Kerrville Folk Festival, and American Songwriter Magazine. In 2017 White released Lights Out, an album chronicling the experience of losing her estranged mother to brain cancer. The record premiered exclusively on PopMatters.com and debuted #2 on the iTunes Singer-Songwriter charts. Lights Out was also selected as the #1 Album of the Year by Global Texan Chronicles and earned her the 2018 San Diego Music Award for Best Singer-Songwriter. Last September, White was named one of "15 Lesbian/Bi/Queer Musical Artists You Need to Know" by AfterEllen.com. Lindsay has opened for notable acts such as The Lone Bellow, David Crosby, Steve Poltz, Susanna Hoffs (The Bangles), Raining Jane ft. Jason Mraz, and more. A completely independent artist, White relies on support from Lindsay's Corner, an exclusive community of dedicated fans who help make all of these achievements possible.
VISIT WEBSITE
3/28 | 12 PM- 2 PM Nathan and Jessie in Palm Plaza
When the stars align and musicians, Nathan Rivera and Jessie Andra Smith are in the same place at the same time, the duo is a sight to be seen and heard. Their musical style is a fusion of gypsy jazz and folk, and blues music all played on National Reso-Phonic guitars. Throw in an accordion and some harmonica and this duo creates a unique musical experience. Nathan's eclectic accordion and virtuoso guitar improvisation along with Jessie's jazzy sweet vocals and rhythm guitar make for a unique style of gypsy blues/folk music that tell their stories of like, love and travel
VISIT WEBSITE
chat with concierge