Meet Fresh
Now Open!
Meet Fresh prides itself using fresh, natural, and healthy ingredients to create soft taro and delicate herbal jelly desserts. Using selected ingredients and traditional processes, they are commited to serving customers the best tasting desserts.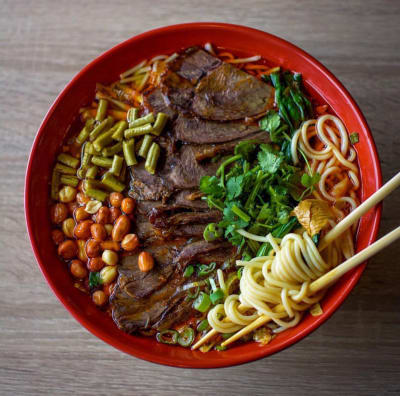 Qin West Noodle
Now Open!
Qin West Noodle is a fast casual noodle house that focuses on providing unique and tasteful noodle dishes from China. Qin West Noodle is located on Level 2 on The Promenade across from Coach!

Lady M Cafe
Now Open!
Known for our Signature Mille-Crepes Cake, Lady M® has been considered as one of the finest and most celebrated patisseries in New York City. Lady M® prides itself in creating the freshest and finest cakes, the most exquisite and high quality confections that are handmade by our dedicated pastry chefs with the finest ingredients. The new Lady M Cafe along with a patio seating will be open Summer 2018!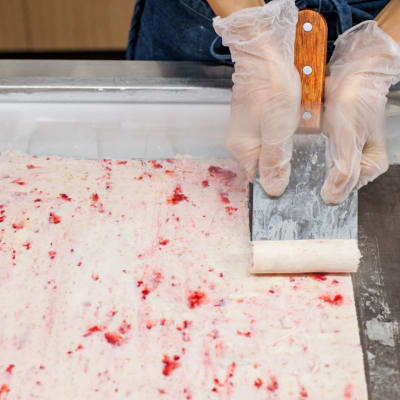 Holy Roly
Now Open!
Holy Roly Ice Cream is the boutique in LA for Organic & Premium roll ice cream. Come and Enjoy our Thai-origin, LA style dessert serving fresh and made-to-order organic ice cream! The icecream itself is primarily of organic milk, cream, and sugar that is free of stabilizers, preservatives, and emulsifiers. Cookies, fresh fruit, tea, and coffee make up the flavor combinations.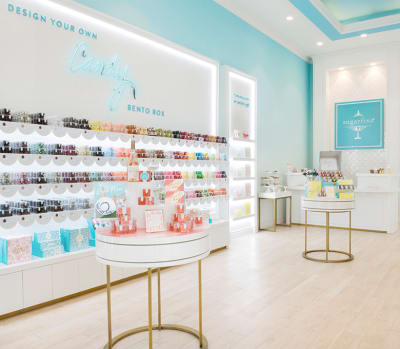 Sugarfina
Now Open!
Sugarfina is a luxury candy boutique featuring over 140 candies from around the world. Candy consultants will be available to help customers design the perfect box based on their taste profile. The temporary pop-up is open on Level 1 in Center Court, but the new permanent store is opening soon on Level 1 between Kiehl's and Lorna Jane! The new Sugarfina Boutique is scheduled to open Summer 2018!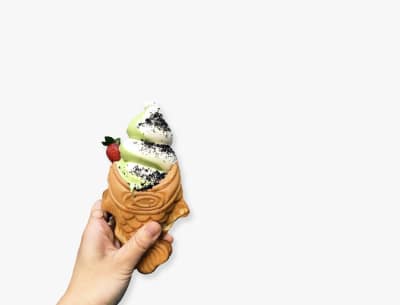 Somi Somi
Now Open!
The Instagrammable sweet treats from Somi Somi have landed at Westfield Santa Anita! Somi Somi offers Korean fish-shaped pastries fill with red bean, custard, or Nutelle and a swirl of soft serve ice cream. The fish waffle cones are fresh to order and the soft serve flavors include milk, matcha, black sesame and ube. 
ALEX AND ANI
Now Open!
ALEX AND ANI creates meaningful, eco-conscious jewelry and accessories to positively empower and connect humanity. We share a passion for the well-being of our planet, our communities, and our individual paths. ALEX AND ANI is DESIGNED TO CONNECT YOU to the things you adore, the causes you support, and the symbols that inspire. Headquartered in Rhode Island, our products are proudly designed and crafted in America and made with love.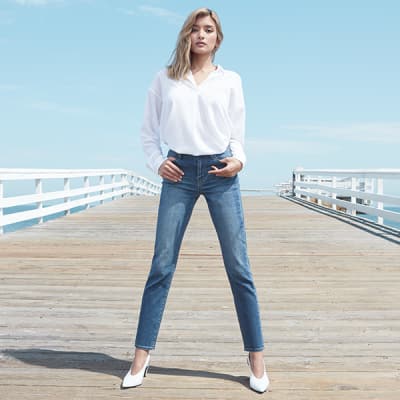 UNIQLO
Now Open!
Uniqlo offers apparel from the Japanese values of simplicity, quality and longevity. Designed to be of the time and for the time, Uniqlo apparel is made with such modern elegance that it becomes the building blocks of each individual's style. A perfect shirt that is always being made more perfect. The simplest design hiding the most thoughtful and modern details. The best in fit and fabric made to be affordable and accessible to all. LifeWear is clothing that is constantly being innovated, bringing more warmth, more lightness, better design, and better comfort to people's lives.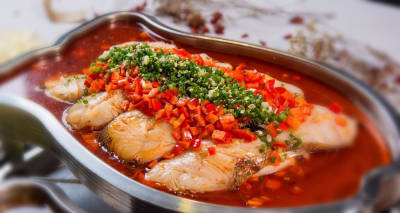 SICHUAN KUNGFU FISH
Now Open!
Kung Fu Fish serves a variety of high-quality baked fish and seafood dishes, complimented by an assortment of main and small dishes from Sichuan province in China. Try one of their specialty boba teas and cocktails!
BIG FISH LITTLE FISH
Now Open!
Big Fish Little Fish brings poke from its humble roots in Hawaii to the California coast. Our chef driven signature bowls say Aloha with every bite and our employees say Aloha with every smile. Whether it's our fresh poke, our fluffy shaved ice or our homemade lemonades, Big Fish Little Fish prepares everything to order and to your liking.