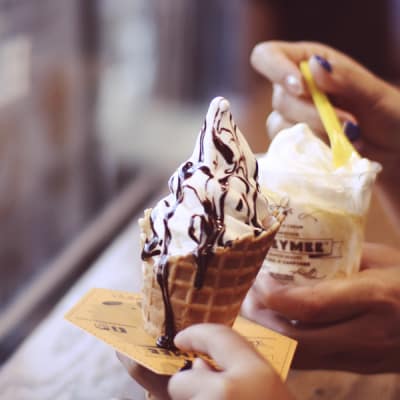 Honeymee
Coming Soon!
At Honeymee, they are passionate and committed to serving soft, creamy ice cream drizzled with quality honey to brighten up your day. Their fresh, California milk is from a family-owned, kosher certified dairy factory and they don't add any artificial colors or flavors to their ice cream. They have dedicated countless hours into testing various ingredients to create the perfect milk ice cream. What you'll get is the authentic taste of good ol' milk and that's what they call True Milk!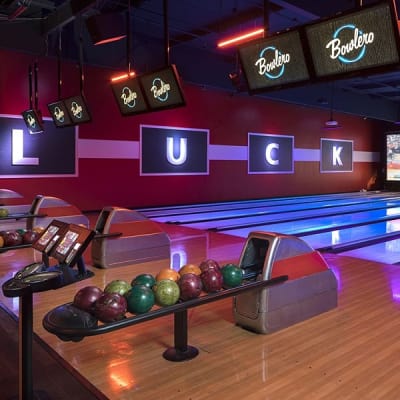 Bowlero
Coming Soon!
Welcome to Bowlero—the newest home for bowling, arcade games, and awe-inspiring eats. Grab a lane, order a drink, and trounce your friends in billiards (or beer pong…). Or plan an A-list party on our private lanes. Visit us today, join the fun, and discover why everyone is getting ready to go Bowlero.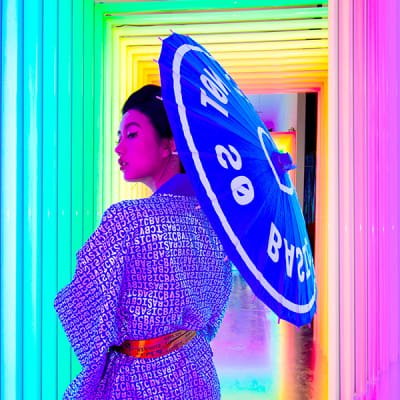 Partywith
Now Open!
Get ready to escape reality at Partywith, an immersive new art experience coming to Los Angeles. Packed with interactive features, social media appeal, and lots of attitudes. Partywith features 15 hypnotic Instagram-ready installations, all designed to expand minds and bring people together through bold art, cool interiors, and a playful sense of wonder.
Visit Partywith on Level 2 on The Promenade by Hai Di Lao.
Meet Fresh
Now Open!
Meet Fresh prides itself using fresh, natural, and healthy ingredients to create soft taro and delicate herbal jelly desserts. Using selected ingredients and traditional processes, they are commited to serving customers the best tasting desserts.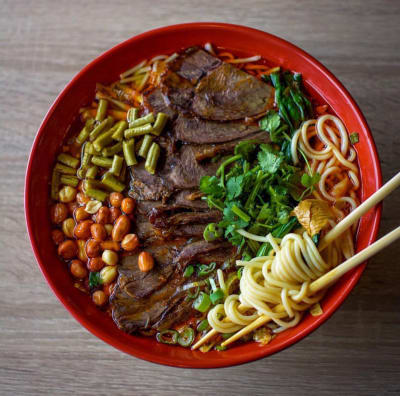 Qin West Noodle
Now Open!
Qin West Noodle is a fast casual noodle house that focuses on providing unique and tasteful noodle dishes from China. Qin West Noodle is located on Level 2 on The Promenade across from Coach!

Lady M Cafe
Now Open!
Known for our Signature Mille-Crepes Cake, Lady M® has been considered as one of the finest and most celebrated patisseries in New York City. Lady M® prides itself in creating the freshest and finest cakes, the most exquisite and high quality confections that are handmade by our dedicated pastry chefs with the finest ingredients. The new Lady M Cafe along with a patio seating will be open Summer 2018!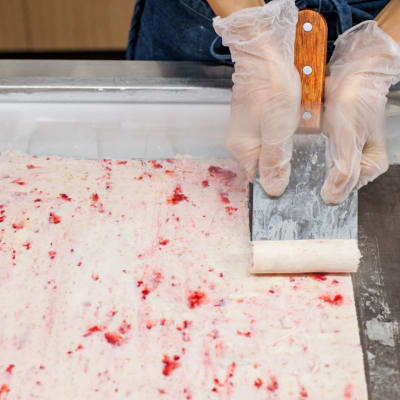 Holy Roly
Now Open!
Holy Roly Ice Cream is the boutique in LA for Organic & Premium roll ice cream. Come and Enjoy our Thai-origin, LA style dessert serving fresh and made-to-order organic ice cream! The icecream itself is primarily of organic milk, cream, and sugar that is free of stabilizers, preservatives, and emulsifiers. Cookies, fresh fruit, tea, and coffee make up the flavor combinations.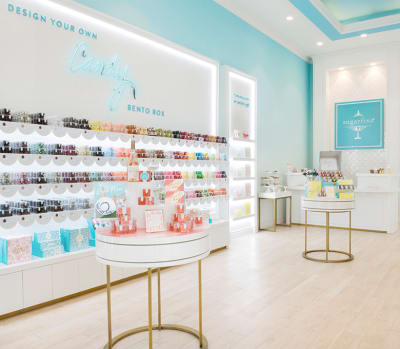 Sugarfina
Now Open!
Sugarfina is a luxury candy boutique featuring over 140 candies from around the world. Candy consultants will be available to help customers design the perfect box based on their taste profile. The temporary pop-up is open on Level 1 in Center Court, but the new permanent store is opening soon on Level 1 between Kiehl's and Lorna Jane! The new Sugarfina Boutique is scheduled to open Summer 2018!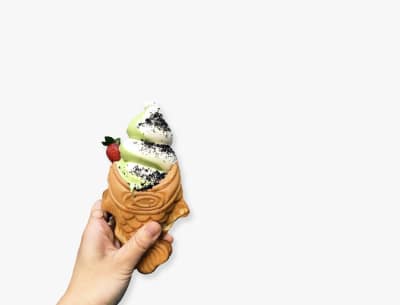 Somi Somi
Now Open!
The Instagrammable sweet treats from Somi Somi have landed at Westfield Santa Anita! Somi Somi offers Korean fish-shaped pastries fill with red bean, custard, or Nutelle and a swirl of soft serve ice cream. The fish waffle cones are fresh to order and the soft serve flavors include milk, matcha, black sesame and ube.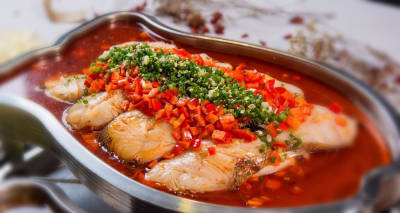 SICHUAN KUNGFU FISH
Now Open!
Kung Fu Fish serves a variety of high-quality baked fish and seafood dishes, complimented by an assortment of main and small dishes from Sichuan province in China. Try one of their specialty boba teas and cocktails!