Lady M Cafe
Now Open!
Known for our Signature Mille-Crepes Cake, Lady M® has been considered as one of the finest and most celebrated patisseries in New York City. Lady M® prides itself in creating the freshest and finest cakes, the most exquisite and high quality confections that are handmade by our dedicated pastry chefs with the finest ingredients. 
Lady M is now open on Level 2 next to Din Tai Fung.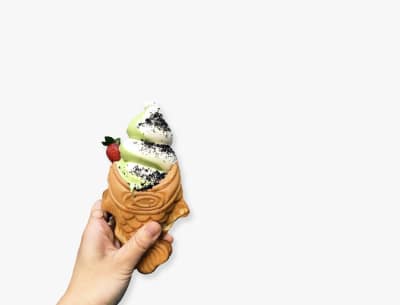 Somi Somi
Now Open!
The Instagrammable sweet treats from Somi Somi have landed at Westfield Santa Anita! Somi Somi offers Korean fish-shaped pastries fill with red bean, custard, or Nutelle and a swirl of soft serve ice cream. The fish waffle cones are fresh to order and the soft serve flavors include milk, matcha, black sesame and ube. 
ALEX AND ANI
Now Open!
ALEX AND ANI creates meaningful, eco-conscious jewelry and accessories to positively empower and connect humanity. We share a passion for the well-being of our planet, our communities, and our individual paths. ALEX AND ANI is DESIGNED TO CONNECT YOU to the things you adore, the causes you support, and the symbols that inspire. Headquartered in Rhode Island, our products are proudly designed and crafted in America and made with love.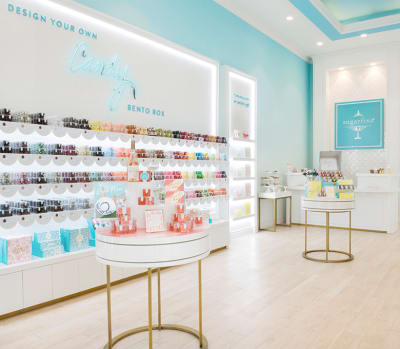 Sugarfina
Now Open!
Sugarfina is a luxury candy boutique featuring over 140 candies from around the world. Candy consultants will be available to help customers design the perfect box based on their taste profile.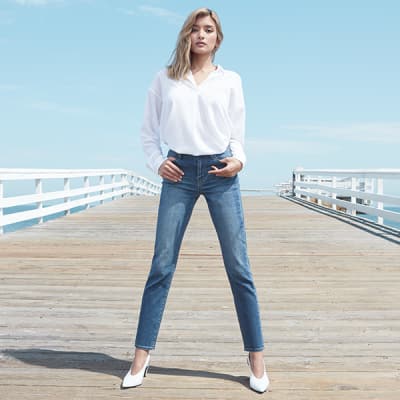 UNIQLO
Now Open!
Uniqlo offers apparel from the Japanese values of simplicity, quality and longevity. Designed to be of the time and for the time, Uniqlo apparel is made with such modern elegance that it becomes the building blocks of each individual's style. A perfect shirt that is always being made more perfect. The simplest design hiding the most thoughtful and modern details. The best in fit and fabric made to be affordable and accessible to all. LifeWear is clothing that is constantly being innovated, bringing more warmth, more lightness, better design, and better comfort to people's lives.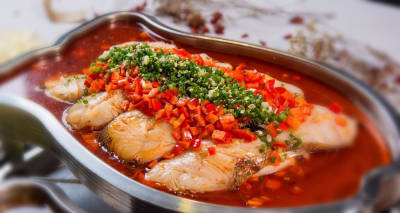 SICHUAN KUNGFU FISH
Now Open!
Kung Fu Fish serves a variety of high-quality baked fish and seafood dishes, complimented by an assortment of main and small dishes from Sichuan province in China. Try one of their specialty boba teas and cocktails!
BIG FISH LITTLE FISH
Now Open!
Big Fish Little Fish brings poke from its humble roots in Hawaii to the California coast. Our chef driven signature bowls say Aloha with every bite and our employees say Aloha with every smile. Whether it's our fresh poke, our fluffy shaved ice or our homemade lemonades, Big Fish Little Fish prepares everything to order and to your liking.
EMC SEAFOOD & RAW BAR
Now Open!
Established in 2013 in Koreatown, EMC Seafood Raw Bar quickly became a popular dining destination for Fresh Seafood. One can enjoy daily fresh Oysters & Uni from the Raw Bar, and also Branzino or daily catches from our kitchen grill. Make sure to try their signature cocktails from their full bar. With 3 locations including Woodland Hills, Koreatown, Irvine, and it's recent opening in the Santa Anita Mall, EMC Seafood is expanding very rapidly through Southern California and very soon Oxnard & San Jose.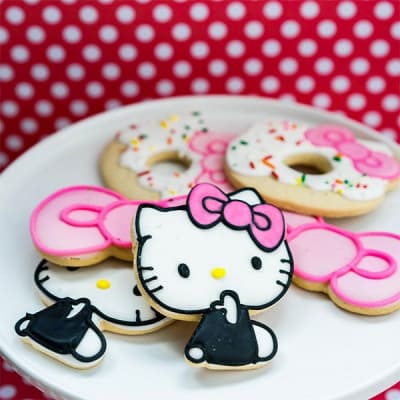 HELLO KITTY CAFE
Now Open!
The Hello Kitty Mini Cafe is now open! Purchase Hello Kitty pastries and drinks made fresh daily including macarons, butter sugar cookies, passion fruit iced tea, and more! The Hello Kitty Mini Cafe is located on Level 1 in Center Court.
THE BACKHOUSE
Now Open!
Introducing the 4th location, The Backhouse is the only restaurant at Westfield mall to serve a traditional Japanese culinary meal. Made with fresh ingredients, the robata style Yakitori is one of LA's most authentic taste that will please any palate. Whether ordering an assorted dish of various fish or indulging in specialty sushi, your experience will never fall short of excellence. 
MONKEY BAR
Now Open!
Japanese Whisky meets fusion Asian-New American in new outdoor restaurant concept that redefines and elevates mall-restaurant food fare!
Chef Johnny Lee, and partners David Tewasart and Allen Wong announced a sophisticated new approach to New-American, fusing Asian-inspired flavors with a craft whisky and beer collection, at Monkey Bar. Monkey Bar brings a fourth concept to Sticky Rice Group's restaurants, proving that the group inspires a multitude of new Asian-Fusion cuisines that showcase various traditional flavors with modern-styled cooking. Sourcing locally brewed beers and spirits, along with carefully selected Japanese imports, Monkey Bar brings a new level of sophistication.
Monkey Bar is located in the new food alley between Nordstrom and Din Tai Fung on Level 2.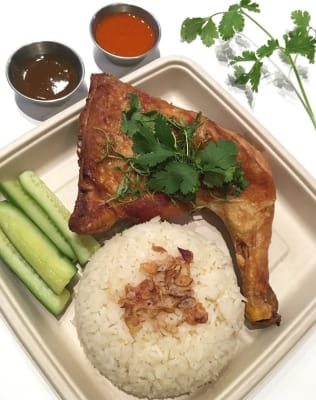 SIDE CHICK
Now Open!
Chef Johnny Lee, known for helping establish Eggslut, Los Angeles, and as the former-head Chef of Sticky Rice, has announced his partnership with Sticky Rice Group in a new fast-casual restaurant concept called Side Chick. Famous for perfecting the Hainan Chicken dish, Chef Johnny Lee presents his visionary finesse in the kitchen to chicken lovers everywhere. The roots of this dish come from Singapore, but Johnny Lee's craft combines Chinese-American heritage with other Asian flavors into the chicken. Diners will also be able to enjoy his takes on other chicken favorites, including fried chicken.
Side Chick is located in the new food alley between Nordstrom and Din Tai Fung on Level 2.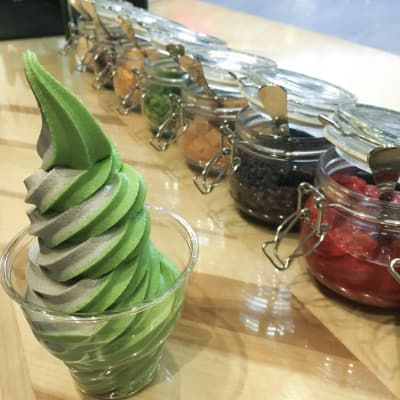 MATCHA MATCHA
Now Open!
Inspired by the beauty and the tradition of Japanese matcha, owner David Tewasart brings beautiful and delicious matcha based desserts to Los Angeles. While matcha is known for its health benefits from drinking the tea, Matcha Matcha showcases matcha's truest forms in desserts and drinks that both subtly and dramatically take on the umami and flavor of freshly ground tencha, the leaves that matcha is ground from.
Matcha Matcah is located in the new food alley between Nordstrom and Din Tai Fung on Level 2.
DIN TAI FUNG
Now Open!
Having originally been founded as a cooking oil retail business in 1958, in 1972 DinTaiFung was reborn as a steamed dumpling and noodle restaurant. Today, DinTaiFung Dumpling House has branches in Japan, United States, South Korea, Signapore, China, Hong Kong, Indonesia, Malaysia, Australia, and Thailand. While continuing to maintain its high popularity in Taiwan, DinTaiFung is now giving people throughout the world the opportunity to experience a classic "taste of Taiwan."
DONGPO
Now Open!
Opening its second California location, Dongpo is quickly expanding from its first opening in Beijing 18 years ago. Dongpo is an upscale Chinese restaurant with an expansive menu that mixes regional Chinese specialties from dan dan noodles to pan-fried pork dumplings to sliced pork ear. Specializing in Sichuan food, Dongpo offers signature dishes that embrace the spicy and garlic flavors of the province. The restaurant also achieved international fame in 2008 by catering food for the Olympic Village and is proud to add the accomplishment to their growing list of special awards.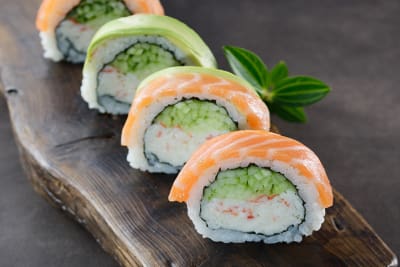 SNOWFOX
Now Open!
Ten years ago, SNOWFOX was among the first restaurateurs to introduce fresh, chef-prepared sushi to Americans in their own neighborhood grocery delis. Now, with the success of their wildly popular grab-n-go cafés in its founder's hometown of Seoul, Korea, SNOWFOX offers high-end retail settings like Westwood the same classic techniques and fanciful creations that created new sushi lovers in hundreds of American neighborhoods. SNOWFOX is the ideal spot to indulge in your love of colorful, delicious, chef-prepared sushi… and introduce it to a friend! Fresh. Beautiful. Just in time.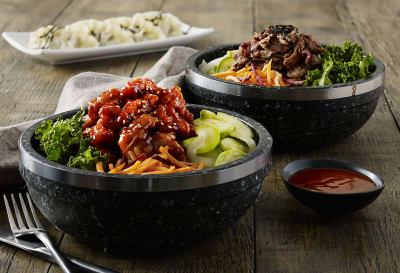 BIBIGO
Now Open!
Bibigo offers a modern twist on the classic Korean dish, bibimbap. Traditionally served on rice, or "bap," Bibigo build each order to the customer's taste: from a variety of grill options to vegetarian, bursting with fresh Korean flavor. Coming February 2017!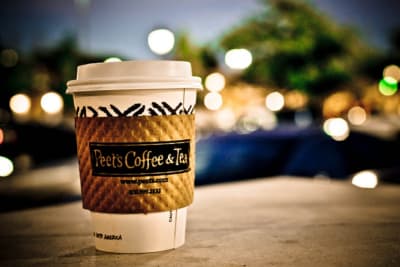 PEET'S COFFEE & TEA
Now Open!
Peet's Coffee & Tea, Inc. is the premier specialty coffee and tea company in the United States. The company was founded in 1966 in Berkeley, Calif. by Alfred Peet. Peet was an early tea authority who later became widely recognized as the grandfather of specialty coffee in the U.S. Today, Peet's Coffee & Tea offers superior quality coffees and teas in multiple forms, by sourcing the best quality coffee beans and tea leaves in the world, adhering to strict high-quality and taste standards, and controlling product quality through its unique direct store delivery selling and merchandising system. Peet's is committed to strategically growing its business through many channels while maintaining the extraordinary quality of its coffees and teas.