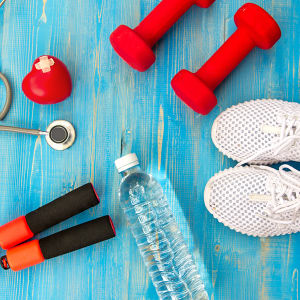 Join us for a celebration of health and wellness at Westfield Plaza Bonita!
Give the gift of health by donating blood with the San Diego Blood Bank. Anyone can be a hero – one pint of blood can save up to three lives! Click here to schedule your appointment to SAVE A LIFE. Read below for more info about donating blood.
And in the spirit of self-care and health-awareness, there will be a number of health and wellness related activities that will help the whole family live a healthier life, including:
Healthy bites provided by The Broken Yolk Cafe
Wellness tips by San Diego County's Health & Human Services Agency
Featured health products and active wear by JCPenney
Eye wear cleaning and exam discounts by LensCrafters
Product samples by GNC
CLUB WALK program information by Paradise Valley Hospital
Shoe showcase by CROCS
Want to donate blood to save a life? Thank you! Here's what you need to know.
To be eligible to donate blood, you must be at least 17 years old (16 year olds may donate with parental consent), weigh at least 114 pounds and be in general good health.
Donors are advised to drink plenty of fluids prior to donation. Maintain usual eating habits on the day of donation, avoiding fatty foods if possible.
All donors must show picture identification.
Earn points every time you donate. Points can be redeemed for Amazon gift cards, movie tickets and much more!
Did you know?? About 1 in 7 people entering a hospital needs blood (AmericasBlood.org). Thank YOU for being a hero!
Special thanks to our partners: San Diego Blood Bank and ABC 10News.