Westfield Walls
A Desert Art Experience
Hundreds of artists have brought public art to life at Westfield Palm Desert. Take a free tour today.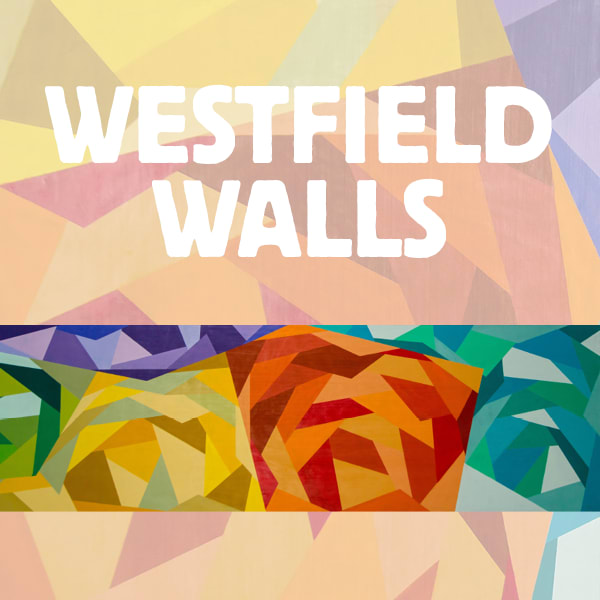 Special Events
Westfield has teamed up with our Curator of Arts, Flat Black Art Supply, to expand our Westfield Walls collection and create a new series of events. The first Sunday of each month is Art Walk, featuring 30+ artists and makers offering unique gifts, along with our House DJ.
And every day, we encourage guests to snap a selfie in front of any Westfield Walls mural, tag @westfieldpd #westfieldwalls.  When you do, you'll be entered to win a $50 gift card - every month! 
A special shout out goes to Beto "Dec" Hernandez for creating the work that inspired these events.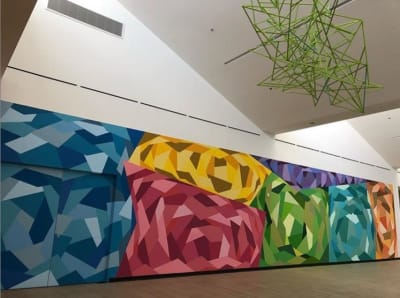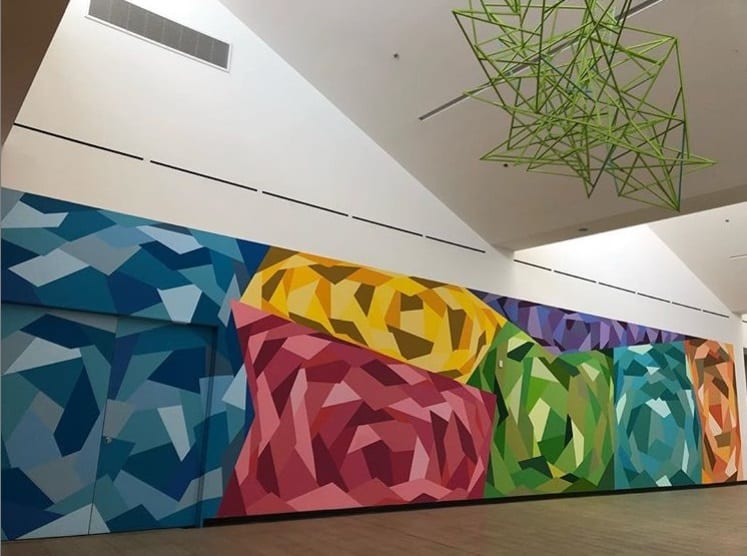 Roses by Beto Hernandez
Our newest mural, Flat Desert, by Texan artist Beto Hernandez features a 100' span of geometric flowers in brilliant color.  The perfect selfie backdrop, the piece was created solely with aerosol.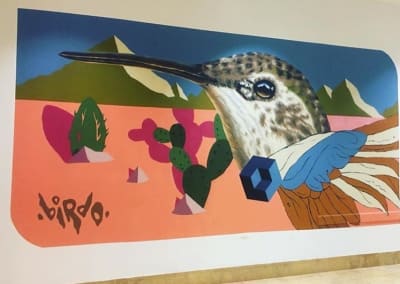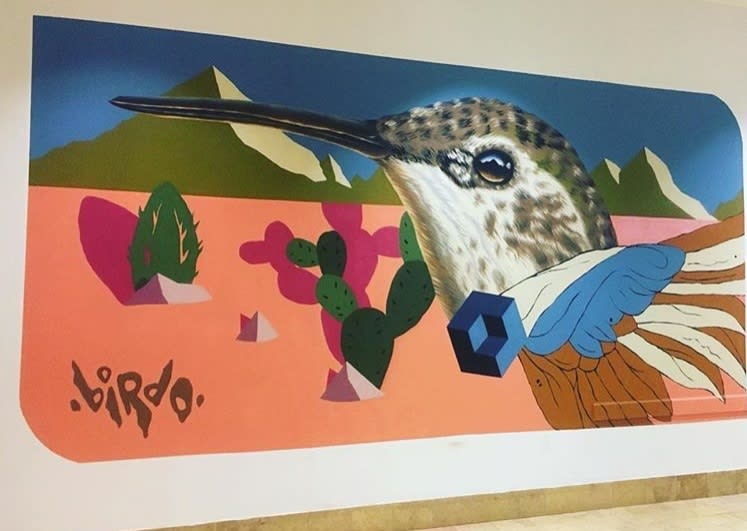 Hummingbird
BirdO (aka Jerry Rugg) is a renown street artist who is currently based in Toronto, Canada. His travels with painting have taken him throughout the United States and Central America, and his work has been part of Louis Vuitton and SeaWalls campaigns. His remarkable 30' mural "Desert Traveler" is located near Barnes & Noble and celebrates our native birds along the desert landscape.
---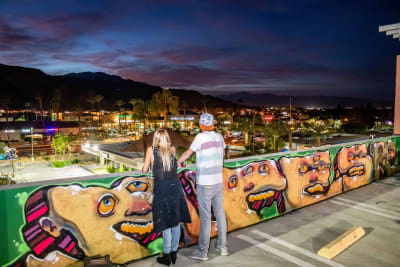 The Deck Murals
The walls of our third level parking deck near Macy's are home to over 50 murals created by renowned graffiti artists and painters from across the globe. Curated by Flat Black Arts Supply, we encourage you to snap a selfie, take a family portrait, or just tour the collection and tag @westfieldpd #westfieldwalls on Instagram.  When you do, you'll be entered to win a $50 gift card - every month!
Coachella x Kenya
Coachella-born painter Adam Enrique Rodriguez and Kenya-born graffiti artist Wise Two collaborated on a stunning mural celebrating cubism and African street art, located near Palm Desert 10 Cinemas.