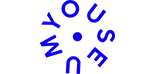 YOUSEUM
Open today
From 10:00 AM to 9:00 PM

0850517784
Youseum is an immersive art and social media experience. It is the perfect place for those who love capturing moments and being in front of a camera. Here you can take the most Instagrammable selfies or create the trendiest TikToks. And all of that with YOU! Take a step into the world of your social media and let yourself be surprised by all the beautiful things this world has to offer!
Youseum Westfield Mall of Scandinavia is the first to open in Sweden, but also has two locations in the Netherlands
Welcome to Youseum located on Floor 1.
Opening Hours
Monday

· From 10:00 AM to 9:00 PM


Tuesday

· From 10:00 AM to 9:00 PM


Wednesday

· From 10:00 AM to 9:00 PM


Thursday

· From 10:00 AM to 9:00 PM


Friday

· From 10:00 AM to 9:00 PM


Saturday

· From 10:00 AM to 9:00 PM


Sunday

· From 10:00 AM to 9:00 PM