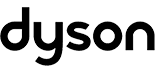 Dyson
Open today
From 10:00 AM to 10:00 PM

Originated in the UK and founded by James Dyson, Dyson is a global technology company that operates in more than 65 countries around the world. Dyson is all about cutting-edge technology. The company employs 4,500 engineers and scientists globally.
In every product category, Dyson introduces ground-breaking innovations that are radically different from conventional solutions thanks to their design and build quality. Dyson looks for better ideas and technologies to solve problems that others often can't even see.
Dyson manufactures products in five main categories of household appliances: cordless and corded vacuum cleaners, cooling and heating fans, air purifiers, and hair dryers. The work of Dyson's global teams focuses on solid-state batteries, high-speed electric motors, vision systems, machine learning technologies and artificial intelligence development.
The best way to understand Dyson's technological edge is to test it. The latest Dyson appliances are available to view, test and purchase in the Dyson shop. Our trained Experts have an in-depth knowledge of what's new in technology. They will be happy to explain how Dyson products work and they will help you find the right appliance to match your needs.
Opening Hours
Monday

· From 10:00 AM to 10:00 PM


Tuesday

· From 10:00 AM to 10:00 PM


Wednesday

· From 10:00 AM to 10:00 PM


Thursday

· From 10:00 AM to 10:00 PM


Friday

· From 10:00 AM to 10:00 PM


Saturday

· From 10:00 AM to 10:00 PM


Sunday

Closed