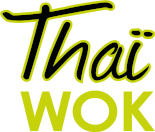 THAI WOK
Open today
From 10:00 AM to 10:00 PM

693 230 341
The tastes and cuisines of the Far East are enjoying tremendous popularity. To meet this demand, THAI WOK restaurant invites its customers to enjoy Japanese and Thai dishes. The richness of aromas, flavours and colours in our food is irresistibly tempting for many gourmets. The smell of the delicious dishes served at THAI WOK attracts many customers to our restaurant every day. No wonder: our secret of success lies in fresh, natural products, and original aromatic spices bringing provide exotic flavours. THAI WOK's menu features appetizers, soups, and main courses. The restaurant serves specialties such as the famous Spring Rolls, chicken soup with coconut milk or nutritious vegetarian, poultry, seafood, veal, beef and duck dishes. Of course, you have to try the famous Thai curry, soy and rice noodles, colourful vegetables, and sushi from Matsu Sushi & Tai restaurant.
Opening Hours
Monday

· From 10:00 AM to 10:00 PM


Tuesday

· From 10:00 AM to 10:00 PM


Wednesday

· From 10:00 AM to 10:00 PM


Thursday

· From 10:00 AM to 10:00 PM


Friday

· From 10:00 AM to 10:00 PM


Saturday

· From 10:00 AM to 10:00 PM


Sunday

· From 10:00 AM to 9:00 PM

See all offers
*Offers are subject to availability. Offres can not be redeemed in cash. Only one offer per person and visit is allowed. Offers can not be used in combination with other offers and vouchers. Offers ar not valid on purchase of gift cards or other prepaid payment products.
---