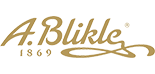 A.BLIKLE
Open today
From 9:00 AM to 10:00 PM

669 609 705
A.Blikle confectioneries are famous for their unique pastries, sweets, and of course doughnuts baked according to the traditional recipes using highest quality ingredients. We approach the production of our confectioneries with love and care, based on natural ingredients: fresh eggs, natural butter, milk and cream from the local suppliers or the best Belgian chocolate.
Our products are handmade from scratch by outstanding confectioners who strive to meet your high expectations with passion and commitment.
We do not compromise on the products, which is why the quality is noticeable in every bite! After eating our natural sweets and pastries, we feel light, satisfied and always want more. 
Discover our offer prepared for special occasions - both family and business. A.Blikle is, of course, an iconic doughnut, a special birthday cake, colorful macaroons and many other wonderful pastries. We are constantly looking for new trends for you, while being in harmony with over 150-year-old tradition. Our main goal is to provide professional and comprehensive solutions - what we care about the most is making You and Your guests smile. We can charm EVERYONE!
Opening Hours
Monday

· From 9:00 AM to 10:00 PM


Tuesday

· From 9:00 AM to 10:00 PM


Wednesday

· From 9:00 AM to 10:00 PM


Thursday

· From 9:00 AM to 10:00 PM


Friday

· From 9:00 AM to 10:00 PM


Saturday

· From 9:00 AM to 10:00 PM


Sunday

· From 10:00 AM to 6:00 PM

See all offers
*Offers are subject to availability. Offres can not be redeemed in cash. Only one offer per person and visit is allowed. Offers can not be used in combination with other offers and vouchers. Offers ar not valid on purchase of gift cards or other prepaid payment products.
---