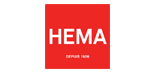 TIMBERLAND
Open today
From 10:00 AM to 8:00 PM

The Timberland brand was born in 1973, in New England, USA. It revolutionized the footwear industry by introducing a new injection moulding technique which, for the first time, enabled the production of a completely waterproof shoe: the iconic Yellow Boot was born. The Yellow Boot's tradition of quality, authenticity and sturdiness is still perpetuated today across all our modern-day collections, such as the Earthkeepers® range.
In 2007, Timberland® produced its first shoe made using 50% recycled and/or recyclable materials (organic cotton laces, Green Rubber™ soles made from recycled tyres, etc.). And so the environmentally-conscious Earthkeepers® range was born. Today, this range is being extended to cover all Timberland® products, because it is putting into practice a philosophy that has always been present: to make the brand's products as eco-friendly as possible, from the sourcing of materials, via product manufacturing, all the way to delivery in store.
Over the years, Timberland has become the authentic and responsible brand for the outdoor lifestyle. It equips nature lovers with innovative, attractive products designed for the outdoors and able to withstand the test of time.
Opening Hours
Monday

· From 10:00 AM to 8:00 PM


Tuesday

· From 10:00 AM to 8:00 PM


Wednesday

· From 10:00 AM to 8:00 PM


Thursday

· From 10:00 AM to 8:00 PM


Friday

· From 10:00 AM to 8:00 PM


Saturday

· From 10:00 AM to 8:00 PM


Sunday

· From 10:00 AM to 8:00 PM