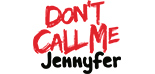 JENNYFER
Open today
From 10:00 AM to 8:00 PM

01 49 39 07 66
Jennyfer has treated itself to a complete make-over and has entered a whole new era: a new visual identity and a new shopping experience have given it an iconic status as the cool & sexy fashion brand amongst the 16 to 25 year olds who want to play with fashion without breaking the bank.

The brand has raised its fashion game and offers original style with more structured collections.

Its collections are renewed once a fortnight with a selection of high-fashion items alongside timeless basics.

Why not visit their two events sections with jeans and Jogness collections, their lingerie and loungewear section, and their extensive range of accessories.

Our sales staff keep abreast of all our stock and are happy to offer customers personal attention and fashion advice.

Come and try out the brand-new Jennyfer shopping experience today!
Opening Hours
Monday

· From 10:00 AM to 8:00 PM


Tuesday

· From 10:00 AM to 8:00 PM


Wednesday

· From 10:00 AM to 8:00 PM


Thursday

· From 10:00 AM to 8:00 PM


Friday

· From 10:00 AM to 8:00 PM


Saturday

· From 10:00 AM to 8:00 PM


Sunday

· From 10:00 AM to 8:00 PM