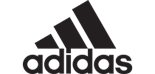 ADIDAS
Open today
From 10:00 AM to 8:00 PM

01 41 51 07 50
Adidas caters for everyone's needs in sport and fashion
Since its creation, Adidas has chosen to cater for everyone's needs as far as sport equipment and clothing go. As a result, Adidas has good credentials for sports such as basketball, football, rugby, golf, tennis and swimming. Within the Adidas store at the Aéroville shopping center, you will also find all the items you need for running and indoor sports. Adidas trainers are available in many different models, in order to suit the different ways in which people will use them, as well as to suit people's comfort requirements.
Adidas - Aéroville: the whole family comes together around the brand's credentials
While the brand's sport shoes and clothes have become a reference, Adidas also has more urban outfits that can be worn every day. The 'Originals' shoe range, such as 'LA Trainer', 'Dragon' and 'ZX', are highly prized by all fashion enthusiasts. In store you will also find clothes and accessories for the range. The staff in the Adidas store at the Aéroville shopping centre can offer advice and can show the latest technical and fashion novelties for men, women and children. At Adidas you can also personalise your shoes by choosing one of the brand's models and adding your own fancy touch
.
Opening Hours
Monday

· From 10:00 AM to 8:00 PM


Tuesday

· From 10:00 AM to 8:00 PM


Wednesday

· From 10:00 AM to 8:00 PM


Thursday

· From 10:00 AM to 8:00 PM


Friday

· From 10:00 AM to 8:00 PM


Saturday

· From 10:00 AM to 8:00 PM


Sunday

· From 10:00 AM to 8:00 PM