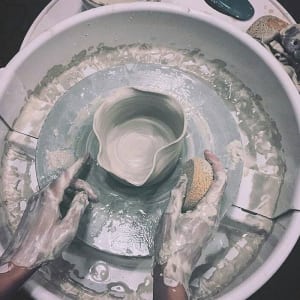 Bitter Root Pottery is Now Open!
Hour Power: Monday - Friday (6+ older) - $35
Adult Classes: (13+ older) - $50
**HOUR POWER class is 1.5 hours for $35. ADULTS classes are 2 hour classes for $50. All the clay, instruction, tools and choice of glaze color are included in the cost of the class. An instructor will guide the group through all the steps of how to make a bowl on the wheel.
All classes are first come-first serve! Walk in only, no reservations. Guests are welcome to check in an hour before the class they would like to take. All participants should be present to sign themselves in individually.
Wear clothes you don't mind getting dirty and we provide the rest!