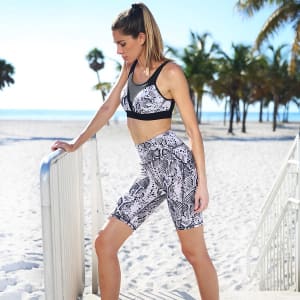 HPE Activewear at Westfield UTC
–
| | | |
| --- | --- | --- |
| Day | Date | Time |
| Sunday | Sep 15 | – |
| Monday | Sep 16 | – |
| Tuesday | Sep 17 | – |
| Wednesday | Sep 18 | – |
| Thursday | Sep 19 | – |
| Friday | Sep 20 | – |
| Saturday | Sep 21 | – |
| Sunday | Sep 22 | – |
| Monday | Sep 23 | – |
| Tuesday | Sep 24 | – |
| Wednesday | Sep 25 | – |
| Thursday | Sep 26 | – |
| Friday | Sep 27 | – |
| Saturday | Sep 28 | – |
| Sunday | Sep 29 | – |
| Monday | Sep 30 | – |
You're going to LOVE HPE Activewear!
Designed with the world's best fabrics and engineered to reduce inflammation.
HPE Activewear has been featured in Shape, Women's Health, Self, US Weekly, Vogue, Health & Fitness, Marie Claire, BBC World and CNN.
If you're looking for fashion, function, performance and durability then stop by and visit today!
For a limited time, save 20% off your first purchase during their grand opening sale.
Located across from Sephora at Westfield UTC. Limited time only from now until the end of September.
HPE Activewear: your body is the greatest thing you'll ever own®
chat with concierge