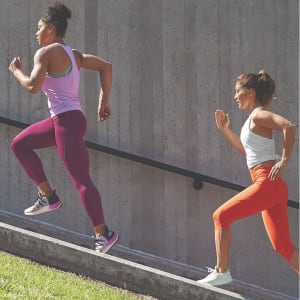 Athleta
HIGH Fitness & Rad + Happy Giveaway at Westfield UTC
Join us at Athleta UTC for this amazing 45 minute class!
Things to expect in a HIGH Fitness Class:
-A sweaty blast
-Nostalgic and fun music from all decades and genres that will motivate you to the max.
-Simple and easy to follow fitness choreography. Interval training moves: jump squats, burpees, tuck jumps, etc.
-Take it HIGH or take it low! Options given for all levels of fitness.
-An energetic, fun, inspiring and welcoming environment.
HIGH and Athleta UTC are partnering with Tara from @radandhappy for an amazing giveaway for all! Go check her out!
Stay after class to win an Athleta Shop Card, Rad + Happy Planner and delicious treats from local vendors!
chat with concierge