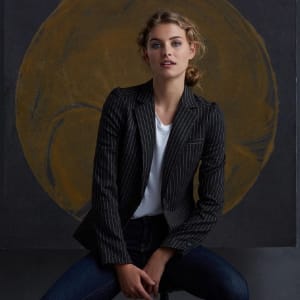 Bailey 44
Bailey 44 x Working Wardrobes at Westfield UTC
–
Come shop for a cause at Bailey 44 in partnership with Working Wardrobes now through Sunday, November 10th! A Working Wardrobes representative will be in-store on Saturday, November 9th from 12pm-4pm.
HOW IT WORKS
1.Donate your gently used professional attire to Bailey44 and receive $50 off your purchase.
2.The garments will be donated to Working Wardrobes.
3.Your donation will be given to women and men in need of interview and business clothing tore enter the workforce.
Working Wardrobes focus is primarily in workforce development for men, women, young adults and veterans by helping them obtain the hard skills and soft skills necessary to overcome barriers to finding employment – from catastrophic illness, substance abuse, homelessness to the individual simply transitioning careers – instead of just a hand-out, we provide a hand-up. Individual and corporate donors that invest in our mission empower us to train more people every year, so they can get back to work.
chat with concierge