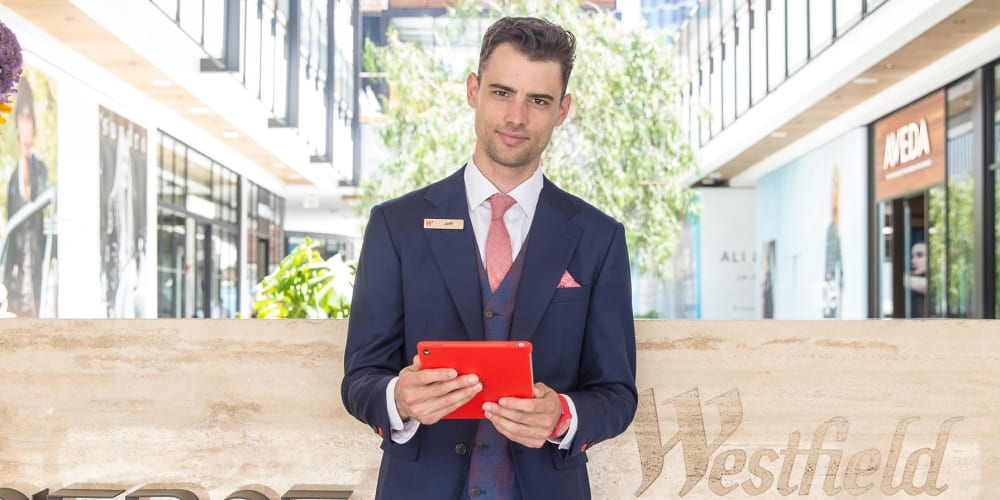 Westfield Concierge
Whether you dash in for a quick stop, or stay for an entire day of shopping, all our guests are important to us. Westfield Concierge want you to have the best experience possible, so we're here to help. We can direct you to a specific store, make dinner reservations, find local services, and much more. Please stop by and say "hello," and let us know if there's anything we can do for you.
At Westfield Topanga, Concierge is located on Level One near California Pizza Kitchen.
At The Village, Concierge is located on Level One in the middle of the center, directly across from Veggie Grill and Wokcano (when there is inclement weather, they are located in the Grand Lobby near the restrooms, behind Veggie Grill).
Concierge hours at Westfield Topanga are Monday-Saturday 10:00am-9:00pm & Sunday 11:00am-7:00pm. Concierge hours at The Village are Friday-Saturday 10:00am-10:00pm & Sunday 9:30am-7:00pm.
For more information please call 818.227.5514 for Westfield Topanga Concierge, and please call 818.836.8586 for The Village Concierge.
You may also text our friendly Concierge Team at 818.306.5956.
Contact Us
text 818.306.5956