New Arrivals and Coming Soon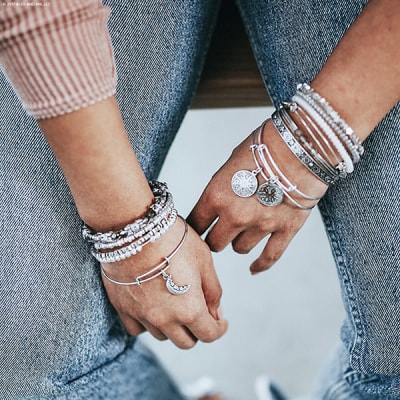 ALEX AND ANI
ALEX AND ANI creates meaningful, eco-conscious jewelry and accessories to positively empower and connect humanity. We share a passion for the well-being of our planet, our communities, and our individual paths. ALEX AND ANI is DESIGNED TO CONNECT YOU to the things you adore, the causes you support, and the symbols that inspire. Headquartered in Rhode Island, our products are proudly designed and crafted in America and made with love.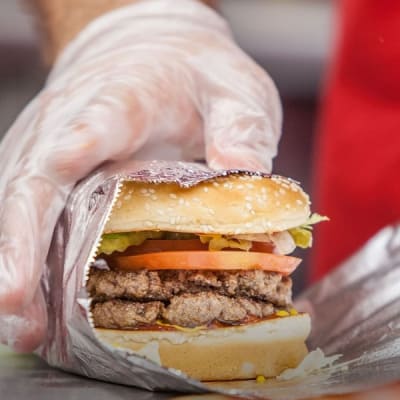 FIVE GUYS BURGERS - COMING SOON!
Five Guys goal is to sell the best quality burgers possible. To sell the best burger possible we focus on Quality, Service and Cleanliness. You don't want to miss this Zagat rated handcrafted burger!
Find Five Guys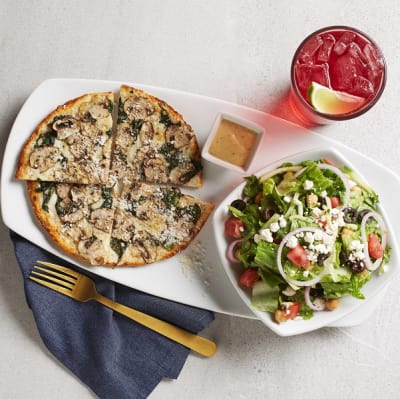 CALIFORNIA PIZZA KITCHEN - NEW LOCATION!
California Pizza Kitchen is the authority in creative dining with a California vibe. With a passion for combining fresh, seasonal ingredients with flavor inspirations from around the world, CPK offers a taste for every guest and every occasion. From signature, hand-tossed pizzas and high-quality main plates to veggie-packed Power Bowls, Lunch Duos, premium wines and hand-crafted beverages, CPK adds its imaginative twist to create a memorable casual dining experience with each meal. 
Find CPK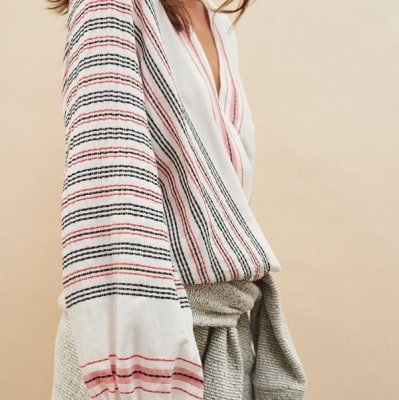 LOU & GREY - COMING SOON!
Lou & Grey is obsessed with making clothes that are so. crazy. soft. The magic starts with custom fabrics - you have to feel it to believe it. 
Find Lou & Grey
MCM
Founded in 1976 during the Golden Age of Munich, MCM (Modern Creation München) began with a travel luggage set and has since become a global accessories phenomenon with a cult following. MCM features men's and women's bags, shoes, and accessories made of the highest quality leathers and materials. From the birth and evolution of the famed Cognac Visetos monogram pattern — to their exquisite leather offerings, MCM has become an undeniable modern classic.
Find MCM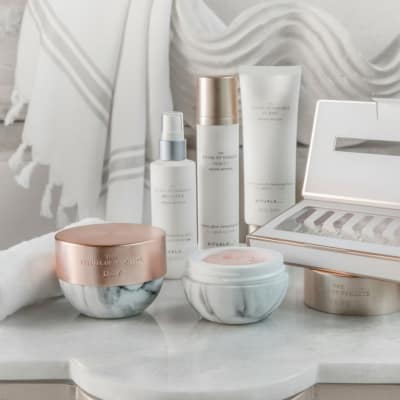 RITUALS
In the year 2000 founder Raymond Cloosterman started his adventure from a deeply rooted passion to "transform daily routines into more meaningful moments if we pay just a little bit more attention to the details" This philosophy led to a unique concept of combining home and body cosmetics, and this is how RITUALS was born. With a luxurious collection of high quality products to enrich body and soul RITUALS offer anything from body and facial care to scented candles, clothing, perfumes, gemstone make-up, and tea.
Find Rituals
MOD MOUTH
Experience a revolutionary approach to oral beauty. Founded by leading cosmetic dentists, MOD Mouth offers teeth straightening, whitening and a unique line of oral health and beauty products in a modern, stress-free boutique.
Find Mod Mouth
WARBY PARKER
Warby Parker is a transformative lifestyle brand with a lofty objective: to offer designer eyewear at a revolutionary price while leading the way for socially conscious businesses. Founded in 2010 and named after two characters in an early Jack Kerouac journal, Warby Parker believes in creative thinking, smart design, and doing good in the world.
Find Warby Parker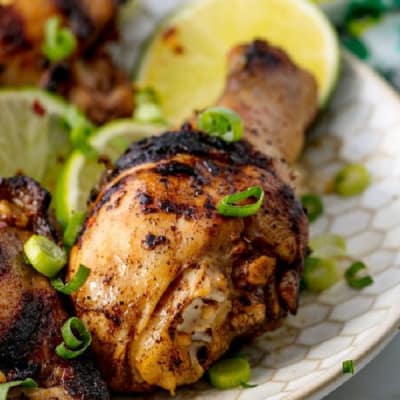 JERK SHACK GRILL
At Jerk Shack Grill, they are committed to the authentic flavors of the Caribbean. From their famous Jerk chicken and steak to their incredible rice and peas along with many more savoring goodies. All meals are prepared fresh and on site…Peace, Love & Jerk!
Find JSG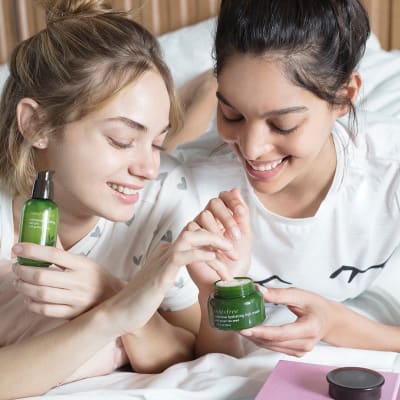 INNISFREE
Korea's #1 Beauty Brand.
Bringing you the finest natural ingredients, 
responsibly sourced from the pristine volcanic island of Jeju.
Find Innisfree
CHARLES TYRWHITT
At Charles Tyrwhitt we endeavour to produce the finest menswear, with timeless style and no compromise on quality. In our shirts and suits you'll find fabrics that look and feel exceptional, topped off with exemplary customer service, tremendous prices and for good measure a pinch of British charm.
Find CT
TOMATO & CO.
Tomato & Co. is a fast-casual Modern Italian Kitchen & Pizzeria serving the finest and freshest customized pizza, pasta and gourmet salads. With over 50 toppings available, the options are endless for customers to craft their favorite creations. Their dough is house-made fresh daily and on display in their modern dough lab. Enjoy watching your delicious creations come to life right before your eyes! Their state of the art pizza oven bakes your creation in just 90 seconds. Tomato & Co. encourages everyone to Be adventurous, Be unique, Be yourself!
Find Tomato & Co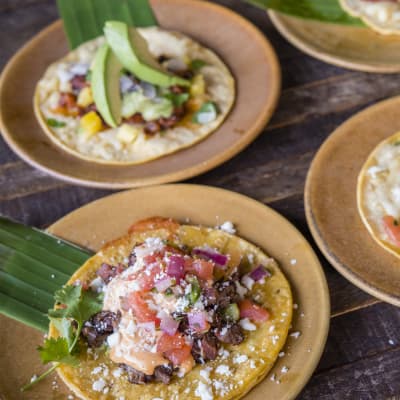 CARLITO'S BARBECUE TAQUERIA - COMING SOON!
Their Tijuana inspired taqueria will feature barbecue tacos on hand-pressed Nixtamal tortillas. Carlitos Barbecue Taqueria only uses USDA premium natural meats for Central Texas style barbecue.
Find Carlito's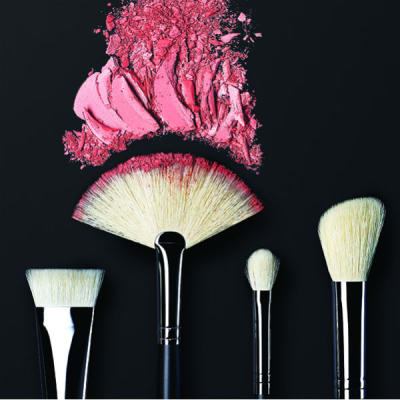 MORPHE
Morphe was born in 2008 among the artists and influencers in Los Angeles. Finally. A beauty brand created for the creators. For the dreamers. For those looking for killer makeup without killing their wallet. Their bold, badass roots started with professional-yet-affordable brushes but didn't stop there. Color was calling. So, they answered with eyeshadow palettes, lip colors, and more. They aren't your average beauty brand. And that's just the way they like it. Why fit in when they were born to stand out?
Find Morphe