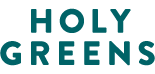 Holy Greens
Open today
From 10:00 AM to 9:00 PM

08-22 62 22
Hos Holy Greens står kreativa sallader och bowls på menyn. De skapas från grunden på̊ råvaror som är bra för kroppen och snälla mot klimatet. Genom ett nära samarbete med odlare runtom i landet kan de i stor utsträckning erbjuda svenskodlat i säsong. Det ska smaka gott att äta hållbart och hälsosamt. Holy Greens grundades av David Egonson och Nebo Pavicevic 2013 i Helsingborg.
Holy Greens hittar du både på Stjärntorget utanför Westfield Mall of Scandinavia samt inne i Westfield Mall of Scandinavia på plan 1. Holy Greens Kuben kallas den restaurang som finns på Stjärntorget och den har avvikande öppettider jämfört med den inne i gallerian.
Välkommen till Holy Greens!
Opening Hours
Monday

· From 10:00 AM to 9:00 PM


Tuesday

· From 10:00 AM to 9:00 PM


Wednesday

· From 10:00 AM to 9:00 PM


Thursday

· From 10:00 AM to 9:00 PM


Friday

· From 10:00 AM to 9:00 PM


Saturday

· From 10:00 AM to 9:00 PM


Sunday

· From 10:00 AM to 9:00 PM