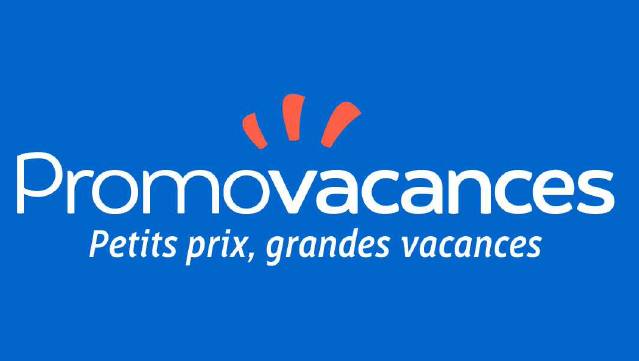 PROMOVACANCES
Open today
From 10:00 AM to 8:00 PM

08 92 23 05 87
Number 1 in France for online holidays is at your service !

Specialising in getaway breaks with the best quality/price ratio, Promovacances offers over 10,000 holidays to 120 destinations: Tunisia, Crete, Croatia, Egypt, Dominican Republic, Mauritius, Maldives, Caribbean and more...
The world is your oyster! Weekend for two, all-inclusive family holidays, last-minute holidays, expeditions to far-flung corners, a pampering break or escape to a dream island, you will find the best online prices at your Promovacances travel agency.

Get the best price and highest quality with Promovacances!

With 12 years in the market, Promovacances has sent almost 4 million customers around the world and has won the Travel d'Or award for Best Online Travel Agency for 3 consecutive years (2011, 2012 and 2013).

Only carefully selected products are promoted on the website

Before it can appear on promovacances.com, a hotel must comply with a strict quality charter, which covers reception, services, catering, etc. Being selected isn't enough. Our Production Department (with 90 staff) is also responsible for inspecting the quality of services and working for their improvement alongside suppliers. Our customers are also encouraged to give feedback on their trips. A satisfaction survey on transport, accommodation, reception etc. is sent by e-mail a few days following their return from the holiday.. Every year, 100,000 customer questionnaires are analysed by our Quality team. The replies collected supplement the assessment of products and aid the company's continuous quality improvement process.
Travelling with Promovacances is the guarantee that you are getting the best holiday at the best possible price!
Opening Hours
Monday

· From 10:00 AM to 8:00 PM


Tuesday

· From 10:00 AM to 8:00 PM


Wednesday

· From 10:00 AM to 8:00 PM


Thursday

· From 10:00 AM to 8:00 PM


Friday

· From 10:00 AM to 8:00 PM


Saturday

· From 10:00 AM to 8:00 PM


Sunday

Closed