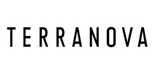 Terranova
Closed today

+43 660 130 11 66
Terranova is a sunny brand, born in Rimini, a land of hospitality and joy of living.
We love to create looks for everyone! Our products - women's, men's and kids wear -
are young, colorful, accessible and trendy. Terranova is the only Italian fast-fashion brand with 504 stores in 37 countries.
Opening Hours
Monday

Closed

Tuesday

· From 9:00 AM to 8:00 PM


Wednesday

· From 9:00 AM to 8:00 PM


Thursday

· From 9:00 AM to 8:00 PM


Friday

· From 9:00 AM to 8:00 PM


Saturday

· From 9:00 AM to 6:00 PM


Sunday

Closed