Nestlé Toll House Café by Chip
Now Open
Nestlé Toll House Café by Chip has Fresh-baked desserts for absolutely everyone, making them the perfect delivered gifts or a personal indulgence. Your destination for freshly baked COOKIES, custom COOKIE-CAKES, COFFEE, ICE CREAM, SAVORY & exotic DESSERTS.
Location: Lower Level Near Center Court 
Find Us Now
Burgerim
Coming Soon
Burgerim is an international fast casual franchise with a shiny new concept. Bursting with flavor, our gourmet burgers apply a unique approach to kicking all of your cravings in one meal. Choose from an uno, duo, trio, or 16 pack of our gourmet 2.8 oz. patties and customize each one. With a variety of buns, signature sauces, mouthwatering patties, and flavorful toppings, your Burgerim order is custom tailored to satisfy all that you crave.
Location: Upper Level Near Costco
Learn More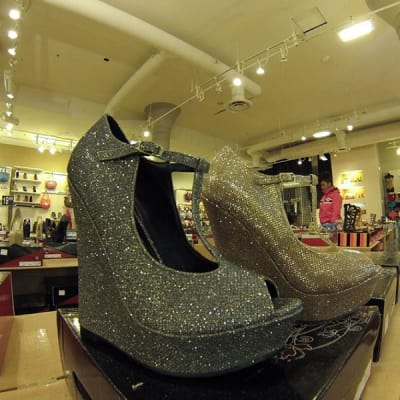 Gussini Fashion & Shoes
Now Open
Gussini Fashion & Shoes offers a wide assortment of clothing for juniors and plus sizes, as well as an extensive shoe collection. GUSSINI FASHION is about bringing you the very latest in new fashions and styles and our assortment is constantly changing. So, if you see something you like you better grab it quick or you may miss out! It has also been a pioneer in attractive, well-fitting apparel for plus sizes. We firmly believe that every woman, regardless of shape or size, should enjoy fun, fashionable, and feminine clothing at an affordable price.
Location: Lower Level Near JCP