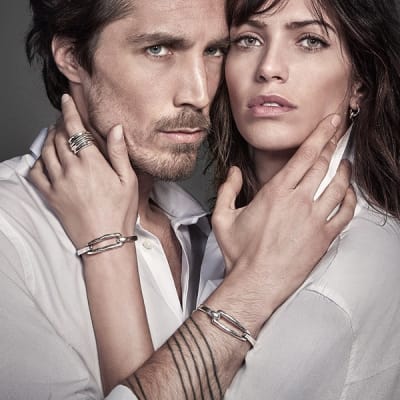 UNOde50 Launches Genderless Capsule Collection
UNOde50's design team, led by José Azulay, has always opted for unisex pieces as brand value. The jewelry company expands its Genderless selection and presents five new unisex bracelet packs. These pieces of jewelry become a distinctive emblem that symbolizes unity. The silver Amarrado model and the silver and leather Encandados model in black or red are featured.
With Genderless, UNOde50 invites its tribe to break the mold and to stand by their personality, always being true to themselves. It decontextualizes the traditional Valentine's Day with pieces characterized by their nonconformist and visionary spirit marked by a strong attitude, values that are always present in the brand.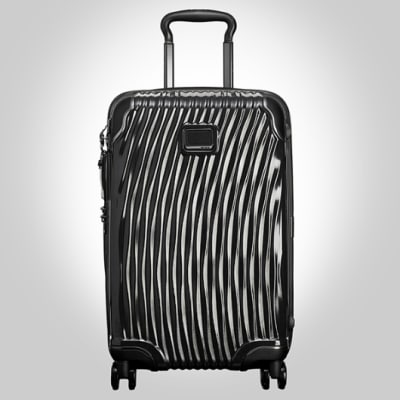 Introducing Latitude
Engineered in our SRPP Ballistic™ woven material that is crafted to flex and bend, the TUMI Latitude collection is built to withstand the longest of journeys and the harshest of conditions.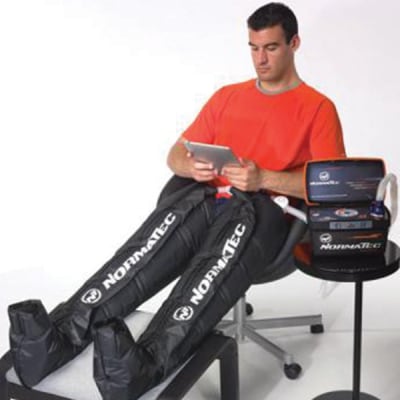 Quick Recovery? No Sweat.
XpresSpa now offers Compression Therapy. This service:
Improves Blood Circulation
Decreases Water Accumulation
Decreases Muscle Soreness
Immediate Relief for "Heavy Legs"
Strengthens Loose Skin
Learn More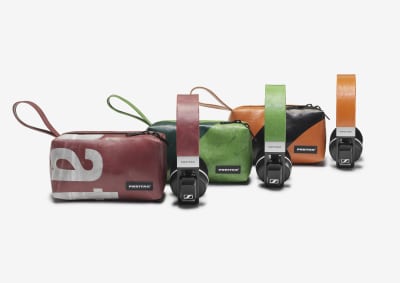 Sennheiser Presents: Freitag x Sennheiser: Traditional German Engineering Meets Swiss Recycling Design
Sennheiser and Swiss bag and accessory manufacturer FREITAG introduce the ultimate street-ready edition of Sennheiser's URBANITE headphones. The F703 SENNHEISER × FREITAG models are individually tailored in the FREITAG house style: featuring customized headbands with the brand's trademark recycled tarpaulin finish, each pair of headphones uses an entirely unique piece of material. For a complete, individualized look on the move, each unit is accompanied by a robust case, manufactured from the same swatch of tarpaulin featured on the headbands.
The F703 SENNHEISER × FREITAG bundle is now available in the Oculus at the Sennheiser Soundscape.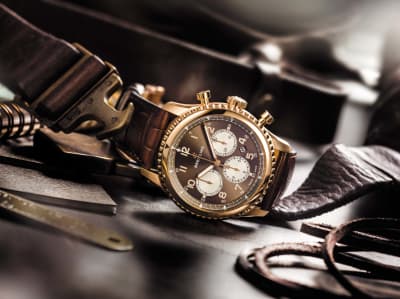 BREITLING'S NAVITIMER 8: A TRIBUTE TO ONE OF WATCHMAKING'S GREATEST LEGACIES
Breitling, famous for its chronographs and its strong link to aviation, has just launched a new pilot's watch collection: the Navitimer 8. The 8 in its name is a nod to the Huit Aviation Department, which was set up in 1938 to produce cockpit instruments as well as classic pilot's watches for civilian and military use. At the time, Willy Breitling chose the name "Huit," the French word for "eight," as a reference to the eight-day power reserve offered by its storied cockpit instruments.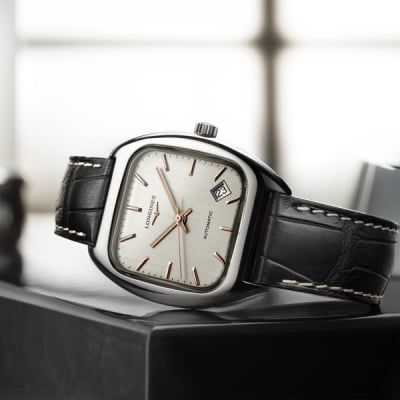 Longines Heritage 1969 Launch
Longines is pleased to announce the launch of Longines Heritage 1969.
This eye-catching timepiece brings back the elegance of a decade that changed the world. With its L619/888 automatic movement, the Longines Heritage 1969 features a silver dial with classic pink indicators, all in a cushion-shape stainless steel case.
More Info