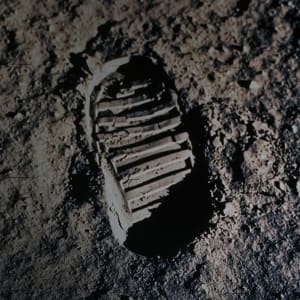 In 1969, IBM helped astronauts reach the moon. Now IBM is doing the same for you in celebration of the Apollo 11 mission's 50th anniversary, on the Oculus Main Level.
Want to walk on the moon? Step onto the IBM Moon Walk experience on the Oculus Main Level and see yourself as an astronaut next to the Eagle lander. After your visit to the moon, get a souvenir digital postcard to share online.
In addition to seeing yourself on the lunar surface, you'll also be able to gather around the TV—just as people did to witness the landing in 1969—in one of four living room sets. In each set, you'll learn more about IBM's role in the Apollo 11 mission and how it's continuing to put smart to work from bringing the first AI-powered astronaut assistant to space to expanding the limits of computing with quantum.
chat with concierge