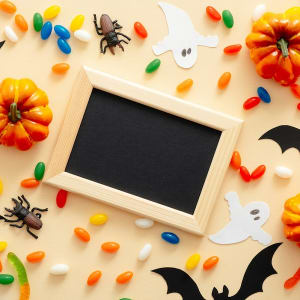 House of Bounce loves to give kids an opportunity to get their creative minds space to run free! So every Thursday from 11 AM – 3 PM they do just that!
House of Bounce is getting in the Halloween spirit! So for WE ART, we will be making Halloween themed Picture Frames! Don't worry about what photo to put in the frame, because we will take a Polaroid picture for you to take home with your new frame!
Call House of Bounce at 661.430.6170 for more information.