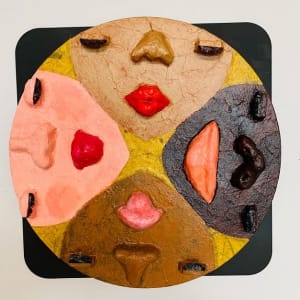 pArts: Town Center Arts Space at Westfield Valencia Town Center
–
More Information
| | | |
| --- | --- | --- |
| Day | Date | Time |
| Thursday | Feb 27 | – |
| Friday | Feb 28 | – |
| Saturday | Feb 29 | – |
| Sunday | Mar 1 | – |
| Monday | Mar 2 | – |
| Tuesday | Mar 3 | – |
| Wednesday | Mar 4 | – |
| Thursday | Mar 5 | – |
| Friday | Mar 6 | – |
| Saturday | Mar 7 | – |
| Sunday | Mar 8 | – |
| Monday | Mar 9 | – |
| Tuesday | Mar 10 | – |
| Wednesday | Mar 11 | – |
| Thursday | Mar 12 | – |
| Friday | Mar 13 | – |
| Saturday | Mar 14 | – |
| Sunday | Mar 15 | – |
| Monday | Mar 16 | – |
| Tuesday | Mar 17 | – |
| Wednesday | Mar 18 | – |
| Thursday | Mar 19 | – |
| Friday | Mar 20 | – |
| Saturday | Mar 21 | – |
| Sunday | Mar 22 | – |
| Monday | Mar 23 | – |
| Tuesday | Mar 24 | – |
| Wednesday | Mar 25 | – |
| Thursday | Mar 26 | – |
| Friday | Mar 27 | – |
pArts by Suzi Kades at the Town Center Art Space
Be inspired by the unique creations by Suzi Kades in her solo show "pArts." With a passion for the environment and a creative mind, Kades upcycles random and odd materials to create little figures and scenes. Her belief that anything can be created from something is evident in her works. She hopes to inspire all ages to recycle and repurpose old materials into a creative outlet. The exhibit will be on display from February 12, 2020 to April 6, 2020.
RECEPTION:The community is invited and welcome to attend the reception on Wednesday, February 12, from 6:00 p.m. to 8:00 p.m. at Westfield Valencia Town Center. Food, drinks, music, and art will be provided!
Philadelphia native Suzi Kades has lived in the Santa Clarita Valley since 1995. Educated at both Tyler School of Art and Parsons School of Design in New York City, she was a freelance illustrator in NYC before moving to Southern California in 1985. This talented local artist creates both paintings and sculpture. Along with fine art, her passion for creating environments through the strategic use of color has transformed countless homes and businesses throughout the Los Angeles region. Suzi has seized every opportunity to work with children and is currently the Artist in Residence for the City of Santa Clarita's four elementary school districts. She is committed to inspiring creativity in everyone. suzikades.com
For more information regarding the art exhibit, please contact Katherine Nestved at knestved@santa-clarita.com or call (661) 250-3777. For details regarding other City art exhibits, please visit SantaClaritaArts.com.