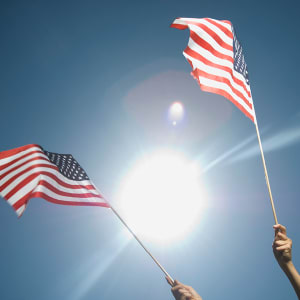 Operation Gratitude: Write A Letter To Our Troops at Westfield Valencia Town Center
Join us on Veterans Day – Monday, November 11th – as Westfield supports Operation Gratitude by providing our community the opportunity to send notes of gratitude to military service members deployed at home and around the world. Operation Gratitude sends over 300,000 Care Packages each year to Deployed Troops, Veterans, Recruit Graduates, First Responders and Wounded Heroes and their Caregivers. Writing a letter is a meaningful way to show support for all who serve, and of all the items included in these Care Packages, the most cherished are the personal notes of appreciation.
Stop by Center Court near H&M from 10:00am to 9:00pm to write your letter expressing thanks to our nation's heroes.