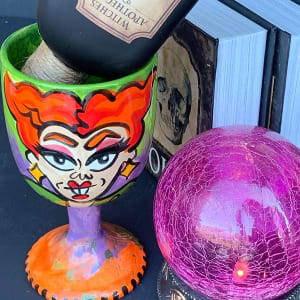 Beginning Technique – Ghoul's Night Out Wine Glass
Grab your GHOULS and join us for a wicked good evening where attendees will paint their own witchy wine goblet inspired by our favorite Halloween movie. As You Wish Pottery's talented instructor will walk you through, and demonstrate, each step in the painting process as you enjoy getting creative and into the holiday spirit of Halloween! You may BYOB.
Friday, October 11
6:30-9:30 PM
Ages 12+
$35 All Inclusive
Sign up here or call As You Wish Pottery at 661.255.1177.