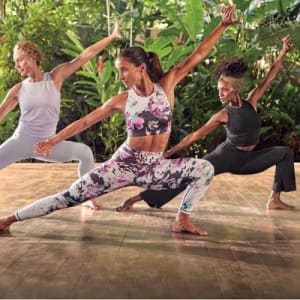 Athleta
BootyCamp USA Workout at Westfield UTC
Join us at Athleta UTC on February 15th at 9am for this great workout!
BootyCamp is a 45-min high-intensity, toning, and cardio-filled workout class that will focus on generating both physical and mental strength. The workout uses only bodyweight resistance and can be completed at all fitness levels. We will move to the beat of the music and you'll be inspired by uplifting and empowering pep-talks throughout the workout.
Stay after for shopping and a chance to win an Athleta giveaway!
RSVP @ events.athleta.com
chat with concierge