NAIL LOUNGE
At Nail Lounge, we create a unique bond with our clients by enhancing your total well being. We are dedicated to giving you an amazing customer experience, a relaxing environment, and amazing service. Nail Lounge is now open on Level 1 by Target.
BROW SHAPES
Brow Shape experts are dedicated to give you those perfectly defined brows with great service and perfection. Brow Shapes specializes in eyebrow threading but they pride themselves in offering a wide range of other beauty and skin care services. Brow Shapes is now open on Level 1 near Macy's.
LISA'S BEAUTY SUPPLY
Lisa's Beauty Supply & Salon is an upscale beauty supplier providing the best in haircare, skincare, and nail care for over 45 years. Come surround yourself with the newest and latest products available. Now open on Level 1 by Islands Restaurant.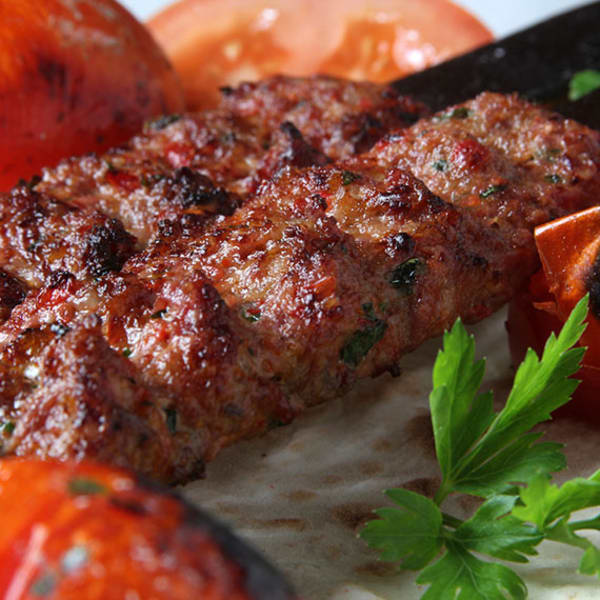 MASSIS KABOB
Massis Kabob opened its doors in 1976, built on the foundation of serving restaurant quality Mediterranean cuisine at fast-food prices. Only the freshest ingredients, expert preparation, value for the dollar, and prompt courteous service -- this is our pledge to our customers. Open now in Topanga on Level 2 in the Dining Terrace.
HALO TOP
Ice cream you can feel good eating! All natural, low-calorie, low-sugar, protein-packed and made with the world's best ingredients. Now open at Topanga on Level 2 in the Dining Terrace.
ALEX AND ANI
ALEX AND ANI creates meaningful, eco-conscious jewelry and accessories to positively empower and connect humanity and share a passion for the wellbeing of our planet, our communities, and our individual paths. ALEX AND ANI products are proudly designed and crafted in America and made with love. ALEX AND ANI is located at Topanga on Level 2 near Saje Natural Wellness.
RING
Ring is committed to reducing crime in neighborhoods. Ring's motion-activated video doorbells and security cameras allow users to see and speak to anyone on their property, to proactively protect their most valuable possession: their home. Ring is now open at Topanga on Level 1.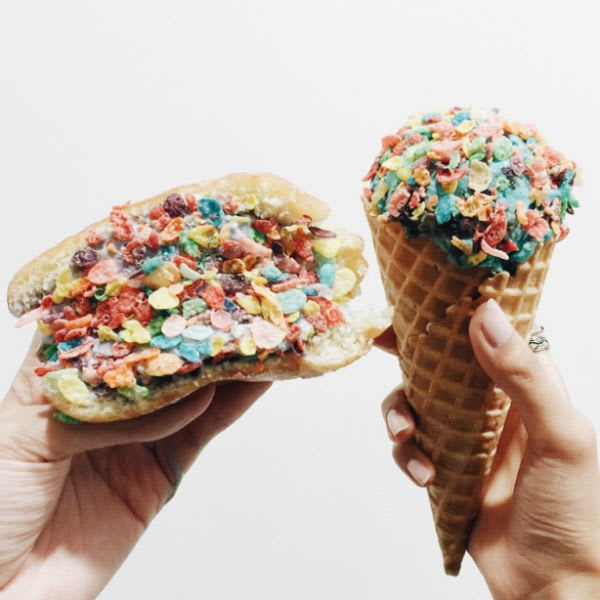 AFTERS ICE CREAM
Home to Milky Buns and Super Premium Ice Cream. AFTERS ICE CREAM is now open at The Village near Bassett Furniture.
NESPRESSO
The combination of finest green coffees, continuous innovation and a singular focus on quality allows Nespresso to deliver the perfect coffee. Nespresso is now open on Level 2 by the Dining Terrace.
SQUARE BAR CAFE
Square Bar Café serves coffee, organic tea and dessert. Enjoy fresh tea using real tea leaves from Tea People,  French roasted coffee beans from Columbia and fresh desserts served from local Los Angeles bakeries. Now Open at The Village near Irene's Story.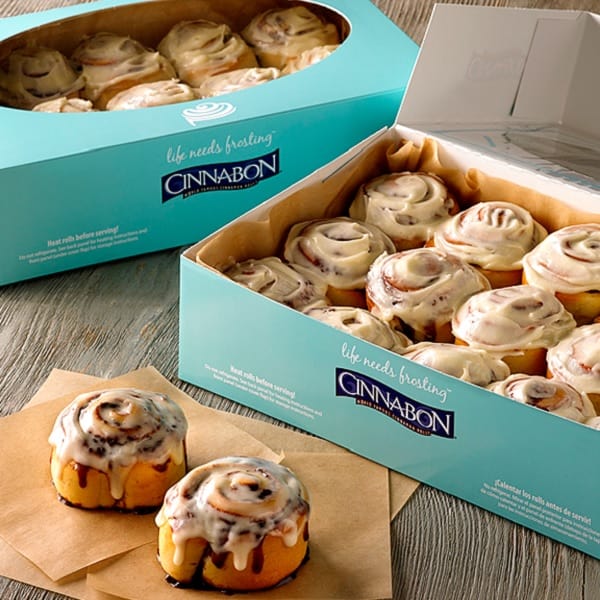 CINNABON
Cinnabon bakeries serve fresh, aromatic cinnamon rolls made with premium Indonesian cinnamon and topped with sweet, rich, cream cheese-based frosting. Each Cinnabon product is served hot out of the oven and baked fresh before guests' eyes. They are now open on Level 1 near Target.
COMING SOON
MINISO
MINISO stores present a treasure trove of stylish, well-made products in home, beauty, electronics, fashion, stationery, and other categories. And with new covetable designs introduced every week, each shopping visit brings surprise and delight at every turn. A high level of design at unbelievably low prices make each experience uniquely MINISO.
BUILD-A-BEAR
Bring imagination to life! Experience the Make-Your-Own fun by adding stuffing and taking part in our one-of-a-kind Heart Ceremony. Then personalize your furry friend with outfits, accessories, sounds & scents! It's the most fun you'll ever make®!
RILEY ROSE
Riley Rose is a beauty and lifestyle universe where play, discovery and self-expression are celebrated harmoniously together.