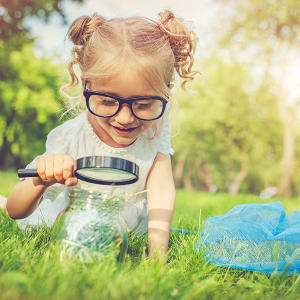 Ponder & Play at Westfield Topanga & The Village
–
Register Now
| | | |
| --- | --- | --- |
| Day | Date | Time |
| Tuesday | Jan 28 | – |
| Tuesday | Feb 11 | – |
Explore the world of nature and art at this children's interactive learning class.
Sessions: 2nd & 4th Tuesdays, Jan 28- Oct 27, 2020.
Ages: 1-6.
Cost: $5 per child, $2 for additional sibling. All proceeds benefit local non-profit.
Westfield Rewards members always are VIPs! Every class, each Westfield Rewards member will receive a special gift. Register today!
| | | |
| --- | --- | --- |
| Date | Topic | Description |
| | | What would it feel like to live outside in the winter? We wear jackets and beanies to keep ourselves warm, but snowy owls have fluffy white feathers to keep them warm in the cold weather. In this class, we'll celebrate the animals that live in the cold and take a look at the whimsy snowy owls' migration, adaptation, and respectful human interaction with nature. |
| 2/11/2020 | Invisible Love | What is love? Even though you can't see it with your eyes, we can still feel the invisible love that we have for others. In this special Valentine's week, we will turn the abstract concept of love into something we can explore and play together, and know that love will always connect us to those we love. |
| 2/25/2020 | Polar Bear Day | Lumbering through the icy arctic wasteland, invisible among the white specks of snowy dust comes one of earth's most cuddly of creatures, the mighty and adorable polar bear! In this winter season class, we will be diving into the exploration of polar bear bodies, habits, and habitats. And guess what?! It is also an International Polar Bear Day! |
| 3/10/2020 | Animal Yoga | Yoga is excellent for kids because it promotes flexibility and focus - and it's relaxing good fun! In this class, we will playfully practice yoga postures while we are standing, sitting up, walking, and jumping, pretend to be wild animals and nature. Get your child a comfortable outfit, and you are ready to join us! |
| 3/24/2020 | Planting Green | How many kinds of green are there? Why is the color green so essential to us? What can we do with the color? In this week, each child will explore different shades of green, and create their own-designed peat-pots from all shades of green materials and plant a green plant to celebrate the World Planting Day! |
FAQs:
What do I need to bring? Please bring your child (in clothing that can get a little dirty).
Do I need to register for each class individually? Yes, we please need registration completed for each class date you and your littles would like to attend.
Where do I check-in? Please find us at the check-in station by Tender Greens at The Village (6520 Topanga Canyon Blvd).
Is there parking? Yes, there is free 2-hour parking in the Village garage. More information can be found here.