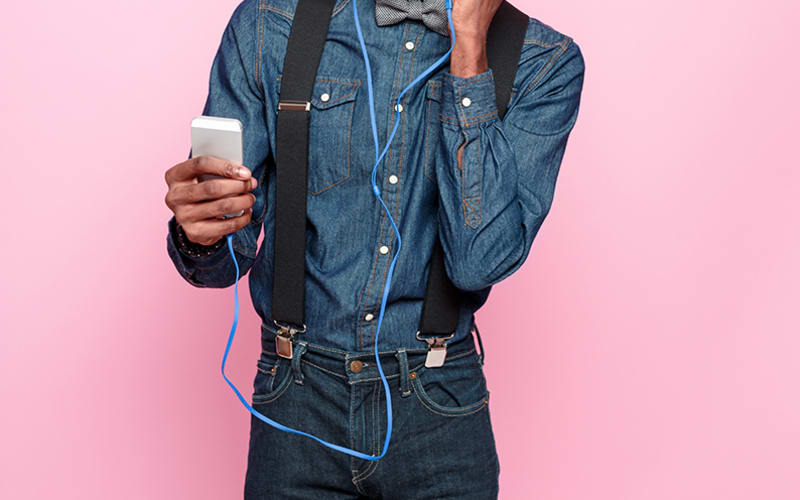 Once your young scholar is all set with school supplies—from fresh backpacks to binders, planners, and more—it's time to shop for back-to-school threads. To help you avoid breaking the bank on a brand new wardrobe, we found under-$60, cute-for-class outfits for both boys and girls. Browse eight of our A+ looks below.
---
Look #1: Snapchat filter meets adorable pup in this cute top, which pairs perfectly with a jean skirt. Finish off your little one's look with a matching bangle.
Look #2: Experiment with mixed patterns (metallic gold prints help tie both pieces together) and add glittery kicks to complement the look. 
Look #3: Your stylish scholar will be the talk of the school (or at least science class!) thanks to this playful graphic T-shirt and jeans combo.
Look #4: Even if P.E.'s not her favorite period, she'll look cool and feel comfortable in this stylish athleisure look—complete with a headband to keep the hair out of her face while she's on the playground or at the gym.
---
Look #1: Under Armour polos offer the polish of a collared shirt in a breathable fabric. Pair one with light gray shorts and a baseball cap for a cool school look. 
Look #2: In an oh-so-soft flannel shirt and chinos, your little guy will stay comfortable all day long. 
Look #3: If your dapper dude prefers a low-key look, he'll love these straightforward neutrals. (Bonus? Velcro sneakers that are easy to pull on and off.)
Look #4: These ultra-soft yet durable pieces will take him from biology class to basketball practice—and everything in between.